Covid-19: Methodist churches in S'pore to suspend all services for at least 2 weeks
SINGAPORE – The Methodist Church in Singapore will be suspending worship services for all of its 46 churches across the island for at least two weeks, starting from March 21 in a bid to prevent the spread of the Covid-19 disease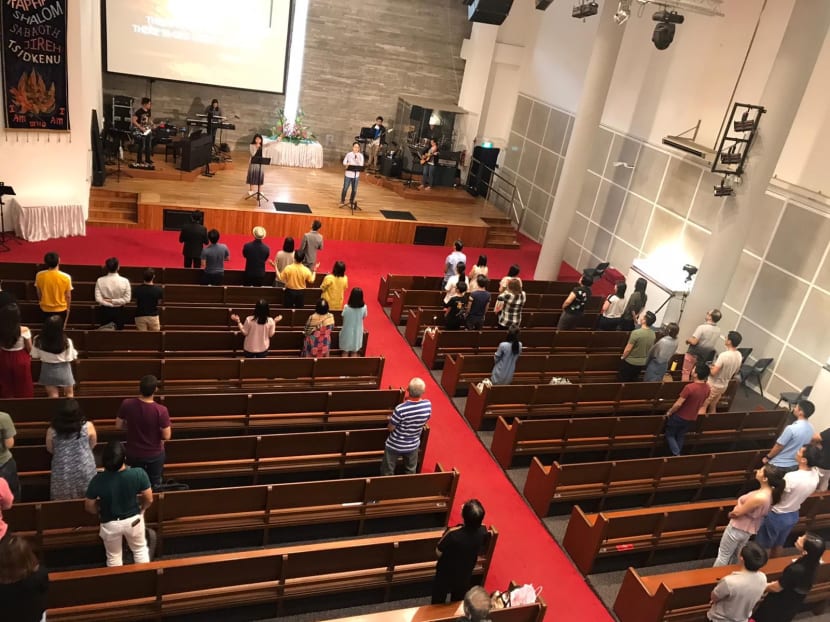 SINGAPORE – The Methodist Church in Singapore will be suspending worship services for all of its 46 churches across the island for at least two weeks, starting from Saturday (March 21) in a bid to prevent the spread of the Covid-19 disease 
In a statement on Friday, Reverend Dr Chong Chin Chung, the bishop of the Methodist Church, said that the decision came after a meeting between church leaders and the Ministry of Culture, Community and Youth (MCCY) the day before.
Reverend Chong said that the Methodist Church, which is one of several denominations of Christianity, was "fully committed" to working with the authorities to promote the physical distancing measures advised by MCCY to limit the spread of Covid-19.
"We will suspend all worship services for an initial period of two weeks and plan to resume services on Palm Sunday (April 5) with all precautionary measures put in place," he said. Christians celebrate Palm Sunday which marks the start the holy week before Easter. 
Reverend Chong also urged worshippers to not attend another church during the suspension period, because "that would defeat the purpose and sacrifice we are making to break the chain of infection".  
He reassured worshippers that during this period, there will still be pastoral care and prayer support through means that do not require face-to-face gatherings.
Churchgoers, he said, may still continue to worship by listening to a podcast or watching either live-streamed or pre-recorded services from the various Methodist churches.
"Listen to your pastors and leaders and follow their advice as they strive to minister to you during this period," Reverend Chong said.
The announcement by the Methodist Church follows similar announcements made by other religious groups such as the Roman Catholic Church in Singapore and the Islamic Religious Council of Singapore (Muis).
The Catholic Church has suspended Masses for now, while Muis is closing all mosques in Singapore until March 26.