Criminal Law Reform Bill: A look at key changes in the Penal Code
SINGAPORE — Parliament on Monday (May 6) passed a Bill that will result in a sweeping overhaul of Singapore's Penal Code aimed at keeping it relevant in the age of the smartphone by tackling new sexual offences such as voyeurism and revenge porn, among other significant changes.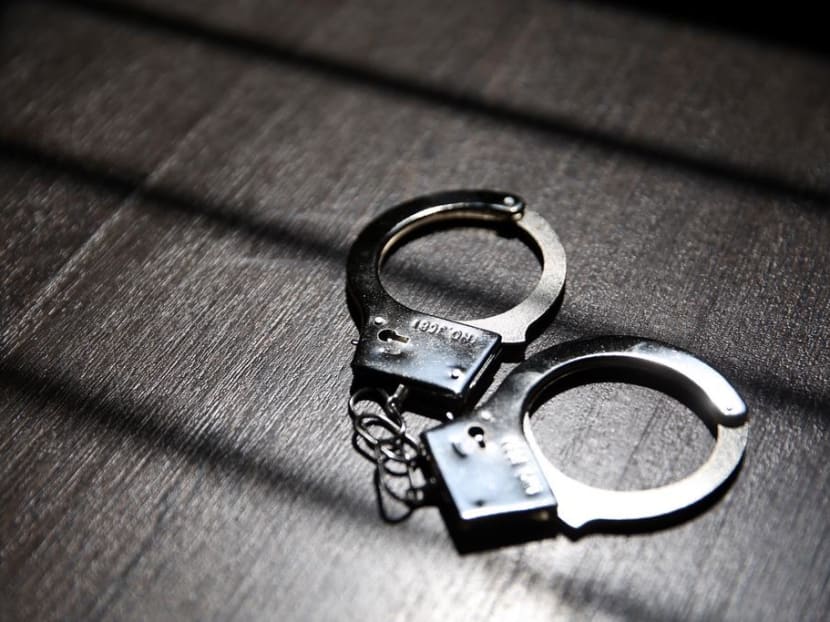 SINGAPORE — Parliament on Monday (May 6) passed a Bill that will result in a sweeping overhaul of Singapore's Penal Code aimed at keeping the code relevant in the age of the smartphone usage, by tackling new sexual offences such as voyeurism and revenge porn, among other significant changes.
The Criminal Law Reform Bill also aims to ensure better protection from criminal conduct for minors and other vulnerable victims, as well as decriminalising suicide.
Almost all the provisions will come into force early next year, said Mr Amrin Amin, Senior Parliamentary Secretary for Home Affairs, who noted that the last full review of the code was in 2007.
Mr Amrin, co-chair of the Penal Code Review Committee co-chair and Law and Home Affairs Minister K Shanmugam spoke at the second reading of the Bill in Parliament earlier on Monday.
Some key changes to the Penal Code:
1. NEW SEXUAL OFFENCES
For the first time, voyeurism offences — such as taking upskirt photos  — will be addressed directly in the provisions. Similar offences are currently criminalised under Insult of Modesty provisions of the Penal Code, and the Films Act.
The maximum jail term for such acts will double to two years, from a maximum of one-year imprisonment under Insult of Modesty in Section 509 of the Penal Code. Caning will now be made a sentencing option for such offences as well.
Revenge porn, where perpetrators distribute or threaten to distribute intimate recordings of the victim, will carry a maximum jail term of five years with an option of a fine and caning under the new offence. Imprisonment will be made mandatory if the offence is committed against anyone aged under 14 years.
The punishment reflects the harm inflicted on such victims, as the distributed recordings could be repeatedly viewed and shared, and will be nearly impossible to remove once they are on the Internet.
The Bill also criminalises cyber sexual exposure, such as the sharing of unsolicited pictures of genitalia, as well as unlawful access to databases or recordings that contain intimate images.
2. DECEPTION OR MISREPRESENTATION IN SEXUAL ACTIVITY
Acts such as "stealthing", where men remove a condom before or during sex without the knowledge of their partner, will now be criminalised as well.
This will also apply to partners who deceive or misrepresent the presence of sexually transmitted diseases, which also compromises the victims' consent.
These changes were introduced as such deceptions carry serious risks and violates the victims' sexual autonomy. 
3. PROTECTION FOR THOSE AGED BETWEEN 16 AND 18 YEARS
The age of consent in Singapore is 16 years. But victims of sexual exploitation who are above that age but still minors, aged between 16 and 18 years, will now be protected.
Current laws do not fully protect minors aged 16 and 18 from sexual exploitation, including the practice of "grooming",  despite the risk of abuse by people they trust such as parents, teachers and doctors.
4. EXPLOITATION OF MINORS
New offences are being introduced to protect minors, that is, anyone under 18.
The range of conduct outlawed by the changes include:
Sexual communication with minors

Showing a minor a sexual image

Performing sexual activity in the presence of a minor
The law on sexual grooming is being enhanced. The required number of instances of prior contact between a suspect and victim is being reduced from two to one. It will be an offence even if the victim travels to meet the offender.
Offences relating to material that depicts child abuse will cover gaining access, possessing, distributing, advertising or seeking this type of material. The enforcement scope against the production of child abuse material will be widened to include:
Singaporeans or permament residents who commit these offences while overseas

Any person in Singapore who commits these offences against a child who is overseas

Any person who is overseas but commits these offences against a child in Singapore.
Harsher punishments will also apply to materials that depict fictional children, with harsher penalties for obscene objects depicting minors below 16.
5. ABUSE OF VULNERABLE VICTIMS
Another new offence was introduced for causing or allowing the death or serious injury of children under 14, or other vulnerable victims including disabled people and domestic helpers.
Offenders must have either committed the act or failed to protect the victim. If guilty, they can be jailed up to 20 years, fined, and/or caned.
Why the change? Mr Shanmugam said it had been "very difficult" to prove who committed an offence when, for example, two people were involved in cases of prolonged abuse leading to the death of a child or another vulnerable person.
"Currently, when there is this sort of ambiguity, both could get acquitted, while there is a dead child. This is not right, I think.
"Deaths resulting from natural causes or accidents will not be covered. But otherwise, if you stood by and you allowed the child to be abused in this way, you can be charged."
6. DECRIMINALISATION OF SUICIDE
Attempted suicide will be decriminalised, as the threat of prosecution, and the labelling of persons who attempt suicide as "offenders", may worsen their emotional state, and increase the stigma they face.
Still, Mr Amrin stressed that the Government has not shifted its position on the sanctity of life, with the police and civil defence force intervening in situations where suicide attempts are made.
Abetting attempted suicide, including physician-assisted suicide, will remain an offence, with a maximum imprisonment term increasing from one to 10 years, with higher punishments if the victim is a minor or lacks mental capacity.
7. REPEAL OF MARITAL IMMUNITY FOR RAPE
Sex without consent in marriage will always be rape under the proposed changes. Under the current law, non-consensual sex in marriage amounts to rape only when the marriage has suffered a "clear breakdown".
In the eyes of the law, rape will now include non-consensual acts involving penile penetration of the anus and mouth.
To prevent the legal process from being abused, false reports will be dealt with firmly by the law with the maximum punishment for providing false information to a public servant doubling to two years' imprisonment.