Day 4 of debate on government spending: What you need to know
SINGAPORE — The Committee of Supply debates resumed for the fourth day in Parliament on Monday (March 7), following the end of the debate over the Budget statement last week.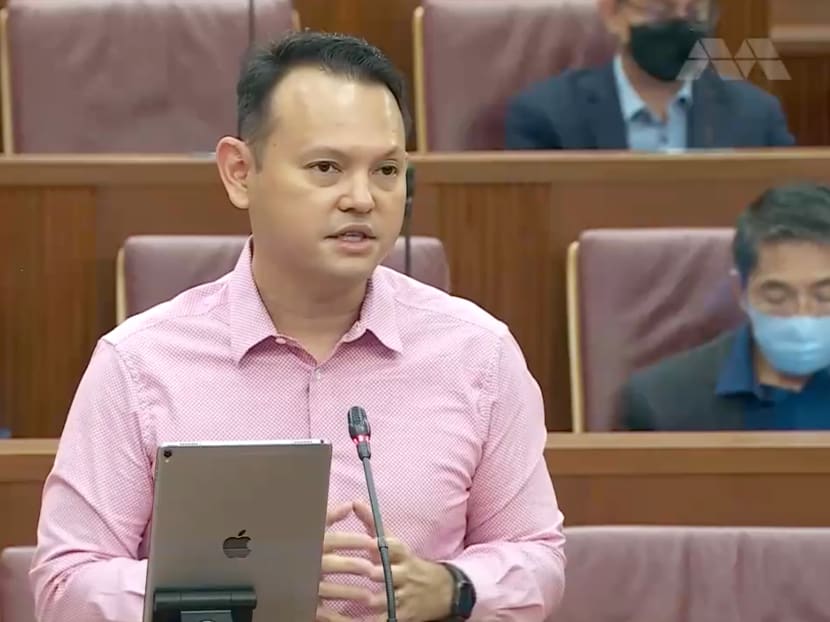 Debates on government spending for the various ministries resumed for the fourth day in Parliament
Announcements included allowing companies to hire migrant workers for basic child- and elder-minding and a new accreditation for employers who support lower-wage workers
A new school for students with multiple disabilities and a mandatory charge for carrier bags at major supermarkets were also announced
SINGAPORE — The Committee of Supply debates resumed for the fourth day in Parliament on Monday (March 7), following the end of the debate over the Budget statement last week.
The debates allow Parliament to examine each ministry's plans. Members of Parliament file "cuts" to speak on issues under the various government ministries' purview.
Among the government leaders who fielded questions on Monday were ministers overseeing the Ministry of Manpower (MOM), Ministry of Education (MOE), and the Ministry of Sustainability and the Environment (MSE).
Announcements made on Monday included the expansion of a scheme to allow companies to hire migrant workers for basic child- and elder-minding services, a new school for students with multiple disabilities in the west of Singapore, and charges for carrier bags at major supermarkets. 
Here is what you need to know.
1. MOM
Household Services Scheme: The scheme, which currently allows companies in this sector to hire migrant workers to carry out part-time household services such as home cleaning, will soon be broadened to include basic child- and elder-minding services, said Minister of State for Manpower Gan Siow Huang.
This means that households will be able to engage the services of companies that offer such schemes to look after their children at home or provide some basic assistance for their family members in activities of daily living. Ms Gan said MOM is aiming to implement the scheme in the second half of this year. 
Launch of Tripartite Standard on Advancing Well-being of Lower-Wage Workers: Senior Minister of State for Manpower Zaqy Mohamad said the new tripartite standards will encourage employers to provide better workplace support for lower-wage workers.
The standards, which refer to a set of "good employment practices" that all employers should implement at their workplaces, will focus on areas such as training and career development, rest area provision as well as mental well-being. 
Progressive Wage Mark accreditation: This new accreditation, which will be launched in the second half of this year, will help consumers to identify and support "progressive employers" who assist lower-wage workers, said Mr Zaqy.
To qualify for the accreditation, employers must pay at least the relevant sectoral or the related progressive wages for an occupation, as well as the local qualifying salary to all other workers.
For employers who also adopt the tripartite standards on advancing the well-being of lower-wage workers, they will be recognised with the Progressive Wage Mark Plus accreditation. 
2. MOE
Expansion of Polytechnic Foundation Programme: Selected grade requirements for the programme will be relaxed for entry from the 2024 academic year to allow a wider group of pupils with different learning profiles to benefit from a practice-based preparatory pathway to the polytechnics. About 200 more students are expected to benefit from the expansion yearly, in addition to the 1,500 students who enter the programme currently. 
Expansion of Direct School Admission (DSA): From this year's DSA-Junior College (JC) exercise, government and government-aided JCs will be allowed to admit up to 20 per cent of their non-Integrated Programme intake through DSA. This is up from 10 per cent currently. The move recognises other forms of merit beyond academic grades and allows more students to enrol through DSA, said Education Minister Chan Chun Sing.
Modular Third Language Programme: MOE will pilot a Modular Third Language Programme so that more secondary school students can learn new languages and discover other cultures. 
MOE will collaborate with partners to offer this, starting with one or two of its existing third language offerings. Students can pick up the language from different starting points, or at different levels, build on their proficiency and "stack" modules towards a certificate.
New school for students with multiple disabilities: MOE will work with Cerebral Palsy Alliance Singapore to set up a second school in the west for students aged seven to 18 with multiple disabilities. Students with multiple disabilities have at least two impairments across a range of sensory, cognitive and physical impairments, and may have accompanying medical issues. 
The first such government-funded special education school with Cerebral Palsy Alliance Singapore is located in Pasir Ris, in the east of Singapore. The upcoming school will offer programmes catered to students with moderate to high support needs and help them pick up vocational skills.
SkillsFuture Career Transition Programme: The new programme will be launched from this April to train and place mid-career individuals. It will help trainees select courses that suit their strengths and interests, and involve elements of industry involvement such as work attachments. 
The programme, which will run from three months to a year, will be delivered by institutes of higher learning and selected private training providers. It will be launched in sectors with good hiring opportunities such as information communication technology and advanced manufacturing. 
Its fees will be subsidised at SkillsFuture Singapore's prevailing rates, with enhanced funding of up to 90 per cent for Singaporeans aged 40 and above. Additional subsidies will be provided for eligible Singapore citizens who are lower-income earners, long-term unemployed, or persons with disabilities.
3. MSE
Disposable carrier bag charge: A mandatory carrier bag charge of at least five cents, regardless of material, will be applied for major supermarket operators such as NTUC FairPrice, Sheng Siong, Prime, Cold Storage and Giant from the middle of 2023 onwards.
Expansion of smoking prohibited areas:  More than 90 places will be added to Singapore's list of no-smoking spots from July 1 this year. These include public parks, gardens, recreational beaches and water projects managed by national water agency PUB. Warnings will be issued until Oct 1 this year, before enforcement actions take effect.   
Increase in refuse disposal fee: The refuse disposal fees for incinerable and non-incinerable waste will go up from Jan 1, 2024. The refuse disposal fee for incinerable waste will be increased from S$77 to S$88 per tonne. The fee is paid by public waste collectors and general waste collectors to dispose of incinerable waste at the waste-to-energy plants. 
The refuse disposal fee for non-incinerable waste will also go up from S$97 to S$124 per tonne. This fee is paid by general waste collectors and toxic industrial waste collectors to dispose of non-incinerable waste, such as treated toxic industrial waste and sludge, at Semakau Landfill. 
Coastal protection studies: PUB and JTC, a statutory board under the Ministry of Trade and Industry, will start site-specific studies at Jurong Island and the north-west coast this year. Site-specific studies will allow the PUB to develop coastal protection solutions according to the characteristics of the different coastal segments along Singapore's 200km coastline. 
PUB will look at how to reinforce the dykes and dams for four coastal reservoirs in the north-west coast, namely Tengeh, Poyan, Murai and Sarimbun, to protect them from seawater intrusion. In addition, it will study how to best dovetail coastal protection solutions with upcoming developments such as the future Sungei Kadut Eco-District and Lim Chu Kang high-tech agri-food cluster.