Day 5 of debate on government spending: What you need to know
SINGAPORE — The Committee of Supply debates resumed for the fifth day on Tuesday (March 8), which allow Parliament to examine each government ministry's spending plans after the Budget statement was put out last month.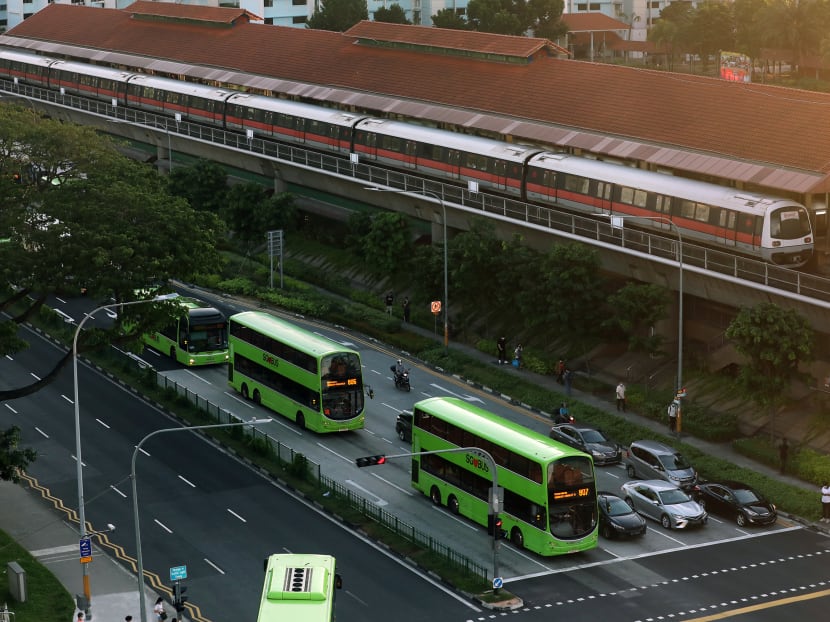 Debates on government spending for the various ministries resumed for the fifth day in Parliament
As part of the Government's strategy to achieve its green targets, half of the public bus fleet will go electric by 2030
There will be a new desalination plant to be commissioned in 2023 to test new technologies
MND will allow homeowners who have difficulties selling their flats due to the Ethnic Integration Policy to sell it back to HDB under certain conditions
SINGAPORE — The Committee of Supply debates resumed for the fifth day on Tuesday (March 8), which allow Parliament to examine each government ministry's spending plans after the Budget statement was put out last month.
Members of Parliament (MPs) file "cuts" to speak on issues under the various ministries' purview.
The Parliament sitting on Tuesday saw five ministries and the National Climate Change Secretariat field questions on Singapore's goal to reach its green targets by 2030 during a joint segment. 
Among the ministers who spoke on the Singapore Green Plan 2030 were Senior Minister Teo Chee Hean, also Coordinating Minister for National Security, and Transport Minister S Iswaran.
Political office-holders from the Ministry of National Development (MND) also fielded questions on their ministry's spending.
Announcements made on Tuesday included having half of Singapore's public bus fleet to go electric by 2030 and a pilot for assisted-living housing options in Queenstown. 
The following are what you need to know.
1.

Ministry of Sustainability and the Environment (MSE)
Energy Efficiency Fund: The fund helps small- and medium-sized enterprises in the manufacturing sector to defray the cost of adopting energy-efficient technologies and lower their carbon tax. The maximum grant support will be raised from 50 per cent to 70 per cent of qualifying costs from April 1 this year. 
Ms Grace Fu, Minister for Sustainability and the Environment, said that the Government will also be simplifying the grant application and disbursement process.
More than S$75 million of the fund has been committed to support businesses to implement energy-efficient improvements and carbon abatement projects. 
New desalination plant: A new desalination integrated validation plant, a kind of demonstration plant, will be commissioned in 2023 to test promising technologies that remove salt from sea water. These technologies are expected to reduce the energy consumption during the desalination process to less than 2 kilowatt hours per cubic metre of water. 
Ms Fu said that this will pave the way for the technologies to be rolled out in full-scale desalination plants. 
Research funding: Ms Fu said that the Government has allocated S$220 million for research and development in resource circularity and water technologies.
She added that S$80 million will be allocated towards "closing the resource loop" by developing sustainable resource recovery solutions for key waste streams such as e-waste, plastics and food. This will support the development of useful and safe applications for treated waste residue, and the development of low carbon waste treatment options.
2.

Ministry of Transport (MOT)
The Government will aim to reduce land transport emissions by 80 per cent by or around mid-century, from its peak of 7.7 million tonnes in 2016. This is part of efforts for Singapore to achieve net zero emissions by around the mid-century. The land transport system is Singapore's third largest source of emissions, accounting for 15 per cent of national emissions currently. 
Accelerating electric vehicle adoption: The Government will install charging points in nearly 2,000 Housing and Development Board (HDB) car parks over the next three to four years, with at least three charging points in each car park. Every HDB town will be ready to charge electric vehicles by 2025 in an effort to accelerate their take-up rate. 
MOT will also increase the Certificates of Entitlement (COE) Category A Maximum Power Output threshold for electric cars from 97kW to 110kW. This will double the number of car models that fall within Category A from 10 to 20.
This change will apply to electric cars registered using COEs obtained from the May 2022 bidding exercise.
Electric public bus and taxi fleets: Half of Singapore's public buses will be electric by 2030. The Land Transport Authority (LTA) will meet this aim by buying mostly electric buses from now until 2030. The target will result in an almost 50-fold increase from the 60 electric buses today to about 3,000 by 2030. 
Taxi operators here have also committed to having half of their taxis go electric by 2030. There are a total of 15,000 taxis in Singapore now.
Among private-hire cars, half of the GrabRentals fleet under ride-hailing firm Grab will go electric by 2030.
Solar panels for public transport infrastructure: LTA will call a tender later this month to deploy more solar panels at locations such as rail and bus depots, covered linkways, pedestrian overhead bridges and the upcoming Integrated Train Testing Centre — a facility to test MRT train systems. This will reduce both emissions and energy costs for public transport infrastructure.
3.

Ministry of Trade and Industry (MTI) 
Green Economy Strategy: In his speech, Trade and Industry Minister Gan Kim Yong laid out the Government's strategy to transit to a low-carbon economy.
He addressed four areas under the strategy.
The first is to decarbonise industries, including the energy sector

, which

contributes to 40 per cent of Singapore's direct emissions 

The second is to drive new areas of growth in the green economy such as sustainable tourism

The third is to invest in the development of new low-carbon solutions

The last area is to deepen the capabilities of the country's workforce so as to seize opportunities in the transition to a green economy
4.

Ministry of National Development (MND)
Ethnic Integration Policy: Homeowners who have difficulties selling their flats due to constraints they face under the policy will now be able to sell it back to HDB, if they have owned the flat for at least 10 years and marketed it for at least six months at a reasonable price. 
Fresh Start Housing Grant: The grant, which allows second-timer rental flat households with young children to subsidise the purchase of owned flats, will see the grant amount increased from S$35,000 to S$50,000.
Construction and manpower situation updates: National Development Minister Desmond Lee said that construction output in the built environment sector is reaching close to pre-Covid-19 levels and that work is "progressing steadily".
He added that the manpower situation is improving as well. Between last November and February this year, around 16,000 workers holding an S Pass and work permit from the construction, marine and process sectors entered Singapore each month. 
This is more than five times the monthly average of 3,000 between May and October last year, when travel restrictions were in place.
Green Mark Incentive Scheme for Existing Buildings 2.0: The Building and Construction Authority will be providing S$63 million in grants through an enhanced version of a similar scheme to raise the energy performance of existing buildings and step up the pace to green 80 per cent of Singapore's buildings by 2030.
The scheme, available from the second quarter of this year, will be expanded to include, among other things, residential and light industrial buildings.   
Heritage Impact Assessment: This new framework will require public projects that are likely to have a major impact on significant heritage sites to undergo an in-depth consultation process with the Urban Redevelopment Authority and the National Heritage Board to determine if heritage studies or other mitigating measures are required. 
Mr Lee said that the findings will be shared publicly, unless there are security or other concerns, and members of the public will be invited to give feedback. 
Heritage communities and other stakeholders will continue to be engaged throughout the process, he added.
Helping the built environment sector: MND will extend the Productivity Innovation Project scheme by another two years to March 31, 2024. The scheme helps companies adopt technologies that make construction work more productive by covering up to 70 per cent of the cost.
The ministry will also extend the iBuildSG Scholarship and Sponsorship programme by a year to March 31, 2023, in order to attract young talents to the sector. The programme is offered to students studying full-time built environment courses in certain universities, polytechnics and Institutes of Technical Education.
Jobs Transformation Map for built environment sector: MND will embark on a study to update the sector's existing initiatives. The Jobs Transformation Map will examine the combined effects of Covid-19 and industry transformation. The study will conclude in the second half of this year. 
Funds for facilities management industry: The ministry will introduce a new S$30 million grant for service buyers and facilities management companies to co-fund up to 70 per cent of the initial capital investment and retrofitting costs to implement integrated and aggregated facilities management. 
This means that facilities management services are managed on an integrated platform and aggregated across many different buildings. 
The ministry plans to fund around 10 to 15 projects across different building types through the grant. The grant will be available for a period of three years from the second half of this year.
MND will also invest another S$46 million in the Cities of Tomorrow programme, which supports research-and-development efforts and capability building in areas of advanced construction and facilities management. 
Advisory panel to tackle neighbourhood noise: The Municipal Services Office and the Ministry of Culture, Community and Youth will set up a community advisory panel on neighbourhood noise, to look at defining what are deemed as unacceptable noise disturbances, as well as what constitutes good community norms that residents should observe to reduce noise disturbances to their neighbours.
The community norms developed by the panel will help neighbours to better communicate with one another and serve as a useful benchmark to facilitate mediation between neighbours.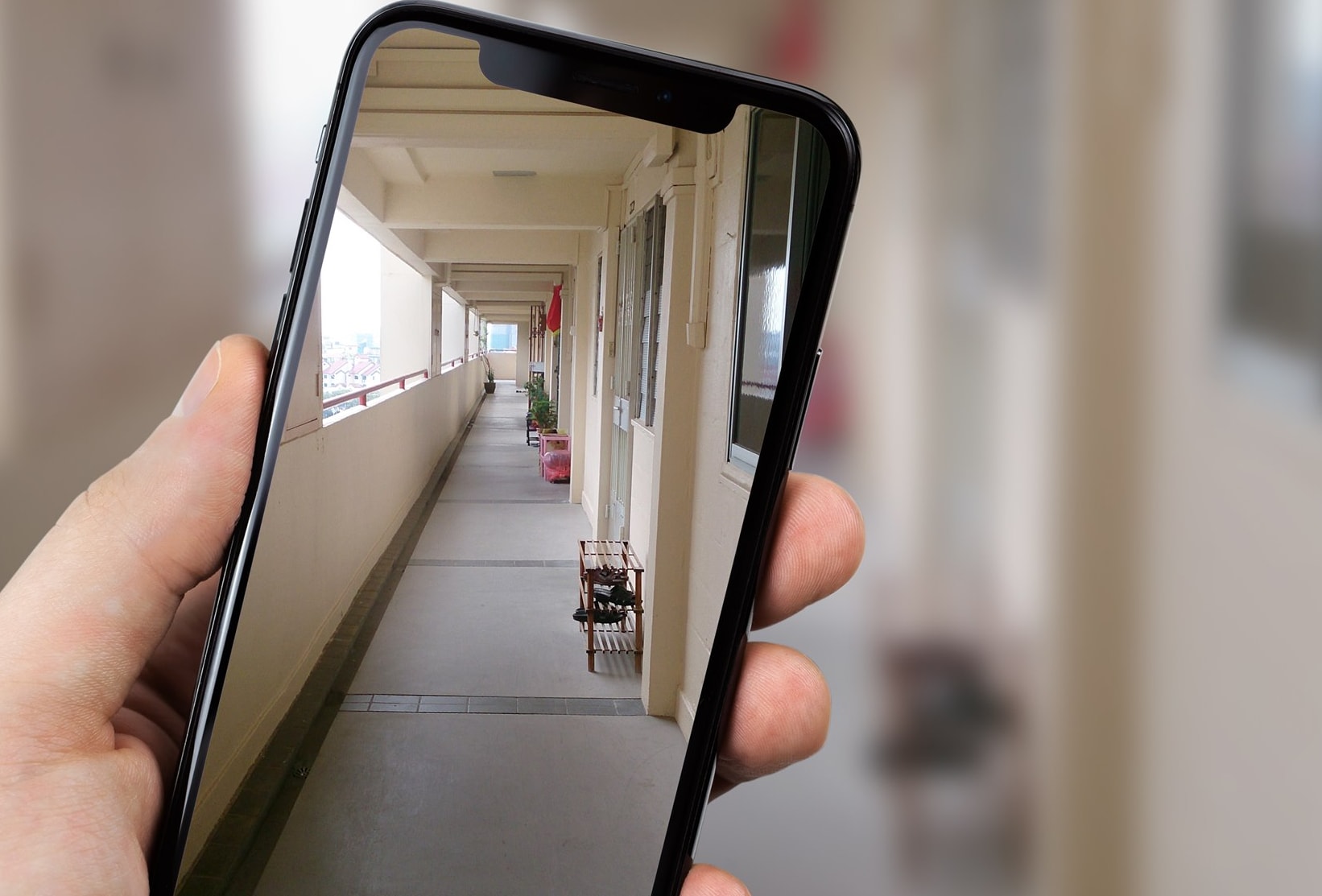 Delivery of municipal services: Launched in 2015, the OneService mobile application, which allows residents in public housing to submit feedback on municipal issues and access municipal e-services, has more than 430,000 users. 
In the second half of the year, residents will be able to submit feedback using the LifeSG app, in addition to the OneService app.
LifeSG app is a whole-of-government initiative that consolidates several government services on one platform. 
In an update, Ms Sim Ann, Senior Minister of State for National Development, said that the "Help Neighbour" feature on the OneService app launched last September has referred 272 cases of seniors-in-need, rough sleepers, cardboard collectors and tissue-paper-pack sellers to social agencies for targeted assistance. The feature lets residents connect people-in-need to social agencies. 
Group buys at HDB estates: The People's Association and HDB will study practical solutions with stakeholders to better facilitate group-buy activities at HDB estates. In a group buy, several residents come together to buy goods such as groceries in large quantities at a reduced cost. 
Group-buy activities could create inconveniences such as cluttering of goods at the common corridor or block passageways, or both. The agencies will identify ways for residents to engage in group buys while minimising inconvenience to others. 
Community care apartments: A second pilot for assisted living will be launched this year in Queenstown to meet demand for such new public housing types, which are elder-friendly and feature amenities and activities catered to them.
Dr Muhammad Faishal Ibrahim, Minister of State for National Development, said that about 200 community care apartment units will be offered, and the project will also include other flat types.
Aside from providing spaces for residents to interact with each other, the project will also be situated within the Health District@Queenstown, where new strategies to create a built environment that promotes a "healthy lifestyle and active and healthy ageing" are being piloted and tested.
The first pilot for such flats was launched last February in Bukit Batok.
Applicants must be 65 and above to buy these flats.
Private assisted living: A site along Parry Avenue, located around Kovan, will be launched for sale by public tender later this year for the purposes of building a private assisted-living facility.
Dr Faishal said that the facility will give seniors more assisted-living options and it may accommodate about 300 to 400 residents.