Day 7 of debate on government spending: What you need to know
SINGAPORE — The Committee of Supply debates resumed for the seventh day on Thursday (March 9), which allow Parliament to examine each government ministry's spending plans after the Budget statement was put out last month.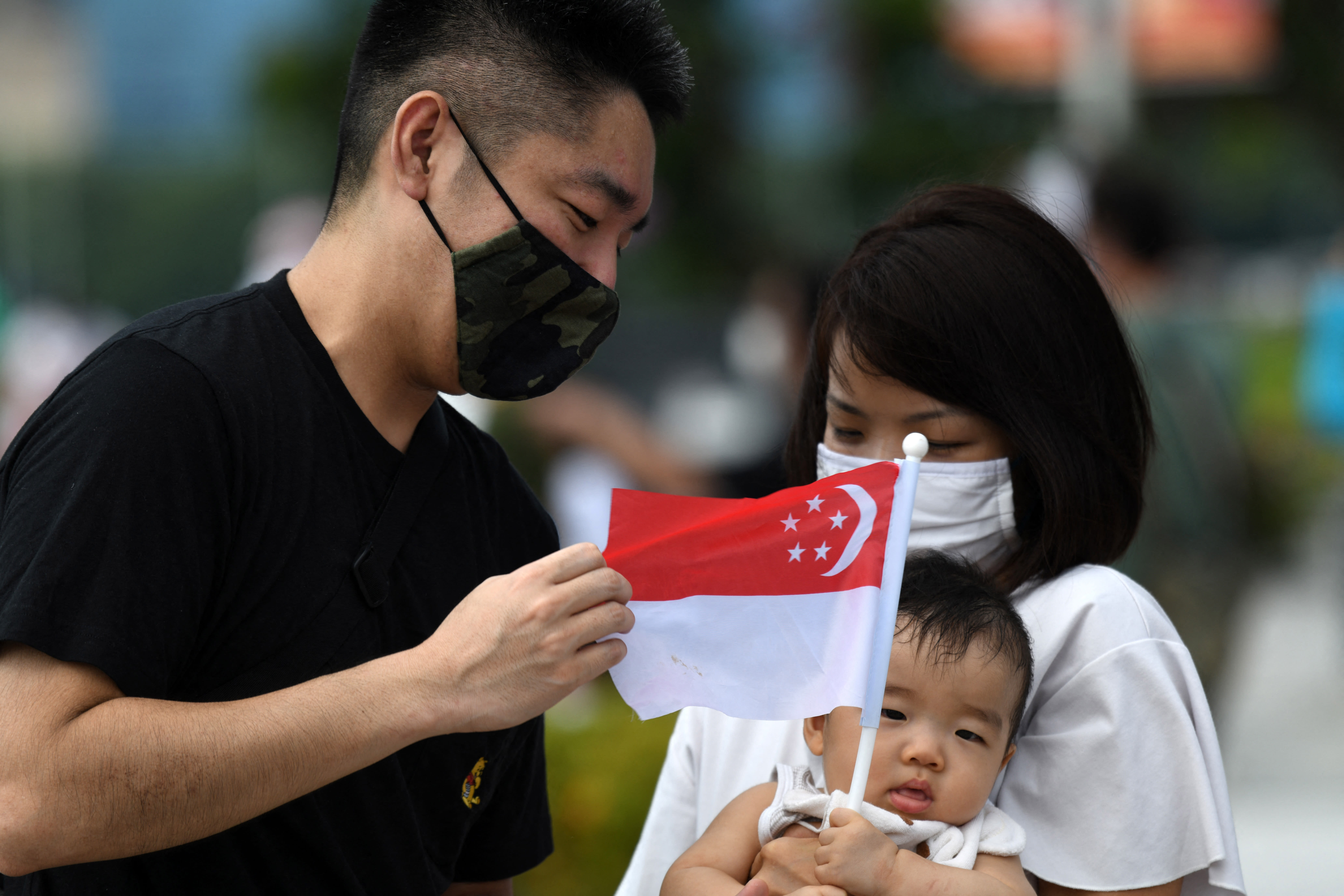 Debates on government spending for the various ministries continued for the seventh day in Parliament
Government leaders from MSF and MCCY fielded questions on their ministries' spending
They announced several new initiatives for newlywed couples and support to better rehabilitate perpetrators of family violence
MCCY also said that there will be a new Para Sports Academy for aspiring para-athletes 
SINGAPORE — The Committee of Supply debates resumed for the seventh day on Thursday (March 9), which allow Parliament to examine each government ministry's spending plans after the Budget statement was put out last month.
Members of Parliament (MPs) file "cuts" to speak on issues under the various government ministries' purview.
Among the government leaders who fielded questions on Thursday (March 10) were ministers overseeing the Ministry of Social and Family Development (MSF) as well as the Ministry of Culture, Community and Youth (MCCY).
They announced several new initiatives including mentorship for newlyweds and support to better rehabilitate perpetrators of family violence.
The MCCY also announced a new Para Sport Academy, which will provide aspiring para-athletes with a clear pathway from recreational participation to high-performance sport, as well as a new fund to promote transformation efforts of the arts and culture community.
The following are what you need to know.
1.  MSF
Journey with You initiative for newlyweds: To support couples as they begin married life together, the ministry will partner selected solemnisers on a pilot programme to mentor these couples in their first year of marriage.
This is after the success of a similar programme for the Malay-Muslim community called Bersamamu. Mr Masagos Zulkifli, Minister for Social and Family Development, said that with the foundations of a strong marriage, couples will be more confident and ready for parenthood. 
For families with complex needs: The Strengthening Families Programme@Family Service Centre, which supports families by bringing together marriage and divorce support programmes and family counselling, will be scaled up to 10 centres by the end of the year to cater to families showing early signs of stress.
For households with more complex needs, such as those involved in family violence, the ministry has accepted 16 recommendations from a family violence task force and will be implementing them over the next few years. 
Review on adoption practices: A Bill on the adoption of children will be introduced this year following the ministry's consultation with different stakeholders and review of the best practices around the world. Some practices that it intends to adapt include mandating pre-adoption assessments and criminalising undesirable practices.
Support to better rehabilitate perpetrators of family violence: Forensic-trained psychologists will be deployed to community-based agencies specialising in family violence by the end of the year. This is part of the Government's approach to better rehabilitate perpetrators of such offences. 
The Women's Charter will also be amended to allow mandatory assessment and treatment orders to be made for perpetrators with mental health conditions that contributed to the risk of family violence.
Enhancement to the SupportGoWhere portal: From the second quarter of 2022, those in need may apply for the ComCare Short-to-Medium-Term Assistance scheme online. The site allows Singaporeans to check their eligibility for different schemes, apply for assistance directly and receive updates on their application. MSF said that more schemes will be put up progressively thereafter. 
Bundles for ComCare scheme: Families or individuals whose applications for ComCare are approved will automatically qualify for assistance schemes from other government ministries. They will not need to submit separate applications or extra paperwork. The first scheme bundle, which supports school-going children, will be rolled out in the second quarter of this year.
Support for persons with disabilities: MSF's Parliamentary Secretary Eric Chua said that there is now a gap in services for adult persons with disabilities who do not attend any regular disability service after graduating from special education schools. To close this gap, the ministry will pilot regional hubs. 
The Enabling Services Hubs, co-funded by the Tote Board, will provide persons with disabilities above 18 with more options for flexible social and learning activities.
At the same time, Enabling Business Hubs will support people with disabilities who are capable of taking up jobs and need customised and longer-term support to work. Details on these pilots will be released later this year.
FoodConnect: The ministry launched the FoodConnect directory and database in February this year as many charities and community groups step forward to offer food support to families in need.
This platform allows households and social service agencies to search for food support organisations based on their location and dietary requirements so that families may receive food that meets their needs.
Scale-up of ComLink: The Community Link (ComLink) programme, which supports families and children living in public rental flats, will be scaled up and launched in 10 more towns in the coming months. It was launched in 11 towns last year.
To date, 74 ComLink programmes have been introduced, including sports programmes to engage youth, as well as support groups for parents.
Expansion of Youth Mental Wellbeing Network: Recognising that mental well-being is important not just for youth, the ministry will expand this network, which has developed and rolled out more than 20 ground-up projects in the last two years, to more population segments to tackle mental health issues. 
Extension of fee waiver for Lasting Power of Attorney (LPA) application: The application fee for individuals to apply for an LPA, or to appoint someone to make decisions on their behalf should they become mentally incapacitated, will be waived until March next year. This is alongside the launch of a new Office of the Public Guardian online system, which allows people to apply for an LPA digitally.  
2.  MCCY
Padang to be gazetted as a national monument: The National Heritage Board will do this on National Day, given how the monument has borne witness to many significant national events, such as being the site of the first National Day Parade on August 9, 1966.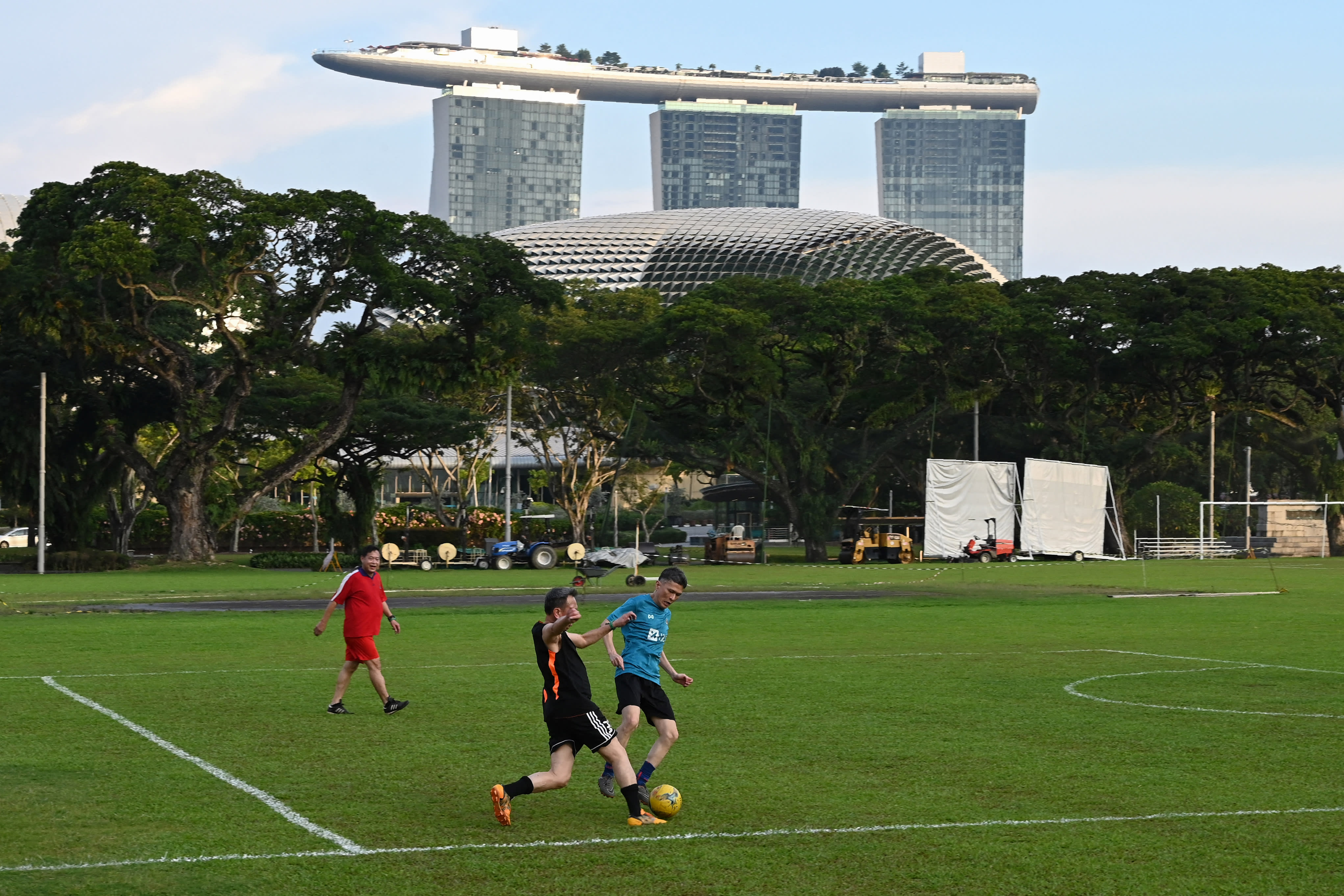 Arts and Culture Resilience Package: The Government will pump in another S$12 million to support practitioners in the arts industry. The package, which was introduced in April 2020, was committed to supporting the sector since the pandemic started. Along with other support schemes, it has supported more than 900 arts and culture organisations.
This will go into the extension of the subsidy for venue hire among others, to defray performance costs in a bid to encourage the resumption of activities and bring back vibrancy to the arts scene.
Extension of venue-hire subsidy: The venue-hire subsidy, to help arts and culture defray rental and in-house production costs, will be extended for another three months from April 1 to June 30 this year. However, the subsidy will be lowered from 60 per cent to 30 per cent. 
Launch of new sector transformation fund: This fund, set up to promote and sustain the transformation efforts of the arts and culture community, may be used for projects that have longer-term potential for further development and was previously supported by the ACRP Organisation Transformation Grant, which helps heritage organisations to innovate.
Arts organisations may also seek consultancy support to develop their transformation plans under this fund. The National Arts Council will announce more details at a later date. 
Launch of online mentoring platform: WeConnect, Singapore's first online dedicated mentoring platform, has been established by the Mentoring Alliance for Action, which was launched last year to build a stronger mentoring culture in Singapore. Singaporeans may use this channel to search for programmes such as mentoring opportunities and community groups. 
Refreshing of Somerset belt: The stretch of Somerset Road along Singapore's shopping belt, which includes spaces such as Scape and The Red Box, will be refreshed in the coming years. Ideas have been sought from more than 240 young people on how they want to use these spaces.
Mr Alvin Tan, Minister of State for Culture, Community and Youth, said that some of them envisioned the belt to be a creative hub, with experimental retail spaces.
The ministry will continue to grow these ideas and bring them to life through funding support. More details will be released later this year. 
Safe platforms for youth to engage in diversity of views: The Government will encourage young people to be more engaged in national and social issues by working with them to create safe platforms. Mr Tan said that this will allow them to explore and engage in a diversity of views and help them build empathy towards other people who hold different views.
Building up skills of self-employed persons: Recognising that the arts industry depends heavily on the talent of freelancers, the ministry will work with industry partners to help these individuals build up their skills, improve working conditions and explore new ways for them to create value in the sector. 
Cultural Matching Fund gets S$150 million boost: Mr Edwin Tong, Minister for Culture, Community and Youth, said that this top-up is to encourage cultural philanthropy and enhance the sustainability of the arts and heritage sectors.
The fund was established in 2013 to encourage these efforts and push arts and heritage charities to diversify their income streams through fundraising.
Unesco intangible cultural heritage nomination: The ministry has suggested 10 possible elements, which include the Chingay parade, Peranakan beadwork and embroidery, and orchid cultivation for Singapore's second Unesco intangible cultural heritage nomination.
These suggestions were received through focus-group discussions with 170 participants held between last June and January this year.
Bring Sport Back programme: To reinvigorate sports in Singapore, this programme will receive S$20 million in funding to safely reintroduce mass participation events through more community events and sports festivals.
The funding will also go into getting larger team sports to resume across more facilities to reach full capacity in several phases.
New Para Sport Academy: This new academy will drive the integration of disability and mainstream sports in ActiveSG academies and clubs, and provide aspiring para-athletes with a clear pathway from recreational participation to high-performance sport.
This year, SportSG will introduce 10 sports programmes under this new academy, starting with cerebral palsy football, para-canoe and athletics. 
Sport Green Plan: The programme, in support of the Singapore Green Plan 2030, will involve the development of greener sports infrastructure and sports precincts in the coming years. SportSG will also work with event organisers to ensure that all SportSG-supported events attain green certification by 2023. 
Review of Inter-Racial and Religious Confidence Circles (IRCCs): A workgroup has been formed to review how to refresh IRCCs to continue to strengthen racial and religious harmony.
The workgroup, which has representatives from religious organisations and civil society groups, will also include youth leaders who are passionate about this issue. It will consult community stakeholders until July 2022 and present its recommendations later this year.
Review of Community Dispute Management Framework: This framework, aimed at facilitating effective resolution of common neighbouring disputes, will be reviewed by an inter-agency workgroup to explore a range of enhancements.
To better manage disagreements, it will look at:
Strengthening the spirit of neighbourliness and graciousness through shared norms
Improving dispute resolution mechanisms
Studying possible mechanisms for a Community Mediation Centre settlement agreement to be registered as an order of court
"Saturday Night Lights": SportSG's SportCares will partner MSF's ComLink programme, which provides support for low-income families, to offer this structured football programme to families with children and youth living in rental housing. This will be rolled out to all 21 ComLink towns, starting with five this year, with the first at Queenstown.