DBS, Food Bank launching app to simplify food donation process, reduce wastage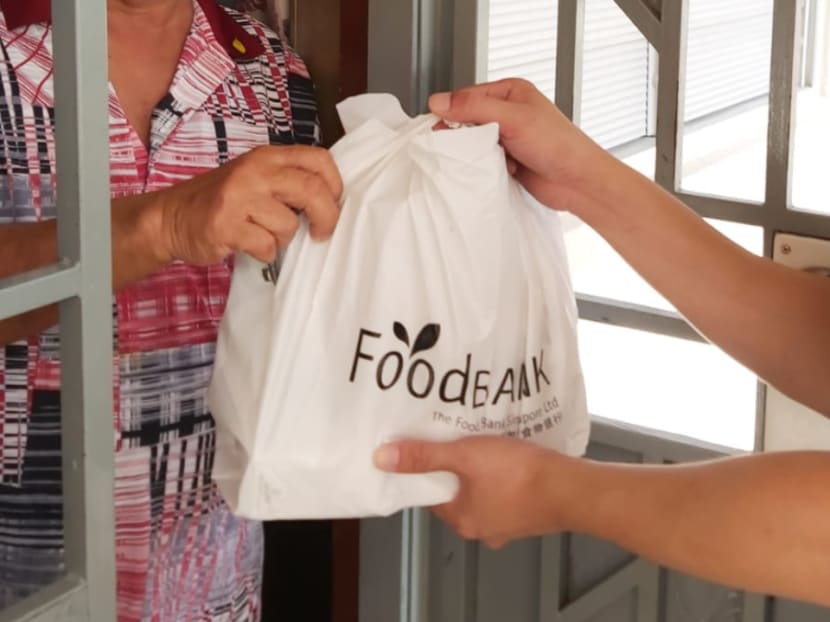 SINGAPORE — DBS Bank is collaborating with The Food Bank Singapore to create an application that will simplify existing food donation processes and also reduce food wastage.
Estimated to be launched in the fourth quarter this year, the app will enable organisations that provide food support to put up what they need, while donors can share what they have, DBS announced on Thursday (June 4).
With this information provided in real-time, perishable food items such as cakes and uncooked food can be distributed to the beneficiaries quickly, thereby reducing food wastage.
Currently, it might take up to three weeks for donated rations to reach the organisations that have requested for them.
The team at Food Bank Singapore, an organisation that distributes donated food to those in need, spends up to two weeks taking stock of the donated items and compiling them in an inventory.
The list is then distributed to non-profit organisations for their selection, before the food is delivered a week later.
With the new app, donors and beneficiaries can respond to each other's requests and offers on the platform, thus reducing the turnaround time for food to be distributed.
Currently, a large quantity of food is allocated to beneficiaries living in rental flats. Due to a mismatch of information, there may be a duplication in food donations, resulting in a high volume of consumables left past their expiry dates and thrown away.
The app seeks to use big data to improve the food matching process. It will then allocate existing food supplies to the needy based on their dietary restrictions and in appropriate amounts.
Mr John Lim, 56, who is the head of operations of All Saints Home in Hougang, said that he is looking forward to using the app, as it will allow his team to access information about the donated food and its delivery details easily.
The current food selection process requires him to pore through a list of items, which are also being shared with other beneficiaries. The hot beverages, snacks and canned fruits which he usually orders might run out by the time the order goes through.
"Selecting the items will be very fast and easy as compared to the old way which is through texting," he said.
FOOD INSECURITY IN SINGAPORE
In 2019, a United Nations report on food security and nutrition found that 4.1 per cent of Singapore's population still face moderate to severe food insecurity, which refers to people experiencing hunger and lacking stable access to quality food as a result.
At present, DBS said that more than 100 food support organisations are assisting the elderly and lower-income families, groups which have been identified to be the most food insecure.
Ms Nichol Ng, the co-founder of Food Bank Singapore, said that the idea to digitalise its food allocation process had been in the works for the past two years.
Food Bank Singapore currently has 360 non-profit organisations under its network of beneficiaries and more than 500 food companies and donors.
Ms Ng added that the app will help to reduce her team's reliance on data entry, since her organisation operates with only seven full-time staff.
"The app will be a great starting point to test a circular ecosystem where donors, beneficiary organisations and logistics providers can be looped onto one platform to better facilitate food aid," she said.
Minister for Social and Family Development Desmond Lee said that he was "heartened by this innovative collaboration".
"This is a timely initiative, which could enhance the way we organise food aid and coordinate donations as we tide through Covid-19 together," said Mr Lee.
Mr Shee Tse Koon, the Singapore Country Head of DBS, said that the virtual food banking app will provide a "greater visibility" of the support gaps in Singapore.
"We hope more donors will be encouraged to come forth and make the commitment with us to help put food on the table for those in need," he said.
DBS and The Food Bank Singapore will be working with TreeDots, a social enterprise that connects businesses with unsold inventory to potential buyers, to garner support for the new app.
DBS is also getting its current corporate clients to join the app as pilot donors.