Debate over CMIO model as diversity grows
SINGAPORE — Over the past decade, the ethnic category that has risen by the greatest proportion among all such categories in Singapore's resident population has been the one classified as "Others".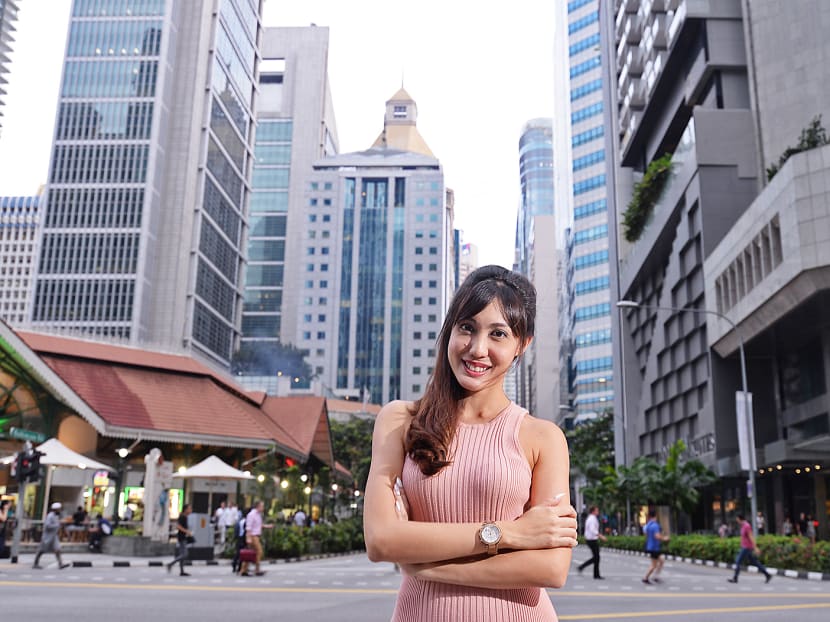 SINGAPORE — Over the past decade, the ethnic category that has risen by the greatest proportion among all such categories in Singapore's resident population has been the one classified as "Others".
A subset of the country's long-standing Chinese-Malay-Indian-Others (CMIO) framework, this group made up 3.2 per cent of the resident population in June last year, nearly one percentage point higher than a decade ago.
Over the same period, the proportion of Indians edged up by half a percentage point, while the share of Malays and Chinese fell marginally.
As of last June, there were about 127,620 people classified as "Others" among a resident population of 
3.93 million, based on the latest figures from the Department of Statistics.
The "Others" group is divided into Filipinos, Caucasians, Eurasians, Arabs, Thais, Japanese and others.
Filipinos were the largest ethnic group in the "Others" category as of June 2015 — numbering nearly 34,060 — followed by Caucasians (29,290), Eurasians (16,903) and Arabs (8,642), the Department of Statistics' 2015 General Household Survey showed.
Among these groups, the number of Caucasians saw the biggest leap of 15.7 per cent between June 2010 and June 2015.
Reaching back to Singapore's first Census in 1824, the CMIO framework continues to undergird selected national policies from housing to education, including public housing ethnic quotas.
But in recent years, the growing diversity of Singapore society has prompted calls from various quarters — including academics and former parliamentarians — for Singapore to move beyond viewing citizens through an ethnic prism. Some have urged a focus on a Singaporean identity instead of an ethnic one.
National University of Singapore sociologist Tan Ern Ser told TODAY that he believed there was still a place for racial categorisation for now, since race still matters here, "particularly in regard to identity, language, culture and social policy".
But recognising that mixed-race individuals can make classification "far more complicating", Dr Tan said: "Perhaps, sometime in the future, when racial boundaries become highly porous, it would become unnecessary and impractical to maintain our present system of racial classification."
Noting the expanding "Others" category, Associate Professor Elaine Ho from the NUS Department of Geography said combining diverse ethnic groups into a single category "glosses over their social heterogeneity and different needs".
"Policymakers and Singaporeans alike need to develop new lingo to capture the different and manifold ways in which privilege and prejudice manifest (themselves) in Singapore now, so that we can debate these issues not only emotively, but also accurately and respectfully," she said.
A PERENNIAL DEBATE
From time to time, the debate over the relevance of the CMIO framework in Singapore today would be stirred.
In 2010, then-Member of Parliament Irene Ng called for a "Singaporean" category, noting that besides Chinese, Malay, Indian and Eurasian, citizens were classified under many other races in their national registration identity cards (NRICs).
A Singaporean category would show "we share common values and lifestyles and have become more race-blind", she told the House.
Responding, then-Second Minister for Home Affairs K Shanmugam said that while the Singaporean identity had to be made stronger than individual ethnic identities, "that ideal is not going to be achieved by us ignoring our ethnic diversity, nor would our ethnic diversity go away because we do not reflect it in our NRICs".
In April 2015, prominent businessman Ho Kwon Ping said the CMIO framework should be jettisoned, arguing that it hampers Singapore's ability to deal with an increasingly vocal and diverse society.
Cabinet Minister Ng Chee Meng also spoke about the topic several months later. Speaking at a panel discussion in January last year, Mr Ng said he would be very careful about moving away from principles that have served the country well.
His Cabinet colleague Ong Ye Kung has also weighed in. Singapore was "far from ready" to do away with the CMIO model and "just be Singaporean", Mr Ong said in September last year at a post-National Day Rally dialogue with youth in his Sembawang constituency.
WHAT 'OTHERS' SAY
For some of those under the "Others" category whom TODAY spoke to, modifying or even doing away with the framework could go some way to reinforcing a greater sense of identity and belonging, especially as the group grows and becomes more diverse.
Eurasian Graham Ong-Webb, 42, described the category as "very confining", and felt that Eurasians should have a category of their own. "We've all been very used to the CMIO model all this while, but ... it doesn't mean that we should carry on using it if there's going to be a model of better fit … in line with the changing times," said Dr Ong-Webb, the Eurasian Association's chairperson for education. Nevertheless, he reiterated, many in the Eurasian community see themselves as "Singaporeans". He said: "All ethnic groups have a stake in Singapore."
Fellow Eurasian Nicole Kessler, 32, likened the "Others" label to having one's identity taken away. The legal secretary said the Eurasian community, which has been around for a long time, was "a part of Singapore" and she wants more to become aware of its culture and food. Still, Ms Kessler reiterated: "Singapore is my home … It's more (about) being a Singaporean."
Given the country's cultural and racial diversity, some noted that the "Others" categorisation has not prevented them from immersing themselves in another culture.
Singaporean Jade Amira, born to Palestinian parents, identifies more with the Malay race, as she is well-acquainted with its customs. "Most of my friends and neighbours are Malays … I spend a lot of time with them, I understand a lot about their culture," said the 22-year-old undergraduate.
Mr Michael Williams, born to a Chinese-Singaporean mother and New Zealander father, identifies more with the Chinese race. Moving to Singapore from New Zealand when he was just two, he took up Chinese as his mother tongue at kindergarten and has an excellent grasp of the language. The Singapore permanent resident had, on many occasions in secondary school, bagged the Bilingual Award and was even asked by his teacher to tutor peers who were weaker at the language.
"I identify as a Chinese, I feel like a Chinese, I don't see why I shouldn't be a Chinese," he said.
For now, Singapore's key policies still hinge on the deployment of the CMIO model. Removing it will not make Singapore "post-racial", since racial and cultural identities remain important to most Singaporeans, said Singapore Management University law lecturer Eugene Tan. But the CMIO model must not detract Singaporeans from the common Singaporean identity and their civic loyalty as citizens, he said.
Assoc Prof Tan felt that as Singapore grows as a nation, the importance of the CMIO system in the public sphere should decline gradually. "Every Singaporean has multiple identities (such) that no classification can ever capture every nuance," he said. "Recognising the multiple identities as an integral part of being Singaporean is vital for ethnic relations."