Developers no longer allowed to reissue option to purchase to buyers
SINGAPORE — Private property sellers will no longer be able to solely extend the period of time for a prospective buyer's option to purchase (OTP) a residential unit, a circular by the Urban Redevelopment Authority (URA) said on Monday (Sept 28).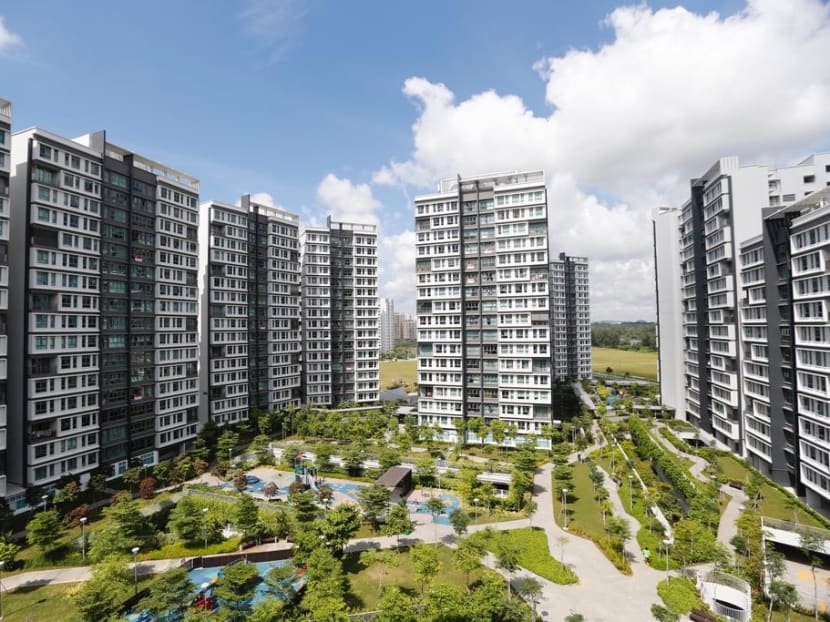 Developers will no longer be able to extend the period of a buyer's option to purchase without URA's approval
For a small fee, buyers had been given extra time by developers to round up cash for a purchase
Analysts said that this move will have a cooling effect on the property market
SINGAPORE — Private property sellers will no longer be able to solely extend the period of time for a prospective buyer's option to purchase (OTP) a residential unit, a circular by the Urban Redevelopment Authority (URA) said on Monday (Sept 28).
An OTP is usually a three-week period when a buyer books his right to purchase a property from a developer in return for a cash payment, which is up to a hefty 5 per cent of the purchase price in the case of newly launched private apartments. The buyer may forfeit 25 per cent of the booking fee if he does not exercise the right to buy.
However, some sellers have been reissuing OTPs to buyers under their own schemes, which effectively give prospective buyers more time to sell their existing property to pony up the funds needed to proceed with the purchase.
Buyers have to pay significant property stamp duties two weeks after the OTP exercise date, on top of other down-payments needed to purchase the new property.
So some buyers would rather pay developers a small fee — S$300 or so — under these developer-run schemes to reissue an OTP, which can then last for anything up to a year, instead of weeks.
Analysts also point out that some opportunistic buyers may have been using these OTP extension schemes to renegotiate for a discounted price, or back out entirely, when they see that overall property prices may have fallen during the extended OTP period.
The new rules, effective immediately, mean that such moves to reissue an OTP to a buyer will no longer be possible, and any extension must be approved by the URA's Controller of Housing and only if both buyers and sellers agree.
WHY IT MATTERS
URA said that the three-week validity period for the OTP is meant to encourage home buyers to be prudent in their purchases. This is because they have to consider the risk of fee forfeiture before they commit to buying property.
In general, buyers should commit to purchasing property only when they are ready to exercise the OTP within the validity period, having secured the finances needed.
But if OTPs can simply be reissued, it lengthens the option period significantly and defeats the purpose of having it.
Analysts said that URA's new rules will have a cooling effect on the property market.
Capping OTP periods to three weeks will likely affect buyers who may need to take more than three weeks to sell their homes, such as those hoping to sell off their Housing and Development Board (HDB) homes to upgrade to private property.
KEY CHANGES
The URA circular sets out new conditions in the sales licences for housing developers, which will kick in immediately.
Among other changes, the authority is effectively barring any upfront OTP agreements or arrangements between buyers and sellers to reissue OTPs.
Besides that, developers cannot reissue a new OTP to a buyer who had a previous OTP for the same unit that expired less than 12 months ago. Developers have to inform buyers of this new rule.
The latest changes do not mean that OTP validity extensions are impossible. URA's Controller of Housing is prepared to extend the validity of the OTP by up to 12 weeks from the expiry date (up from eight weeks previously), provided both sides agree to it.
Home buyers or developers will have to provide their reasons for requiring more time to exercise their option.
URA said: "While the current validity period in the standard OTP is generally sufficient for most purchasers to exercise the OTP, the Controller recognises that there may be some purchasers who require more time to finalise the necessary arrangements before exercising the OTP."
This will remove the previous ability for developers to grant OTP extensions under their own conditions, such as charging buyers an administrative fee.
WHAT PEOPLE ARE SAYING
URA also said: "The need for greater financial discipline in making property purchase decisions is especially pertinent given the current economic situation, where workers are facing uncertainties in the labour market."
The Real Estate Developers' Association of Singapore (Redas) said that it noted the Government's latest move, but was "heartened" by the flexibility to extend the OTP's validity period if buyers and sellers agree. 
"With strict Total Debt Servicing Ratio in place, we understand that most buyers do exercise financial prudence for property purchase before they take up the OTP and buy only within their means," Redas added.
The Total Debt Servicing Ratio puts a limit on the sum that buyers can borrow for a housing loan. The monthly repayment for all debts including credit card debts and car and housing loans that the borrowers have must not exceed 60 per cent of their monthly income. 
Mr Lee Sze Teck, head of research at property agency Huttons Asia, believes that upgraders will now "try to sell off their existing HDB flat so that they do not have to stump up the Additional Buyer's Stamp Duty upfront".
The stamp duty has to be paid by homeowners who buy their second and more properties. For Singaporeans, the duty is at 12 per cent of the property price.
Mr Lee said: "Effectively now, the HDB upgrader has to come up with almost 40 per cent cash and Central Provident Fund (monies) within three weeks if they want to buy a private residential unit."
Ms Christine Li, head of research in Singapore and Southeast Asia at property agency Cushman & Wakefield, said that the reissuance of OTPs "may have created a false impression of market activities".
This may in turn mislead genuine buyers and encourage them to quickly enter a purchase, and creates "a vicious circle", she said.
Mr Ong Kah Seng, an independent property analyst, said: "Conundrums with developers could occur when buyers enter a deal and are prepared to flip-flop on their decision at any time… By refraining developers from reissuing OTPs, the authorities are also painstakingly 'helping developers' in such tough times (by) cultivating only bona fide buyers."
WHAT TO WATCH OUT FOR
The move could impact the HDB rental and resale market, since this group of buyers is likely to rent while they wait to collect the keys of their new private apartments.
Looking at the big picture, Singapore has entered a period of historic economic uncertainty due to the Covid-19 pandemic, surpassing those in contractionary years following past global crises, analysts said.
Despite this, the private housing market has, of late, surged to recent highs. Some have theorised that this could be due to low interest rates, which encourage buyers to borrow more to finance their future homes.
These trends suggest a level of financial imprudence among buyers, since more retrenchments and higher unemployment are expected in the months ahead.