With directives lifted, Grab may bump up fares after Phase 3 reopening of economy: Analysts
SINGAPORE — Ride-hailing Grab is now free to adjust its fares after its anti-competition sanctions were lifted on Friday (Nov 20), but transport analysts told TODAY that it is unlikely to increase fares as long as consumer demand remains suppressed by the Covid-19 pandemic.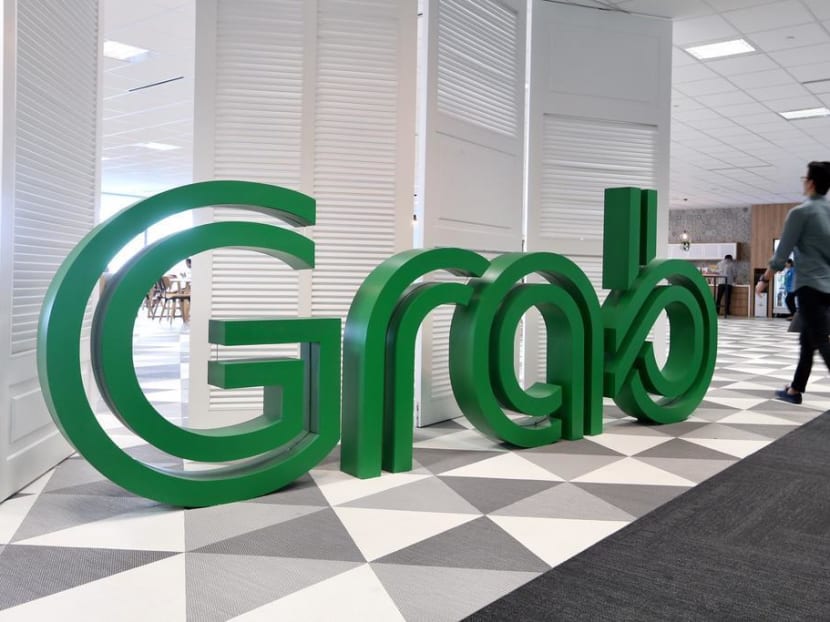 Grab is unlikely to increase its fares as long as Covid-19 continues to alter the way people work and play, analysts said
The ride-hailing giant may choose to do so after Phase Three of Singapore's economic reopening by making changes to its surge pricing algorithm, they added
The ride-hailing industry may, however, enter a "price discovery" phase as Grab is still a "price setter" as the biggest player, one analyst said
SINGAPORE — Ride-hailing Grab is now free to adjust its fares after its anti-competition sanctions were lifted on Friday (Nov 20), but transport analysts told TODAY that it is unlikely to increase fares as long as consumer demand remains suppressed by the Covid-19 pandemic.
The analysts are, however, more certain that Grab may choose to do so when social activities kick up another notch with Phase Three of Singapore's reopening after a partial lockdown earlier this year.
It could do so possibly by making changes to its surge pricing algorithm, which has been frozen in the form it was before Grab merged with Uber in 2018, they added.
As for the move by the Competition and Consumer Commission of Singapore (CCCS) move to lift its directives for Grab, the experts agreed with the change, arguing that there is now sufficient competition with the entry of Gojek.
They also believe that the competition watchdog will continue to monitor Grab and be ready to take action should anti-competitive behaviour arise.
The Government's new regulatory framework for the point-to-point transport sector, introduced on Oct 30, will ensure that ride-hailing fares are transparent and clearly communicated to commuters.
On Friday, CCCS announced with immediate effect that it would lift its directives imposed six months after Grab's merger with Uber in 2018, which had resulted in Grab holding an 80 per cent market share.
After the decision, Grab said that it would be "prudent" with its pricing structure and policies.
For the time being, the only change it would make to its fares is a 30-cent "platform fee" for its ride-hailing services. This will be rolled out in the next few months, the firm said.
Grab also said that it was committed to maintaining its present pricing structure and policies for at least the next six months, given the Covid-19 situation.
Associate Professor Lawrence Loh, director of the Centre for Governance, Institutions and Organisations at the National University of Singapore (NUS) Business School, said on Friday that the move implies a "reboot" in the ride-hailing industry's pricing strategies now that the biggest player, Grab, gets to take part in an "open competition".
"Grab was bound by limitations of its previous algorithm. Its hands are tied, and Gojek can do what it wants. Now, as the key player, Grab can be more responsive to Gojek's strategy. We just have to watch and see," he said.
And it will be one to watch as Grab, he said, is still a "price setter" for the industry. "Whatever changes to its algorithm, the significant player will take the lead."
However, an effect will not be felt in the near term, Assoc Prof Loh added, because "the current market is not quite the real market" since many employees are still working from home and social functions are still limited in scale.
One of CCCS' findings in 2018 was that Grab's effective fares increased between 10 per cent and 15 per cent after its merger with Uber, which was its closest competitor.
As for whether such levels might return, Assoc Prof Loh said that it is unlikely, citing a study he had conducted last year, which found that ride-hailing commuters here paid 11 per cent less on average for their rides following the entry of players such as Gojek.
"Grab does not have a blank cheque going forward to raise prices," he said.
"I don't think Grab will do too much because there are viable players out there… With the convergence between taxi and ride-hailing (in light of the new licensing framework), it is going to be very competitive.
"One indicator is that the food delivery business for Grab is now bigger than its ride-hailing business."
Assistant Professor Terence Fan, a transport specialist with the Singapore Management University, said he trusts that CCCS will continue to monitor the behaviour of Grab beyond six months down the road and take action should there be evidence that it is engaging in anti-competitive practices.
It was clear from the past two years that Grab has other ways of raising revenues, he said, such as limiting lower-priced alternatives at peak hours, as well as the number of promotion codes available, despite CCCS' directives.
Transport economist Walter Theseira also said that Grab is unlikely to do anything too drastic lest it "fails the market test" and is forced to walk back on its new pricing policies and face the possibility of losing market share.
It would likely raise its prices only to a level that the market could bear, and it would be a price discovery exercise that its competitors would also likely cash in on, the associate professor with the Singapore University of Social Sciences said.
Adjustments to its algorithm may include inflating the prices of rides with destinations that are associated with lower passenger pick-up rates, Assoc Prof Theseira said, suggesting that it is an "obvious problem" affecting the limited pool of drivers from being utilised in the most efficient way.
He noted that the taxi fare formula is already accounting for this in some way by charging extra for pick-ups from various locations such as Changi Airport and Marina Bay Sands at certain times of the day.
Stressing that algorithm pricing is, in essence, a way for ride-hailing companies to increase drivers' earnings and improve passenger-driver matches, he said that firms have to answer to whether their move to raise prices is for "extracting more value" out of its platform that was already there.
To this end, "we don't know (how the market would respond yet), but there are a lot of opportunities out there for companies like Grab, Gojek and Tada to consider," he said.
Associate Professor Nitin Pangarkar from the NUS Business School said that Covid-19 and its implications for how Singaporeans work and travel could have lasting effects, and would impact Grab's strategies much more than the lifting of the directives.
If demand remains low, some drivers might drop out as their income levels may not be enough to sustain themselves, which would in turn alter the demand-supply balance, he said.
He also believes that as transport is not as central to Grab's strategy now, it is probably looking into other areas such as food delivery and e-payments for growth in revenue and profits.
Weighing in on CCCS' announcement, the National Private Hire Vehicles Association said that it looked forward to working with Grab on drivers' welfare and income sustainability.
"Ultimately, our concern is that drivers' income has to be fair and any fare adjustment or commission fees levied should be reasonable and can better the livelihoods of drivers."
Ms Yeo Wan Ling, a director at the National Trades Union Congress, said that the labour movement looked forward to supporting the association in its discussions with Grab.
"In the long run, we want to ensure that our drivers' livelihoods are not unfavourably affected by fare adjustments or changes," Ms Yeo said.