Repeal of section 377A will end 'online vitriol and abuse' against LGBTQ community, says DJ who filed legal challenge
SINGAPORE — The disc jockey who filed a fresh constitutional challenge against section 377A of the Penal Code — which criminalises sex between two men — told TODAY he was spurred to do so by India's recent ruling and comments by veteran diplomat Tommy Koh.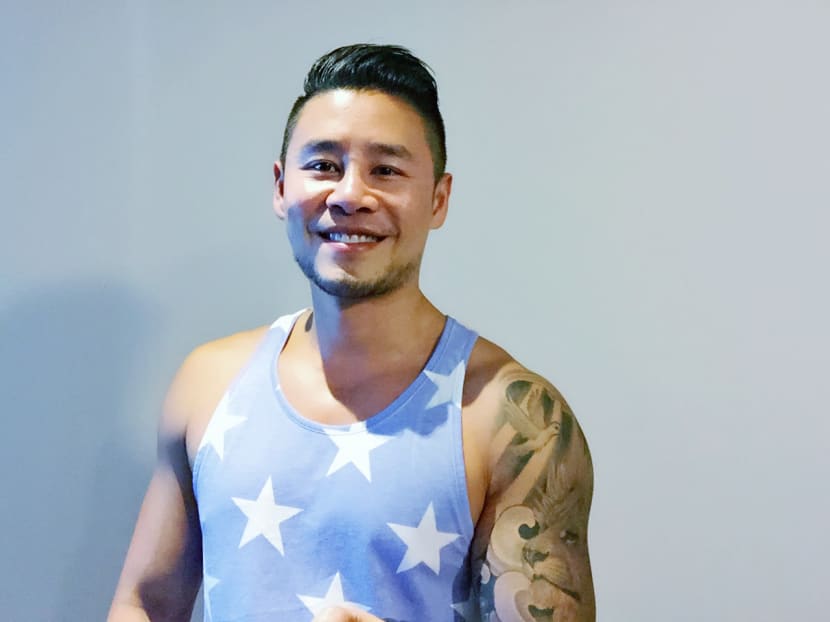 SINGAPORE — The disc jockey who filed a fresh constitutional challenge against section 377A of the Penal Code — which criminalises sex between two men — told TODAY he was spurred to do so by India's recent ruling and comments by veteran diplomat and international lawyer Tommy Koh.
Responding to TODAY's queries on Wednesday (Sept 12), Mr Johnson Ong said via email that he believes repealing the section would put an end to the "online assaults, vitriol and abuse" against the lesbian, gay, bisexual, transgender and queer (LGBTQ) community.
The 43-year-old, who also goes by his stage name DJ Big Kid, mounted the latest court challenge against section 377A on Monday, when his lawyers submitted his papers to the High Court.
In the court documents seen by TODAY, the Attorney-General is listed as the defendant in the case.
Mr Ong said he was "energised" by the news of India's Supreme Court striking down section 377 of its Penal Code, which criminalises gay sex. He also decided to "take up" Prof Koh's challenge of getting the gay community in Singapore to mount another constitutional challenge.
On Friday, Prof Koh commented on a Facebook post by National University of Singapore law dean Simon Chesterman, who shared The New York Times' report on the news in India. Prof Koh wrote: "I would encourage our gay community to bring a class action to challenge the constitutionality of Section 377A."
Reminded by another Facebook user that a previous challenge four years ago was struck down by the highest court of the land, he said: "Try again."
Represented by Mr Eugene Thuraisingam and Mr Suang Wijaya as his lawyers, Mr Ong's case will highlight the concept of human dignity, which was not argued in a previous challenge filed four years ago. They will also adduce expert opinion, which was also not led in the 2014 case that was struck down.
Said Mr Ong: "I feel the current sentiment is that we have for decades silently suffered through enough discrimination at our workplaces, in our communities and within our own families, and not so recently, by conservatives, and religious organisations."
While he expects "public backlash even to my own personal detriment" following his move to file the legal challenge, he reiterated that he is unperturbed and "ready for it".
Mr Ong's filling comes four years after a previous constitutional challenge was struck down by the apex court. On Wednesday, he told TODAY he was "hopeful", and felt that he stood a good chance this time round.
The case will be heard at a pre-trial conference on Sept 25.
MR ONG'S CHALLENGE
Section 377A "violates human dignity": Mr Ong's lawyers will argue that sexual orientation "is unchangeable or suppressible at unacceptable personal cost".

They will adduce expert evidence which includes proof that same-gender sexual orientation (including identity, behaviour, and attraction) and variations in gender identity and gender expression are "a part of the normal spectrum of human diversity and do not constitute a mental disorder".

If established that sexual orientation is unchangeable or suppressible, they will argue that the criminalising of consensual sex is a violation of human dignity and breaches Article 9(1) of the Constitution, which states: "No one shall be deprived of life and personal liberty save in accordance with law".

The lawyers will also argue that there have been many changes and legal developments around the world since the October 2014 challenge was struck down.
TIMELINE OF GLOBAL CHANGES
June 26, 2015: Same-sex marriage legalised in the United States

Aug 10, 2016: Belize's supreme court struck down law that criminalises sex between members of the same sex

March 24, 2017: Taiwan's constitutional court ruled that the constitutional right of equality mandated legal recognition of same-sex marriages

July 4, 2018: Hong Kong's top court ruled that the immigration department's refusal to grant dependency visas to same-sex couples was unlawful

Sept 6, 2018: India's supreme court struck down section 377 of its penal code, which criminalises gay sex
HISTORY OF SECTION 377A CHALLENGES IN SINGAPORE
Sept 24, 2010: First challenge mounted by Mr Tan Eng Hong, who was was caught having oral sex with another consenting male in a locked cubicle in a public toilet. The case was thrown out a year later by the courts, but was later reheard, and dismissed.

Nov 30, 2012: Second challenge mounted by Mr Lim Meng Suang and Mr Kenneth Chee, a gay couple of 15 years. It was dismissed by the High Court.

Oct 28, 2014: Ruling against Mr Tan, Mr Lim and Mr Chee's appeal against the High Court's decision, the apex court upheld the law criminalising sex between men. Judge of Appeal Andrew Phang, who heard the cases together with Justices Belinda Ang and Woo Bih Li, ruled that the guarantee of equal protection under the law as enshrined in Article 12 of the Singapore Constitution touched only on issues relating to religion, race, place of birth and descent, not gender, sex and sexual orientation.
Correction: An earlier version of this story wrongly reported that China recognised same-sex marriages in March 2017. It should be Taiwan. We apologise for the error.
Sign up for TODAY's WhatsApp service. Click here: