Maid suspected of Bedok double murder arrested in Indonesia: Report
SINGAPORE — Indonesian authorities have arrested the domestic helper suspected of murder in the Bedok Reservoir double murder case.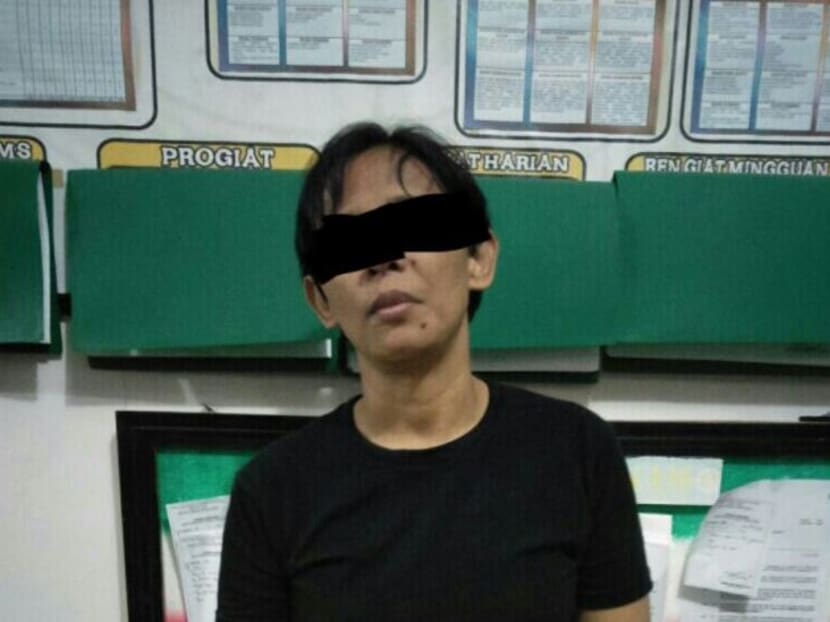 SINGAPORE — The Indonesian authorities have arrested the domestic helper suspected of murdering her two elderly employers in their Bedok Reservoir flat last week, Indonesian media reported.
Indonesian national Khasanah, 40,  was arrested at Hotel Kuala Tungkal in the West Tanjung Jabung regency, Tribrata News, a local news outlet, reported on Wednesday (June 28). The regency is part of Jambi province in central Sumatra.
The arrest came after a tip-off from a member of the public who had overheard Khasanah saying that she wanted to "repent and stay in a religious school", Tribrata News said.
West Tanjung Jabung police linked the tip-off to online reports about an Indonesian domestic helper  who had allegedly killed her two employers in Singapore and fled for Indonesia via Batam.
Following her arrest, Khasanah reportedly confessed to the double murder in Singapore.
The police also seized several items from the hotel room where she was arrested, including two iPhones, a laptop, cash of different currencies, a jade bracelet and a gold necklace.
An Indonesian police officer confirmed with Tribrata News that the Indonesian police would coordinate with Jambi police and Singaporean authorities on the case.
In Singapore, the police told TODAY they were confirming the details of the arrest with their Indonesian counterparts.
The suspect is currently held at the Tanjab Barat police station.
(Cash of different currencies seized from the suspect. Photo: Tribrata News)
On June 21, the bodies of the couple, Chia Ngim Fong and his wife Chin Sek Fah, were discovered at their Bedok Reservoir Road home after Singapore police received a call for help.
The 78-year-old woman apparently had no visible injuries on her. Her husband, 79, had neck injuries and was found with bloodstains on his shirt.
According to earlier reports, the police were seen rummaging through the contents of a rubbish chute at the foot of the block and taking three knives away in a plastic bag.
The suspect had reportedly worked for the couple as a maid for less than a month.
After their deaths, Khasanah was believed to have taken a ferry at HarbourFront Centre in Singapore, having bought a ticket for the first available boat out to Batam.