Drama-free, 'quiet' SEA Games helped athletics team stay focused, deliver historic medal haul
SINGAPORE — Singapore's athletics team have just had their best showing at the Southeast Asian (SEA) Games in almost 30 years, and many athletes say this was mainly thanks to the fact that the fraternity, which has previously been mired by infighting and politicking, was less distracted by drama this time around.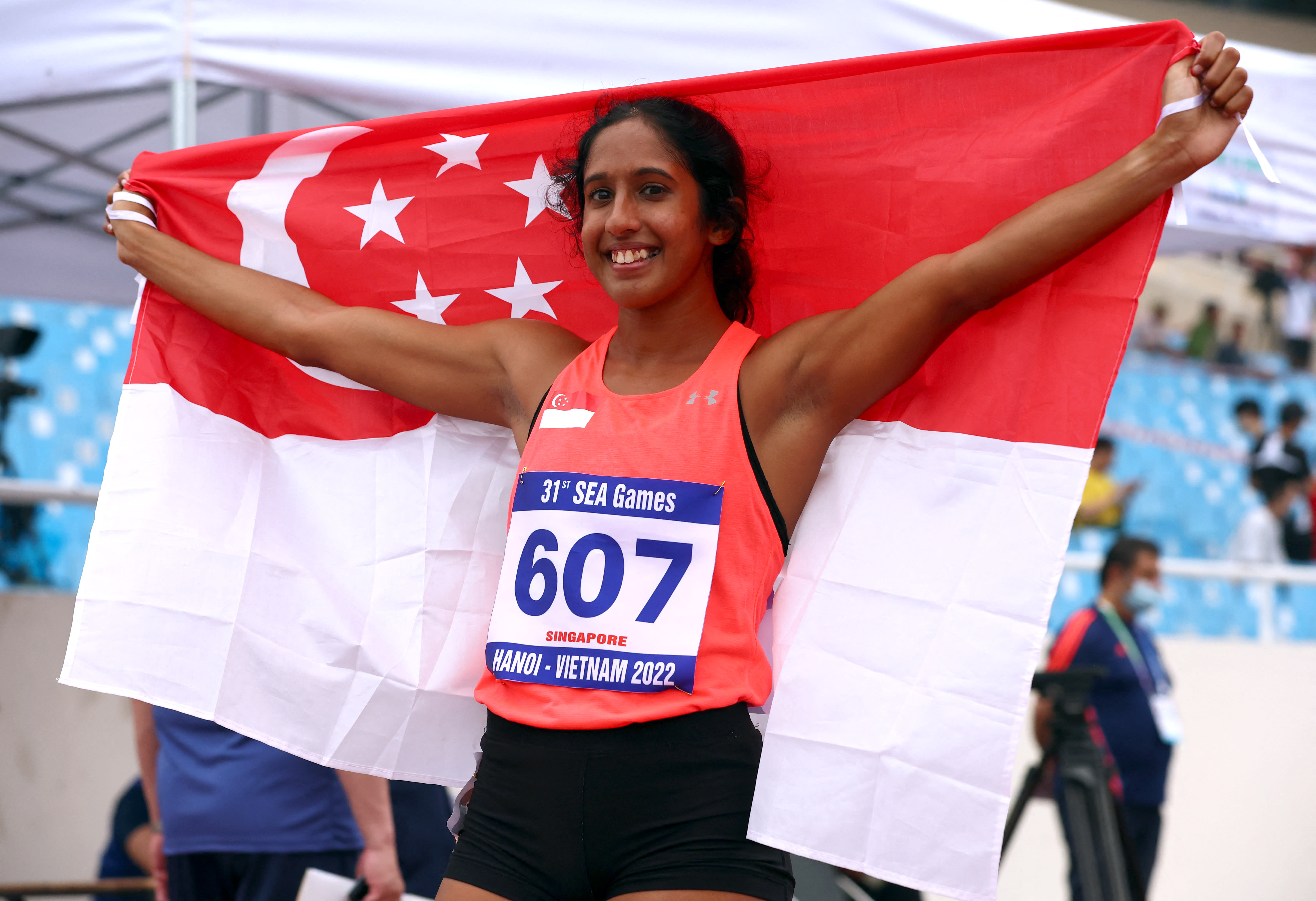 After a run of bad press, infighting and politicking, Singapore's athletics team gave its best performance at the SEA Games since 1993
Athletes said with no drama to distract them, they were able to better focus on the games
The Singapore Athletics president said that no effort was spared in the last two years in ensuring the athletes performed at their best
The real test will be in whether the team can maintain or improve on its performance in the next SEA Games, said one observer 
SINGAPORE — Singapore's athletics team have just had their best showing at the Southeast Asian (SEA) Games in almost 30 years, and many athletes say this was mainly thanks to the fact that the fraternity, which has previously been mired by infighting and politicking, was less distracted by drama this time around.
The Singapore team delivered 11 medals at the Games that were held in Hanoi, Vietnam earlier this month — one gold, three silvers and seven bronzes — the biggest haul since the 1993 instalment of the SEA Games, when the athletics team brought in 12 medals. 
This latest performance far outstripped the three bronze medals that the athletics contingent brought home during the last SEA Games in 2019, which led to heavy criticism of the athletics fraternity. 
National sprinter Shanti Pereira, who won the athletics team's only gold medal while setting a new national record in the 200m, said that when the hectic six-day athletics schedule was over, she and her teammates noticed one thing: That this had been a relatively "quiet" competition, absent any drama and politicking. 
"None of us (athletes) actually realised it until the end of the games, that oh yeah, there hasn't been much happening, which is a good thing because it means we can go into the games and focus on the performance," the 25-year-old said. 
Previous editions of the SEA Games have not been as smooth-sailing. 
In 2017, during the SEA Games held in Kuala Lumpur, Singapore Athletics (SA) hit the headlines for all the wrong reasons. 
Internal squabbles within SA descended into a failed attempt by the national sports association (NSA) to hold a snap election to re-elect its management committee. 
A dispute between SA's former technical director Volker Hermann and Margaret Oh, former coach of Pereira, over the location of a training camp saw SA threatening to boot the 2015 SEA Games 200m champion out of its women's 4x100m relay team. 
Infighting within the fraternity continued in 2019, with national marathoner Soh Rui Yong filing a defamation writ against SA's former executive director Syed Abdul Malik Aljunied over allegedly defamatory comments that Mr Malik had posted on his Facebook page then. 
During these few years, the performance of Singapore's athletics team at the SEA Games dipped. While it managed to clinch nine medals (three golds, three silvers, and three bronzes) in the 2015 Games held in Singapore, it attained eight medals (two golds, two silvers and four bronzes) in 2017, and the tally fell further to the three bronze medals in 2019. 
Athletes and observers told TODAY that things changed when the new SA leadership took over the helm in September 2020. 
Speaking to TODAY, SA president Lien Choong Luen said that when he took over, he made sure to repair any strained relationships with various stakeholders such as Sport Singapore, sponsors and the athletes themselves. 
"We were taking a tally when we took over and there were probably... in the overall athletics community, more than 10 outstanding disciplinary and legal cases, not all involving SA, but involving athletics."
Preferring not to name any specific cases, he said that his team's approach was to first de-escalate the conflicts. 
"De-escalation means not chasing (matters) to the nth degree, it means much more effort at talking," he said. "To always take a very principal-based approach, rather than a personal or personality based approach to issues." 
A month after the new SA leadership took over, marathoner Soh withdrew all lawsuits against the national sporting association, after SA withdraw a media statement issued the year before that said the marathoner had breached SA's athletic code of conduct, among other reconciliatory measures. 
However, while SA had nominated Soh for this year's SEA Games, the Singapore National Olympic Council (SNOC) made the final decision to leave him out. 
SNOC had cited Soh's "unbecoming" conduct and behaviour as the reason for his omission. While there was some disquiet among Soh and his supporters, it blew over quickly, with Soh deciding not to appeal against the decision after consultation with Mr Lien. 
LACK OF DRAMA HELPED ATHLETES FOCUS 
National high-jumper Michelle Sng certainly noticed a stark change in terms of the sport not making any negative headlines.  
"You can see that the (lack of) drama really made a difference, especially so at the Games," said Sng, 34, who won silver in the high jump event in Hanoi, adding to her bronze and gold in the previous two Games. 
"It's no secret that during every Games you read something negative about athletics in the news... but we didn't have any of that these Games. Not having to hear about all these (conflicts) going on, it definitely helped."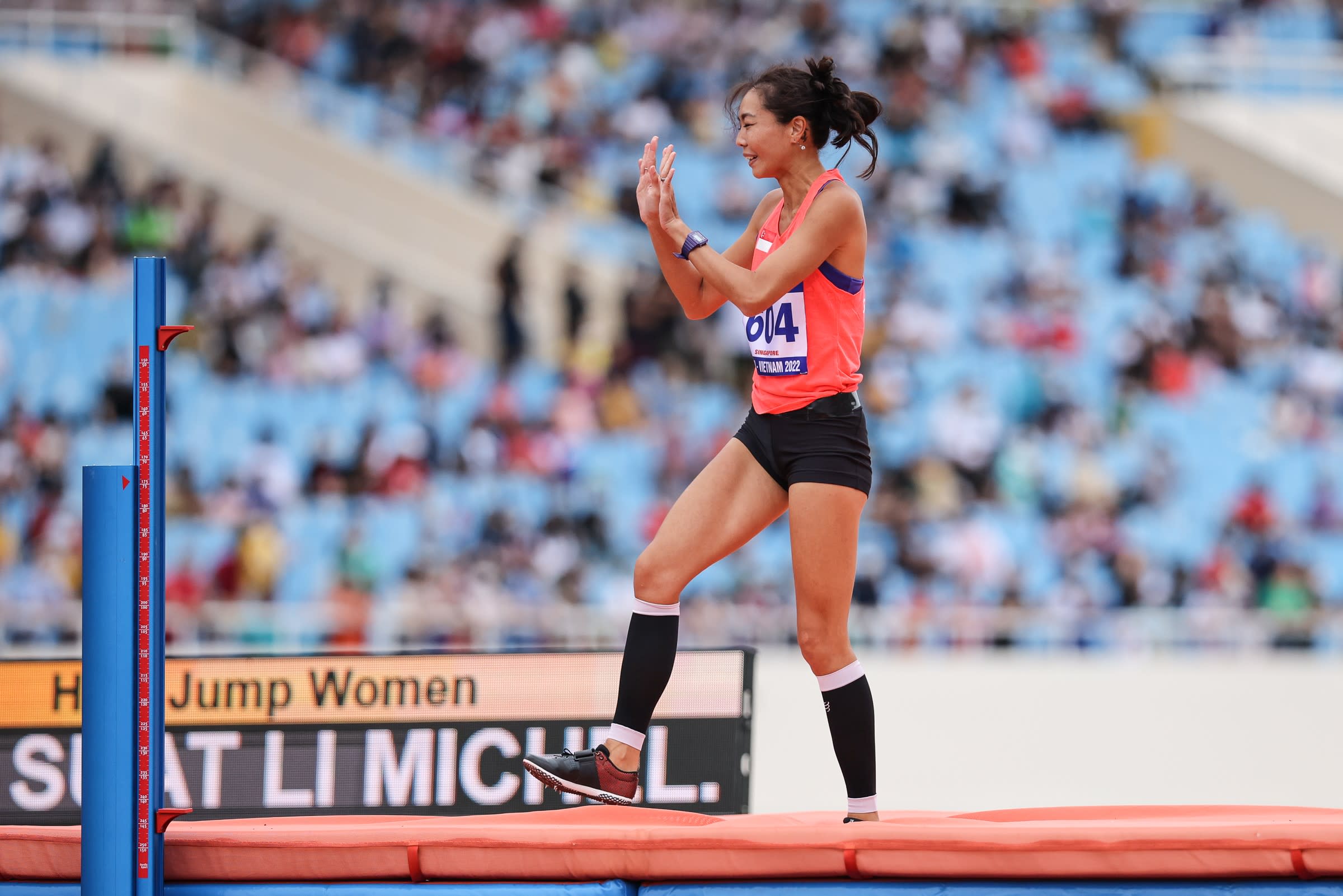 Agreeing, national 400m hurdler and SEA Games debutant Calvin Quek, 26, said that while it was his first time participating in the Games, he has heard a lot about the infighting that had taken place during previous Games. 
"(The lead up to the Games) has been very, very different from what I heard or experienced in the past," said Quek, who took home bronze, Singapore's first medal in the event in over 50 years.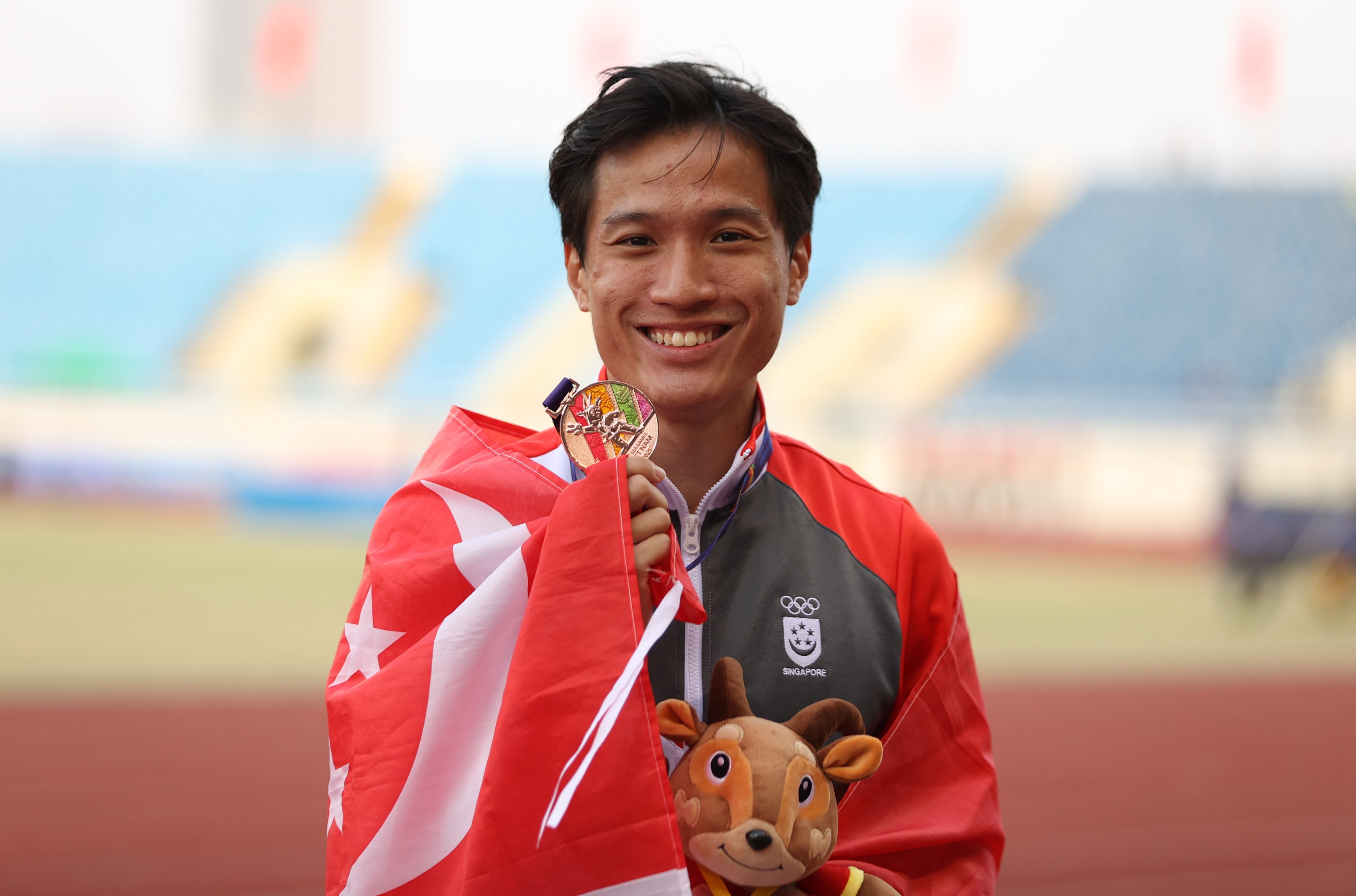 Former national 400m runner Kenneth Khoo, 40, who was captain of the Singapore track and field contingent in the 2015 SEA Games, agreed with the sentiments that the last two years have been "quiet" for the athletics fraternity, which has helped athletes on and off the field.  
"In 2019... there were relay selection disputes, people were writing to the press, people were issuing threats to the coaches," he said. "You are at the SEA Games, trying to focus mentally and do your best, and then you read about this every single day, it really just wears you down." 
He added that such infighting has had a "knock-on effect" of keeping sponsors away from the sport and blocks the pipeline of young talent. 
"If you're a parent and you keep reading about the sport like this... I would maybe (ask my child) to try swimming," he said. "The last two years, things were quiet... it was just magical, and people could focus and the energy could be spent on helping the athletes." 
NO STONE LEFT UNTURNED TO HELP THE ATHLETES   
Key to ensuring the athletes were in optimal shape leading up to the SEA Games was the constant competition schedule, which went on despite group size caps because of the pandemic. 
Mr Lien said Singapore was fortunate that it could still hold competitions, even though some of the circumstances were "awful", with as few as two people per race at the height of the Covid-19 restrictions last year, and no spectators. 
"But the fact is that we are at least still able to do it, that we could still run timed trials, that we still have activities ongoing," he said. "We still had (national) records being broken through all this." 
Indeed, it was during one such local performance trial in October last year that Sng managed to break her six-year high jump national record of 1.84m, by leaping 1.86m. 
National hurdler Ang Chen Xiang was also able to break his national 110m hurdles record back in January at the Singapore Athletics National Championships, shaving 0.19s off the previous record and running 13.97s. The 27-year-old then went on to run another national record of 13.94s at the SEA Games to take home the silver medal.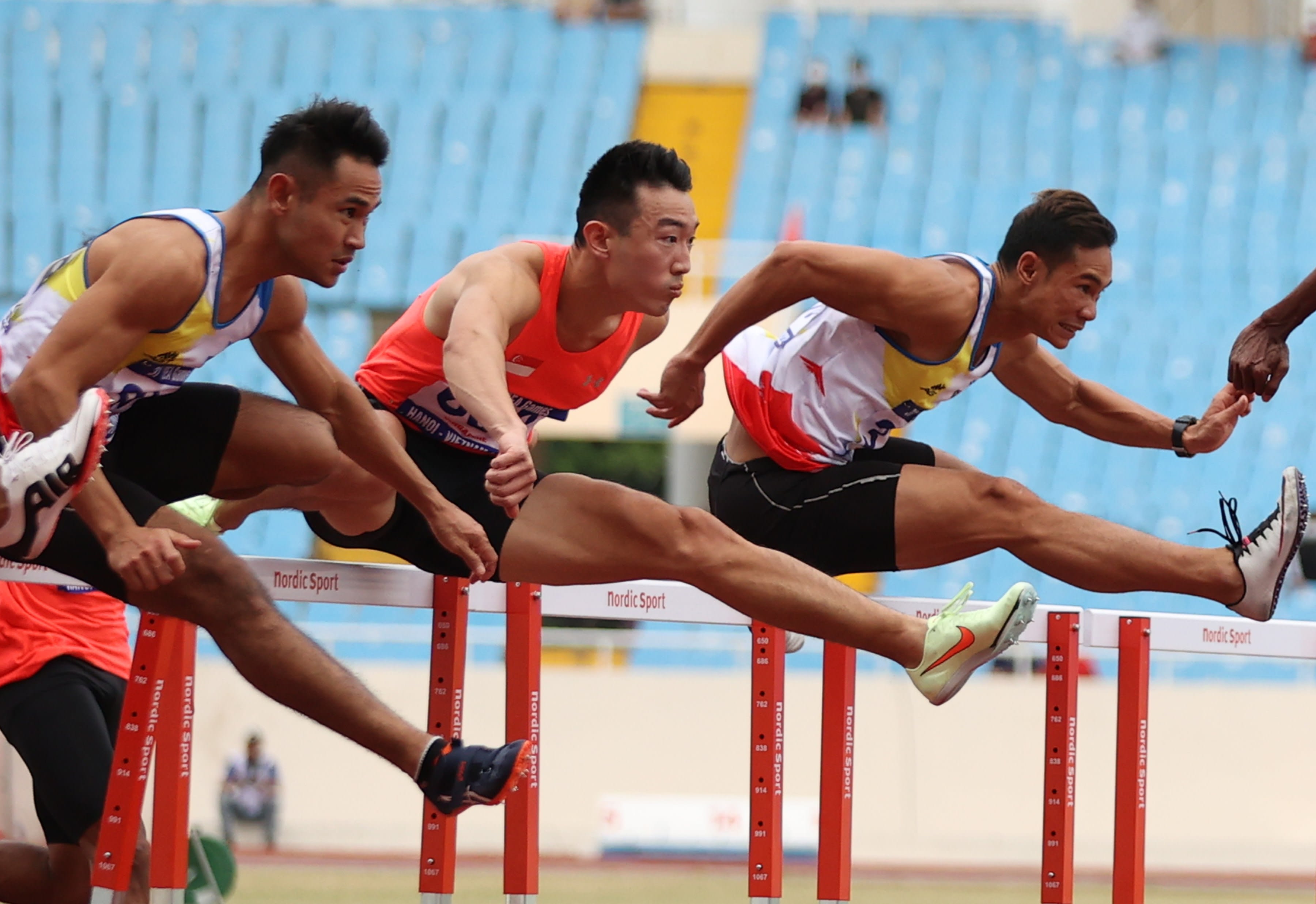 Ang attributed his stellar performance to SA's willingness over the last two years to send athletes overseas to compete. 
"SA has always been supportive in my competition plans, and this year's competition lead-up — World Indoor Championships, Malaysia Open, Brisbane Classic — to the SEA Games gave me the opportunity to sharpen my execution in preparation for the Games," he said. 
Agreeing, Quek said that overseas races are crucial as the standards are higher abroad. 
Mr Lien added that SA also paid closer attention to the details. For example, it upgraded the attire of race officials so that they could stay cool while officiating in the hot sun, and ensured that they had higher quality meals. 
Athletes also mentioned that they were asked what time in the day they would prefer their races to be, so that they could run in ideal weather conditions. 
"It's really about performance improvements in the hundreths of a second… Improvements in small ways," Mr Lien said. 
POSITIVE START, BUT REAL TEST LIES IN THE YEARS AHEAD 
More work lies ahead should Singapore's athletics team want to build on their triumphs in Hanoi. His sights are set on the 2029 SEA Games, which would be again held in Singapore. 
Mr Lien said that a "programmatic approach" of identifying talent at schools will be the key to ensuring strong performances seven years from now. 
"The question is, how do we get a much bigger funnel and improve these opportunities for teachers to pull the kid in and have the chance for the kid to compete?" he said. 
Closer on the horizon, however, is the prospect that Singapore could be hosting the 2025 World Athletics Championships. 
Sng said that should the bid come to pass, that it would be a clear signal to young athletes to "look beyond the region" and dream of competing beyond the National School Games, for example. 
She added that winning the bid would lead to a "paramount change" in seeing athletics as a spectator sport, which it is not quite yet in Singapore. 
And as the buzz around the recent SEA Games showing begins to wear off, former national athlete Khoo warned that it is still too early to tell if athletics is on the right track to success. 
"I felt that (the 2015 SEA Games) was very optimistic for us when we hosted, but somehow it wasn't the launchpad that we thought it would be," he said. "The true test is whether we can still maintain our performances for the 2023 SEA Games (in Cambodia). 
"If we can still hover around this standard or even take it one step further, then maybe we have stumbled upon something special."