E-bike rider fined S$4,000 for headbutting boy, 15, along footpath in Ang Mo Kio
SINGAPORE — A 52-year-old man was on Thursday (Feb 17) fined S$4,000 for headbutting a 15-year-old boy several times in Ang Mo Kio.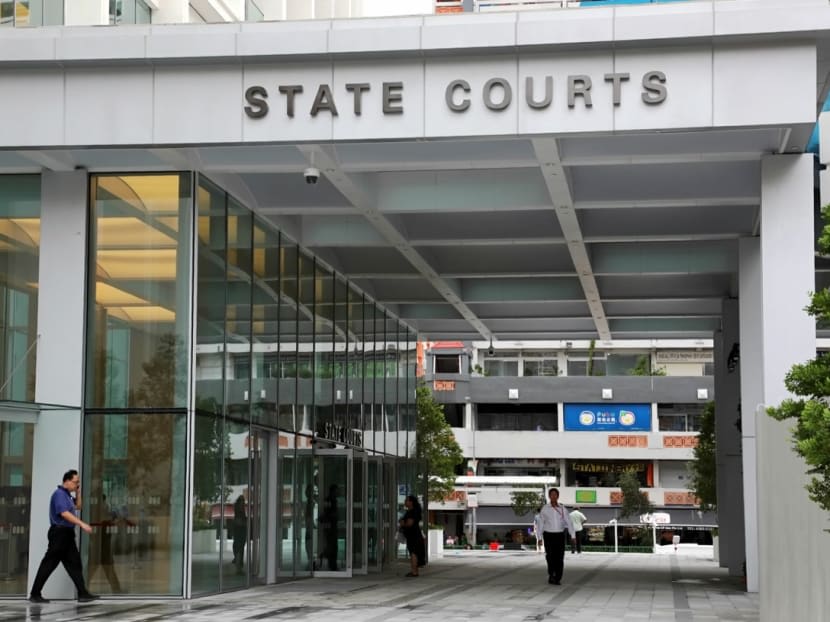 SINGAPORE — A 52-year-old man was on Thursday (Feb 17) fined S$4,000 for headbutting a 15-year-old boy several times in Ang Mo Kio.
Lim Kok Chong, who worked as a food-delivery rider with technology company Grab, pleaded guilty last month to one charge of voluntarily causing hurt to the victim.
The boy cannot be named because he is a minor protected under the Children and Young Persons Act.
The court earlier heard that the boy was with his friends on a pedestrian footpath near a block of flats along Ang Mo Kio Avenue 10 on Aug 21, 2020.
While on the way to collect a food order, Lim rode his electric bicycle along the footpath towards the group around 11.30pm.
As he neared them, he braked to avoid an accident and told them in Hokkien to move.
The group moved aside and Lim continued cycling before stopping a few metres away. The boy's friends walked towards a coffee shop, while the boy continued heading down the footpath.
Upset with what had happened, Lim followed the boy and pointed his middle finger at him when the boy turned his head.
They argued before Lim headbutted the boy's cheek once.
When the boy asked Lim why he did that, Lim did not reply and instead headbutted the boy several more times.
Police officers later arrived at the scene and observed that the boy's cheek was slightly red. Paramedics were called in to attend to him.
On examination, he was noted to have sustained some swelling and redness where Lim had attacked him. He was given a cold compress to ice his cheek and released into his father's care.
Deputy Public Prosecutor Shenna Tjoa sought a high fine, with the exact amount left to the court.
She argued that the aggravating factors were that Lim hit a vulnerable part of the boy's body and assaulted a teenager unfairly, even though the assault was not premeditated and lasted a short time.
The prosecutor also noted that he was last dealt with by the law in June 2020 — about two months before this incident — for disorderly behaviour and using abusive words against a public servant.
Before that, his last violence-related case was in 2010. He was also convicted of robbery and fighting in public before that.
For voluntarily causing hurt, Lim could have been jailed for up to three years or fined up to S$5,000, or punished with both.