E-scooter footpath ban: Pedestrians cheer move, users say 'black sheep' have won
SINGAPORE — They regard users of personal mobility devices (PMDs) as a menace on pedestrian walkways, and have made loud calls for these to be banned.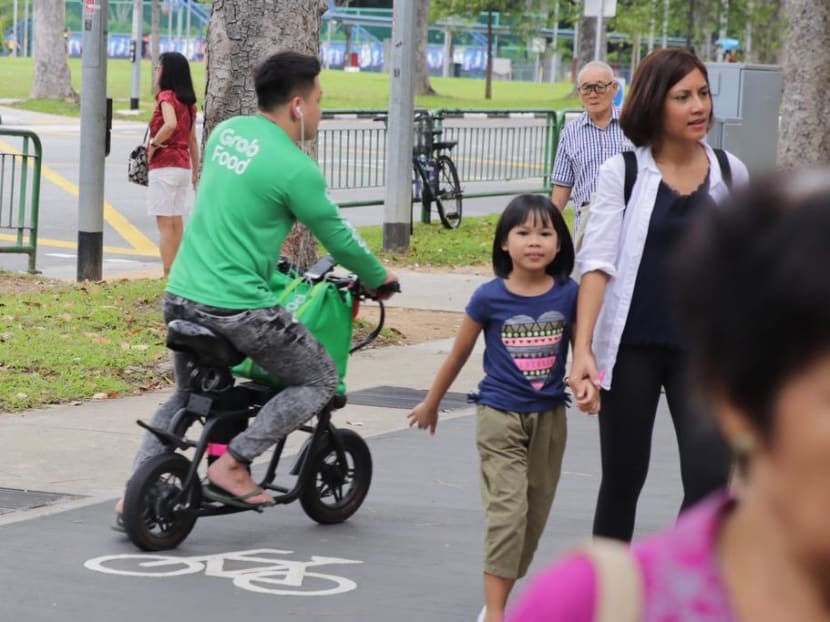 SINGAPORE — They regard users of personal mobility devices (PMDs) as a menace on pedestrian walkways, and have made loud calls for these to be banned.
But while advocates of the ban are rejoicing now that riding of e-scooters on footpaths will not be allowed starting Tuesday (Nov 5), they are wondering whether there will be enough officers to enforce the new regulation.
A 36-week-pregnant woman, who was almost hit by an e-scooter rider earlier this year, said that she is still "a bit fearful". A month ago, she started taking taxis to work in a bid to avoid any accidents with PMDs; she said on Monday that she will continue doing so.
Even with the rule, "I am not sure how many will comply", the 32-year-old said. She declined to be named for fear that she might be targeted by the PMD community.
"These riders, they don't care. They are very reckless and just want to be fast. Many times, they actually play loud music and can't hear oncoming traffic," she added.
BAN HAS TO BE ENFORCED, SAYS FAMILY OF VICTIM
This concern is also shared by relatives of a 65-year-old female cyclist who died in September after a collision with an e-scooter rider in Bedok.
Speaking on behalf of his extended family, the late Ong Bee Eng's 38-year-old nephew, who wished to be known only as Mr Sim, said: "It is not that everyone will just obey. There can be laws, but if nobody obeys, there's nothing you can do."
While lauding Monday's announcement as a "good step", Mr Sim said that he is waiting to hear details of how the ban will be enforced to "make sure this can really put a stop to reckless PMD riding".
"Enforcement will have to play a part, else (the new ban) may not be effective," he reiterated.
His aunt was the first casualty of rash PMD riding. Singapore has seen two other PMD-related deaths thus far, but these involved riders themselves who skidded on footpaths.
Join our Telegram channel to get TODAY's top stories on mobile: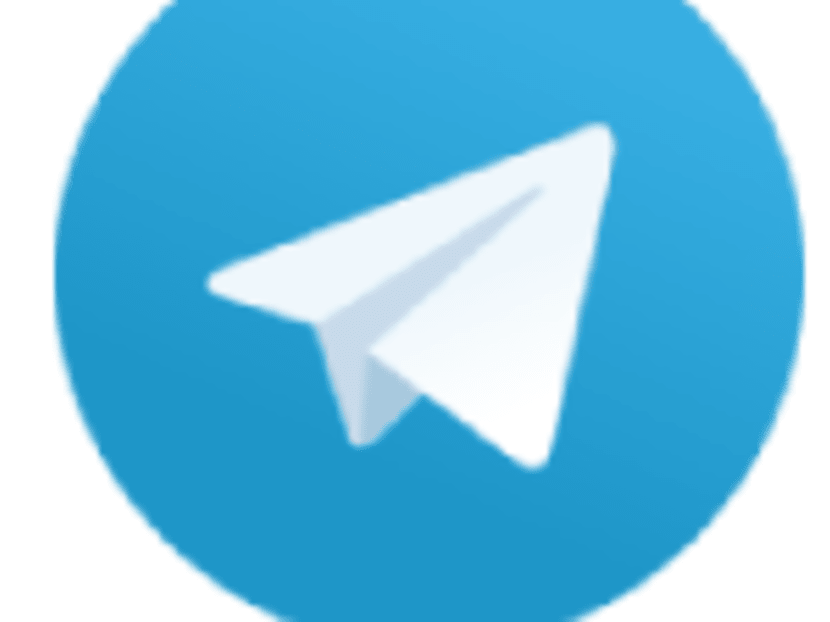 *TODAY's WhatsApp news service will cease from November 30, 2019.
In Parliament on Monday, Member of Parliament Lim Biow Chuan asked the Ministry of Transport whether it plans to increase the number of enforcement teams to actively enforce the rules.
In response, Dr Lam Pin Min, Senior Minister of State for Transport, repeated earlier released information on the Land Transport Authority's (LTA's) commitment to enlarge its enforcement team to about 200 members by the end of the year.
He added that the Government will be working with various constituencies across the island to form "active mobility patrol teams" — made up of community volunteers who cannot carry out enforcement action — to help with education efforts.
On top of that, there will be "blue rangers" — LTA officers who double up as volunteers — going around to educate PMD users riding on footpaths.
PEDESTRIANS CHEER
While there are concerns on enforcement, a majority of the pedestrians who spoke to TODAY welcome the ban, pointing out that order will finally be restored after putting up with the increasingly brazen behaviour of some e-scooter riders in recent years.
Not only will they be more at ease when using footpaths, they said that they will worry significantly less for the more vulnerable members of their families, such as young children or their parents.
Ms Eileen Keh, a mother of a four-year-old girl, said: "If the (ban is not enforced) and (my daughter) gets older and is walking by herself, it's quite dangerous."
Film producer Jo Peter said that it is welcome news because his 73-year-old father, a retiree who uses a walking aid, had to be constantly vigilant on walks around his neighbourhood.
"On many occasions he's fearful of just walking on footpaths around the neighbourhood, and having to not just look out for traffic as he crosses the road, but having to look out for traffic when he reaches the kerb on the other side," the 40-year-old said.
PMD USERS JEER
At the same time, the footpath ban evoked strong reactions from retailers and members of the more than 100,000 e-scooter user community in Singapore.
Mr Denis Koh, chairman of Big Wheels Scooters Singapore, the largest electric scooter enthusiast group here, said that the minority errant riders — the "black sheep" — have won.
"We are extremely disappointed with this new rule that has taken us by surprise," Mr Koh said. He is also a member of the Government's Active Mobility Advisory Panel, which comprises representatives from various groups. The panel was set up in July 2015 to deliberate on the rules and regulations that govern the active mobility landscape, which includes cycling and the use of PMDs.
"Of course, we are not celebrating," Mr Koh said. "A lot of people, businesses are affected. Even the future economy is affected."
Following the news, the 47-year-old said that he received calls from more than five PMD retailers who were outraged.
The announcement sparked at least three online petitions calling for a reversal of the ban merely hours after it made headlines.
One titled "Not to ban PMD in Singapore", which has been signed by some 2,900 as of 10pm, called for the Government to target irresponsible users instead of the whole PMD community, pointing out that PMDs are "a source of transportation and rice bowl" for people from the low-income group.
Among the affected are some 7,000 food delivery riders with either Foodpanda, Deliveroo or GrabFood.
Another petition signed by more than 760 supporters so far, titled "Let PMD riders have a voice", asked for the Government to work on improving e-scooter usage instead of banning it completely from footpaths.
By imposing the ban, it is avoiding "dealing with the problem entirely", the petition stated.
A third one titled 'Allow PMDs on Footpaths or Roads' was signed by some 8,000 in less than 12 hours. It is calling for the ban to be delayed till more Park Connector Networks and cycling paths are built.
PMD RETAILERS SHOCKED, DISAPPOINTED
Mr Wilson Seng, president of the PMD Retailers Association of Singapore, which represents about 20 firms, said that the industry is shocked and "disappointed" by Monday's announcement.
"Whatever requirements that the authorities had been coming up with, we have been trying our best to comply, even in coming up with initiatives to make things better.
"But by restricting e-scooters to only bicycle paths, shared paths, there is very limited connectivity. We are just, like, going back to the days of pre-PMDs," the 31-year-old said.
"The current PCNs (park connector networks) can only do so much."
Citing the example of a ride from Serangoon to Buangkok, where there are not many (pathways for riders) in between, he exclaimed: "How are you going to ask people to continue to use the devices for food delivery and stuff?
"Then with such limited connectivity, who's going to buy (e-scooters for other purposes)?"
Mr Jay Jin, 30, general manager of Kernel Scooter, said that the move is "unjust for responsible riders, which are the majority" and is a big step backwards in last-mile connectivity.
A majority of homes and workplaces are not closely connected to cycling paths or park connector networks yet, he stressed. Furthermore, "a ban on footpaths is not something that is beneficial to anybody. Those riding recklessly will still continue to do it", he said. ADDITIONAL REPORTING BY JUSTIN ONG