E-scooter riders take grievances to meet-the-people sessions, others unsure what to do with devices
SINGAPORE — They have been in the firing line but have ploughed on quietly because they use e-scooters to earn a living. Now, they are anxious because a ban of e-scooters on all footpaths has disrupted their livelihood.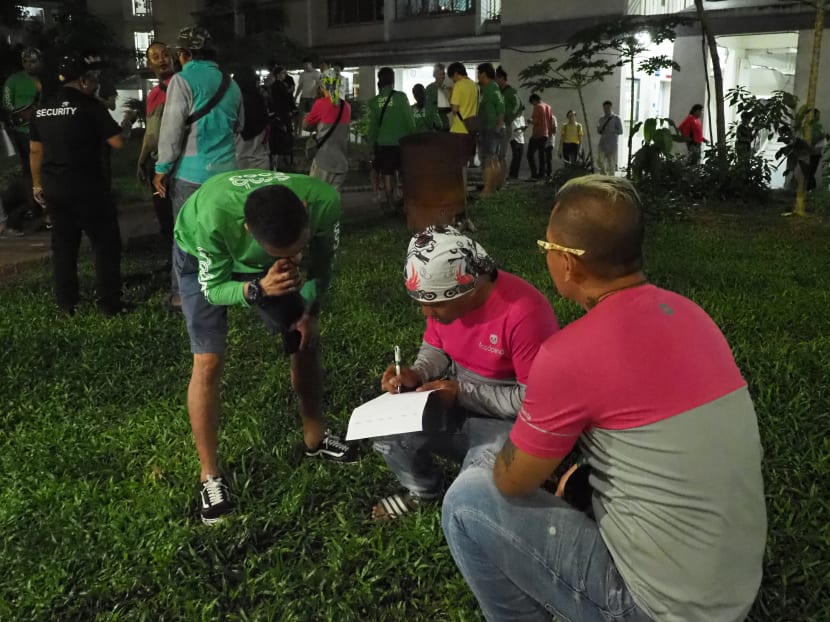 SINGAPORE — They have been in the firing line but have ploughed on quietly because they use e-scooters to earn a living. Now, they are anxious because a ban of e-scooters on all footpaths has disrupted their livelihood. 
Up until the ban on Tuesday (Nov 5), it has been the angry voices of mostly pedestrians getting louder and public consternation growing over irresponsible or ignorant users. The threats to safety could not be ignored, as road users were injured or killed and fires engulfed homes when personal mobility devices (PMDs) were left charging.
The ban came swiftly and suddenly. On Monday, the Government announced that the use of e-scooters on all footpaths would be banned the next day, and riders may use them only on cycling paths and park connector networks. Such devices will continue to be banned from roads as well. The ban does not affect bicycles, kick-scooters and personal mobility aids such as motorised wheelchairs and mobility scooters.
This time, it is the riders who want to be heard. A handful, still wearing their food-delivery attire, went to see Law and Home Affairs Minister K Shanmugam at a meet-the-people session the day the ban took effect.
Mr Shanmugam, who is also Member of Parliament (MP) for Nee Soon Group Representation Constituency (GRC), gathered the crowd of 30 to address some of their concerns.
"I explained the reasons for the move on PMDs. They explained their position, their difficulties. I said we understood their position, but I would also convey their views to the Ministry of Transport, and to the Cabinet," he said in a Facebook post on Wednesday. "The riders were appreciative. It was a good, civil meeting."
He added that he will call for "another meeting" but did not give details.
Several other delivery riders also turned up at Prime Minister Lee Hsien Loong's meet-the-people session in Ang Mo Kio on Wednesday evening.
One of them was Ms Iqah, 29, a single mother of three young children, who told TODAY that she has not worked since the ban was announced. She usually earned up to S$70 a day from food delivery.
Ms Iqah, a full-time GrabFood delivery rider, wanted to be known only by her first name.
At the session, she did not get to see Mr Lee, who is also the MP for Ang Mo Kio GRC, so she spoke to a volunteer who helped her draft a letter of appeal to be forwarded to the Land Transport Authority (LTA).
Ms Iqah said that she would "wait and see" until the end of the week. If nothing comes of it, she would look for a new job, although she added that it would be difficult for her to find one that has flexible timing which allows her to take care of her children.
Another food-delivery rider, Mr Muhd Fazeli Sulaiman, 33, showed up after receiving phone text messages saying that other delivery workers would be attending the session.
"I wanted to see what was happening and find out what the situation was," the full-time delivery rider with Deliveroo said.
Registration was closed by the time he arrived at 9pm so he could not attend the session, but he said that he would try again for the next one.
Like Ms Iqah, Mr Fazeli has not worked since the ban was introduced and he does not know what to do.
The sole breadwinner of a family of six, Mr Fazeli had spent S$3,000 to buy and modify his e-scooter so that it would meet specifications set by LTA.
Calling the new ruling unfair, he said that the ban should target "reckless" riders instead. He also said that it would be difficult for him to find another job that offered as much flexibility.
Away from the meet-the-people sessions, TODAY spoke to a part-time delivery rider, who gave his name as just Zid. He said that the timing of the ban was especially frustrating given that he bought his S$1,799 e-scooter just two months ago. 
Join our Telegram channel to get TODAY's top stories on mobile: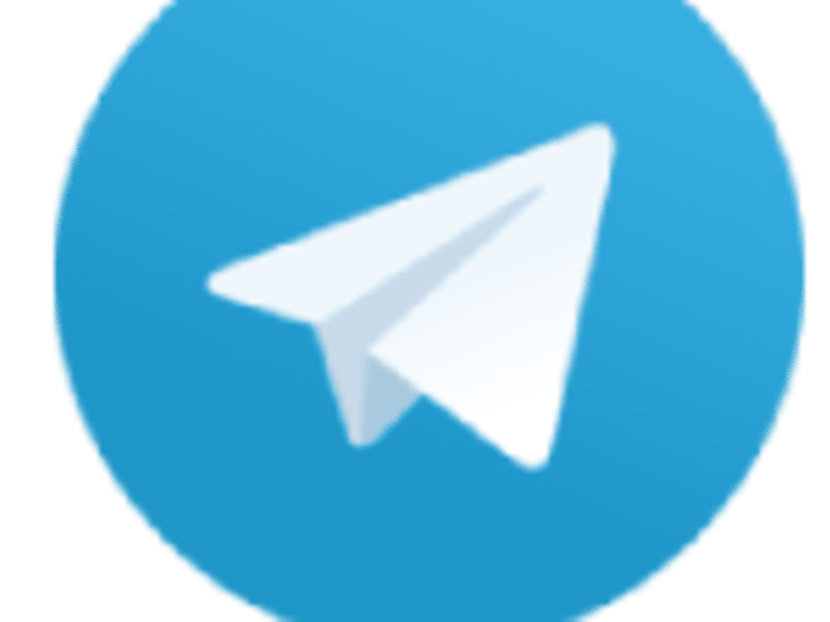 *TODAY's WhatsApp news service will cease from November 30, 2019.
"I bought one that is UL2272-certified due to the Government's strict regulations," the 25-year-old said. "I have invested money and now I am being told that my investment is going to waste." 
Another part-time food-delivery rider and student Azmin Farid was more optimistic, saying he has to make his deliveries on another set of wheels.
Riding a bicycle now, the 24-year-old said that it is "definitely slower", though he sees it as a way to keep fit. 
"There are other ways to move around, like on bicycle, motorcycle and so on. I do not think that PMD is the only solution… it's just a matter of choice."
He will still keep his e-scooter to ride at park connector networks. 
THROW-AWAY OPTION NOT ATTRACTIVE
Several e-scooter riders approached by TODAY said that they are unsure of what to do next and will hold on to their devices for various reasons — to ride on park connector networks, to wait for legislation changes, or simply because it is not worth disposing of devices that some had spent more than S$1,000 to own. 
Some e-scooter owners will be able to get cash back upon disposing of their devices. 
Until Dec 31, owners of registered e-scooters that do not comply with the UL2272 safety standard can receive S$100 for each device they take to LTA's designated disposal points. The deadline was recently extended from Nov 30.
Since the initiative started on Sept 23, more than 4,800 e-scooters have been junked.
However, there are those who would rather sell their non-UL2272-certified PMDs than dispose of them. 
Car mechanic and part-time student Lewis Chue — whose e-scooter fulfils the criteria for the S$100 incentive — is unwilling to let go of his e-scooter for that meagre sum.
"Spend S$700 plus on a scooter and throw at S$100? I would rather sell it overseas," the 23-year-old said, adding that he believes he can fetch at least S$300 doing that.
Mr Sharul Annuar, marketing manager of Virogreen Singapore — one of three e-waste recyclers appointed by LTA to facilitate e-scooter disposal — said that he does not foresee a jump in e-scooter disposals as a result of the ban. 
He said that he has already seen an increase in e-scooter disposals heading into November, even before the ban.
He suspects that this is due to the deadline for the S$100 incentive drawing closer, rather than the ban, and will expect the same pattern towards the end of the year, when the extended deadline looms. 
"The only reason why they are turning up to (discard their PMDs) is just for the incentive, that's the feedback we get from the members of the public," Mr Sharul said. 
GOING FOR SALE ONLINE
Those who are giving up on riding are looking to sell the devices.
TODAY counted at least 100 e-scooter listings on online marketplace Carousell as of 8pm on Wednesday.
This was an increase from at least 40 listings that was reported by The Straits Times on Monday, the day the ban was announced.
Prices go up to S$3,000 for these second-hand e-scooters.
For those who rely on PMDs for their daily commute or for leisure, adjusting to a change in habit has been a pain.  
In the past six years, Mr Alton Lee, who declined to reveal his profession, saves a considerable amount of travel time by using his e-scooter. 
Scooting to work takes one hour compared with two hours on public transport, the 38-year-old said. He now uses ride-sharing services to get to work. 
Mr Tony Tan, a commodities broker, has to take a taxi if he wants to ride at East Coast Park with his friends. 
The 40-year-old, who rides on his e-scooter once every two months, used to scoot down to the park from his home in Tanah Merah.
"Given the situation now, I don't have a choice but to take a cab. I don't see myself pushing the PMD until I reach there," he said. ADDITIONAL REPORTING BY NAVENE ELANGOVAN