Early closures, late starts at 10 stations of East West Line next month
SINGAPORE — Commuters on the eastern stretch of the East West Line will be affected by shorter operating hours next month, as well as full-day closures on two Sundays.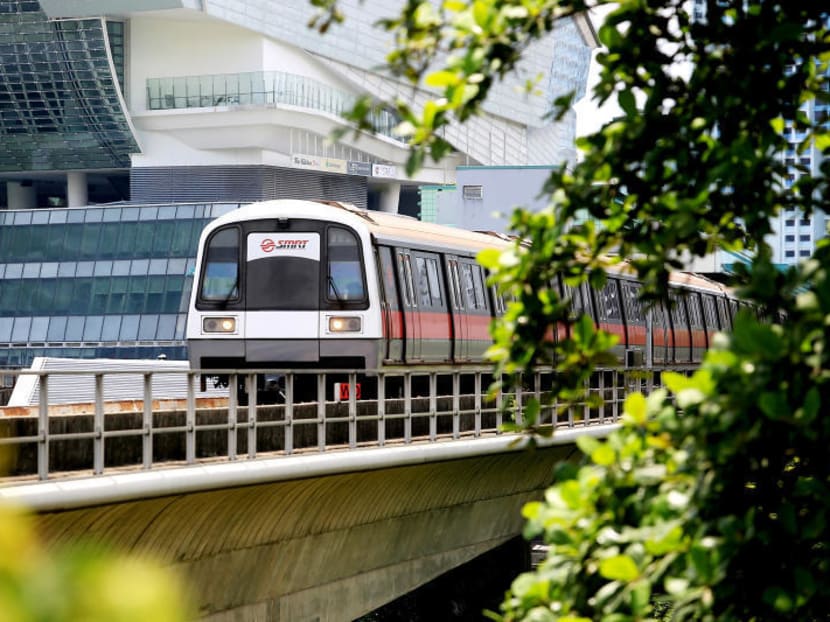 SINGAPORE — Commuters on the eastern stretch of the East West Line will be affected by shorter operating hours next month, as well as full-day closures on two Sundays.
Ten stations from Paya Lebar to Pasir Ris, as well as Expo and Changi Airport will have shortened operating hours over all four weekends in January.
On Fridays and Saturdays, the stations will close at 11pm. On Saturdays and Sundays, they will open at 8am. The full-day Sunday closures will fall on Jan 21 and 28, rail operator SMRT announced on Friday (Dec 15).
In the absence of train services, shuttle buses will ply between Aljunied and Pasir Ris, and between Expo and Changi Airport Terminal 3.
Commuters on part of the North South Line will also not be spared. Train services will run at longer intervals – of between 10 to 15 minutes – after 11pm and before 7am on weekends in January.
For all weekends in January, MRT service between Orchard and Marina South Pier will operate on a single track on late Friday and Saturday nights, and early Saturday and Sunday mornings.
This is due to maintenance works in the MRT tunnel, said SMRT.
During this period, there will be no service between City Hall and Raffles Place on the North South Line and commuters will need to use the East West Line instead.
The changes to operating hours and train frequencies are to provide more engineering hours for maintenance and renewal works, as well as more checks on the new signalling system.
SMRT Trains chief executive Lee Ling Wee said it wants to keep the initial teething phase to the minimum, when the new signalling system is rolled out to the entire East West Line in mid-2018.
When the new signalling system, supplied by French multinational firm Thales, was tested on the North South Line earlier this year, signalling faults caused multiple train delays before stabilising. The new system allows trains to arrive at closer intervals during peak hours than the old one.
Commuters said the shorter operating hours on the East West Line would add kinks to their journeys.
Ms Tina Nankani, 26, a staff nurse at Changi General Hospital (CGH), said that the changes will affect her work routine on weekends. Ms Nankani, whose morning shifts could start between 7.30am and 9am, lives in Paya Lebar and normally takes the train to Simei for work.
The early and full-day closures mean she will have to take a bus to Bedok and switch to another bus to get to CGH. She estimated it will take 20 minutes more. "It's definitely more complicated," she said.
According to Ms Nankani, healthcare workers affected by similar closures in the west this month were provided with a S$12 promotional code by taxi operator ComfortDelGro, which they could use to get to work on the two days of full closure. "It's a good move – it'll be beneficial for us too," Ms Nankani added.
Port operations manager Mahmud Ideh, who occasionally works overnight shifts on weekends, said the closures would not affect him greatly due to alternative bus routes available from his home in Bedok North.
That said, he prefers taking the train and normally travels from Haw Par Villa station on the Circle Line before switching to the East West Line at Buona Vista or Paya Lebar to get to Bedok.
"The travelling time is shorter and it avoids traffic lights. It's more efficient," the 65-year-old added.
Polytechnic student Nicholas Chang said he would think twice about staying out late on weekends. The 19-year-old lives in Tanah Merah and often stays late at his grandparents' place in Pasir Ris on Saturdays to have dinner.
"Grab or Uber usually has surge pricing on weekend nights, and taxis are not cheap either. Maybe I will go home earlier on Saturdays next month," he said.
Changes to MRT operating hours for February 2018 will be announced next month, SMRT said.
Friday's announcement comes as commuters in western Singapore deal with shorter operating hours and two full-day Sunday closures, which were announced last month by the Land Transport Authority. From Dec 8 to 31, 17 East West Line stations — from Tiong Bahru to Tuas Link — and two North South Line stations, Bukit Batok to Bukit Gombak, will close about an hour earlier at 11pm on Fridays and Saturdays, and open at 8am on Saturdays and Sundays instead of 5.30am. These stations will also be closed the entire day on two Sundays — Dec 10 and 17. ADDITIONAL REPORTING BY LOUISA TANG