Ex-HomeTeamNS employee jailed, fined for using illegal means to sell Popular vouchers, USS tickets
SINGAPORE — While mired in debt, Joshua Long Shiquan took advantage of his job at HomeTeamNS, which runs recreational clubs for servicemen, to get tickets to popular local attractions and Popular bookstore vouchers.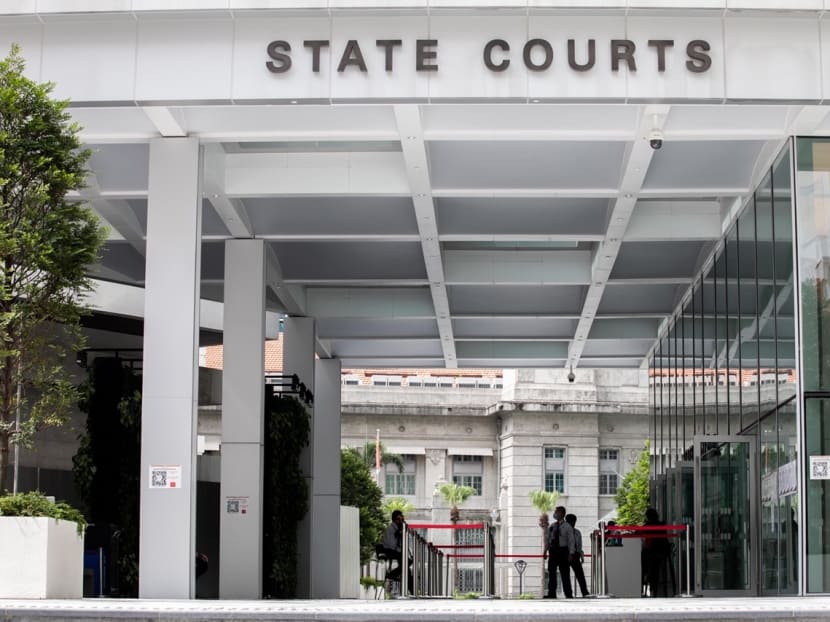 Joshua Long Shiquan, 29, wanted to pay off his debts to banks and moneylenders
He used his access rights to a secure portal to redeem e-tickets and sell them on Carousell
He also misappropriated S$1,210 worth of Popular bookstore vouchers
SINGAPORE — While mired in debt, Joshua Long Shiquan took advantage of his job at HomeTeamNS, which runs recreational clubs for servicemen, to get tickets to popular attractions here and Popular bookstore vouchers.
He accessed a secure portal to redeem the tickets, then sold them on e-marketplace Carousell.
He used his profits of about S$10,000 to repay his credit card bills and debts.
On Friday (Nov 13), the 29-year-old was sentenced to two months' jail and a fine of S$3,000. He will begin serving his sentence on Nov 27.
He pleaded guilty to one count each of criminal breach of trust and unauthorised access to computer material, with a third similar charge taken into consideration for sentencing.
Long was fired in March last year after a human resource manager from HomeTeamNS filed a police report against him. 
He has since made full restitution to his former employer.
HomeTeamNS is a non-profit association that manages clubhouses that are for the use of operationally ready national servicemen from the Singapore Police Force and Singapore Civil Defence Force.
Long first joined the organisation in 2016. He was a member engagement and marketing executive at the time of his offences, mainly working to secure benefits for HomeTeamNS members from various sectors. 
THE TICKET SCHEME
The court heard that in 2017, HomeTeamNS procured S$10,000 worth of credits from an e-ticketing platform.
Members could use the credits to buy tickets to attractions such as Universal Studios Singapore (USS), Singapore Zoo and Night Safari at a discounted rate.
In September that year, the organisation paid the S$10,000 in advance and was issued with two user accounts to the e-ticketing platform's reseller portal, in order to deposit future funds and issue e-tickets.
Only Long and his colleague, who was his junior at work, had access rights to the portal's user accounts through their work email addresses.
In 2018, Long fell into dire financial straits and decided to make use of the HomeTeamNS credits to buy e-tickets, sell them on Carousell and repay his debts.
In September that year, he created a Carousell account, advertising USS tickets at S$55 to S$60 each. He also told one buyer he was selling Night Safari tickets for S$30 each.
After getting paid, Long logged onto the reseller portal, entered his buyers' email addresses, desired attraction and how many tickets they wanted, and issued the e-tickets to them.
He did this 52 times within two weeks, issuing 155 e-tickets in total.
He used all but S$30 of the S$10,000 credits, earning S$9,300 from the sales.
HomeTeamNS did not know what was happening as the portal sent a notification only to the account holder, which was Long.
THE VOUCHER SCHEME
Separately, in November 2018, HomeTeamNS bought 2,430 Popular bookstore gift vouchers for their Children's Education Award ceremony. The vouchers were valued at S$10 each.
Popular gave a 5 per cent rebate for the purchase, which came in the form of 121 more vouchers.
Long, who procured the vouchers, knew there was no bookkeeping for it since he had managed previous procurements.
After the award event, he kept the extra 121 vouchers even though he was supposed to hand them over for an upcoming marketing campaign.
He then sold all of them on Carousell for a discounted price, receiving about S$1,000.
His offences were discovered when HomeTeamNS held a lucky draw for the USS tickets in March 2019. When he could not get the tickets from the portal, he admitted to his crimes.
In mitigation, his lawyer Audrey Koo from Populus Law Corporation urged the court to impose the lowest sentence possible.
She said that Long was continuously harassed by licensed and unlicensed moneylenders, feeling afraid for his and his family's safety.
"This pressure and fear accumulated to a point where he felt that he had no choice but to resort to illegal means to obtain the money. He saw (it) as his way out of debt and committed the offences in a moment of folly," Ms Koo added.
There was no hacking involved and the offence was not akin to a cyber crime, she argued.
For criminal breach of trust, Long could have been jailed up to seven years or fined, or both.
For unauthorised access to computer material, he could have been jailed up to two years or fined up to S$5,000, or both.