Digital banks can better serve niche segments but come with own set of risks: Analysts
SINGAPORE — Digital banks will benefit niche segments of the market that are underserved by traditional banks such as foreign workers, small-and-medium-sized enterprises (SMEs) and a growing mobile-savvy millennial population.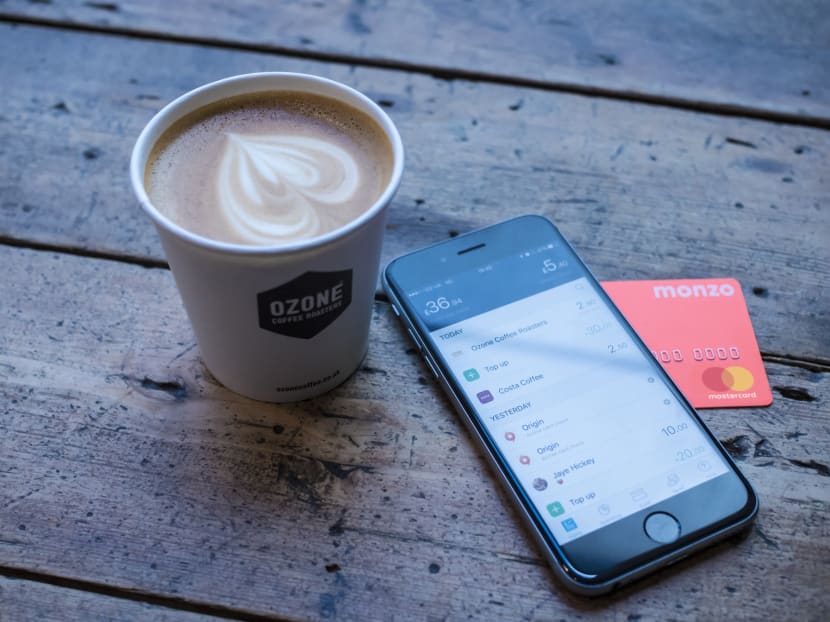 SINGAPORE — Digital banks will benefit niche segments of the market that are underserved by traditional banks such as foreign workers, small-and-medium-sized enterprises (SMEs) and a growing mobile-savvy millennial population.
But digital banking also comes with the risk of such services being used for crimes such as identity theft and money laundering, said experts.
Senior Minister Tharman Shanmugaratnam announced on June 28 that up to five new digital bank licences will be issued in Singapore, in a landmark policy decision that will shake up the banking industry here.
It has drawn a number of applications, from lending platform Validus Capital to remittance start-up InstaRem.
Ride-hailing giant Grab, gaming hardware manufacturer Razer and even telco Singtel have reportedly expressed their interest.
"Virtual banks are fairly nimble and they tend to operate in a particular segment… the millennials, freelancers, students, immigrants," said Mr Venkatesh Srinivasan, group vice president at Oracle Financial Services, which helps virtual banks set up and launch.
But, ultimately, digital banks offer increased convenience, and faster and more personalised services for the consumer.
While it is unclear what kind of services future digital banks here would provide, virtual banks operating overseas provide a glimpse as to how they will benefit consumers.
For one, digital banks simplify processes for users — for example, creating an account would be a paperless process. London-based Monzo and Korea's Kakaobank allow users to set up accounts immediately on their mobile device.
Digital banks do not typically need physical branches as they operate online and through mobile applications. Due to the lower overheads, they are hence able to offer better interest rates to customers, in addition to cheaper and more personalised services.
MILLENNIALS
For example, a digital bank could offer fee-free ATM withdrawals and card transactions for users when they travel, like what Monzo is offering.
On Monzo's app, a user's expenditure is also categorised into segments such as clothes, groceries, entertainment and transport, and monthly spending limits can be set for each category.
In Korea, users with Kakaobank accounts can make withdrawals at 7-11 convenience shops.
Mr Varun Mittal, a global emerging markets fintech leader at Ernst and Young, said that digital banks can help to organise and personalise one's lifestyle needs.
"There will be some customers who, for example, like to watch movies. They would appreciate having options of discounts on movie tickets for a certain week, or weeks in advance, and the digital banks could offer this service because they have a history of that user's expenditure data," said Mr Mittal.
"I won't be surprised, you might get banking on a subscription model… like Netflix or Facebook of digital banks," said Mr Srinivasan. In such a model, consumers pay a bank a certain sum in return for some services.
SMEs
By breaking away from conventional banking norms with often onerous form-filling and cumbersome processes, digital banks are able to deliver loans faster and cheaper than brick-and-mortar banks can.
In China, WeBank by internet giant Tencent and Alibaba-backed MYBank focus on lending to SMEs.
In MYBank's case, it uses credit data from the e-commerce giant's AliPay product to conduct analysis for loans requested by small businesses, hastening the time for risk and credit analysis.
SMEs tend to have difficulty acquiring loans as they are generally deemed more risky due to a lack of credit history and poor financial backing, among others.
Mr Chris Lim, a partner at Ernst & Young Advisory, said: "Can you imagine trying to apply for a loan without a track record? That's often difficult. So then the question is, how can technology tap on options, data to make a more informed decision on things and how much risk do they want to take?"
Mr Srinivasan said generally, it could take "roughly about 30 days for an SME to get a loan", but virtual banks could provide "faster transfers and loans".
FOREIGN WORKERS
Digital banks can also offer a suite of financial services to foreign workers, who make up one of the most underbanked and underserved segments in Singapore.
TODAY recently reported that almost half of foreign domestic workers in Singapore do not have access to a bank account. This was mostly because they saw little value in opening a bank account, while some also lack the money to do so.
Mr Mittal said groups like foreign workers would be a crucial gap to plug.
"Currently, construction workers mostly receive their income, then spend and remit overseas. Nobody is looking at how you get them insurance. How do you get them to have savings? How do you help them save for their future?" said Mr Mittal.
He added that this gap could be plugged by remittance companies.
"(Remittance companies) already know how much a foreign worker remits and spends a week, perhaps they may also come up with an idea that could also help these workers save," said Mr Mittal.
NEED FOR SAFEGUARDS, SCREENING
However, financial crime compliance expert, Mr Bharath Vellore, warned that digital banks will have a harder time addressing risks as they do not have the luxury of "face-to-face" validation.
Mr Vellore, who is the managing director of Asia Pacific at Accuity, a financial crime compliance solutions provider, said that there have been cases of identity theft and instances where "prohibited entities, such as those on economic sanctions and other regulatory blacklists, are able to open accounts".
There are also risks such as smurfing, where a money launderer seeking to avoid scrutiny breaks the transaction into smaller values and channels funds through multiple accounts opened under different entities.
Criminals' methods of avoiding detection are becoming more sophisticated and the Internet has opened new ways for them to transfer money while remaining anonymous, Mr Vellore said.
"Digital banks have the potential to be a gateway for these and more such financial crime transactions."
This is where traditional banks could have a slight advantage over digital banks, as they have invested a significant amount of resources and effort in "knowing their customer base", which involves identity validation and risk assessment.
It is therefore critical for digital banks to put in place processes to accurately identify exactly who their customers are and the level of financial crime risk they pose, Mr Vellore said.