Explainer: How will the proposed beverage container return scheme work, and how are consumers refunded?
SINGAPORE — Consumers would have to pay an extra 10 to 20 cents as a deposit for drinks in plastic bottles or metal cans come mid-2024 should a proposal be implemented.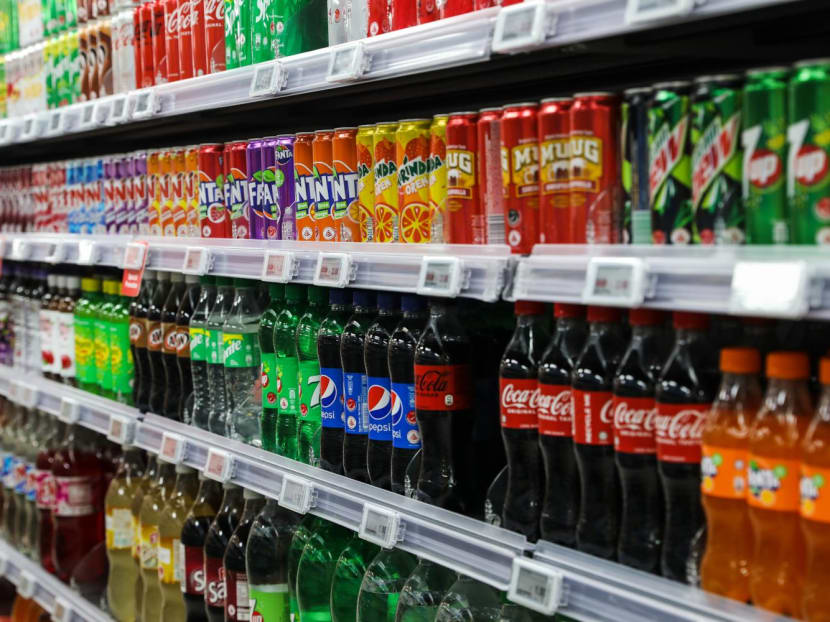 The National Environment Agency has launched a public consultation on a new recycling scheme involving beverage containers
Should it be rolled out in mid-2024, consumers will have to pay a deposit of 10 to 20 cents for drinks in plastic bottles and cans
The deposit will be refunded once the container is taken to a designated return point for recycling
TODAY explains how the proposal will work, how consumers can get their refunds and who will be administering this scheme
SINGAPORE — Consumers will have to pay an extra 10 to 20 cents as a deposit for drinks in plastic bottles or metal cans come mid-2024 should a proposal be implemented.
The National Environment Agency (NEA) said on Tuesday (Sept 20) that it is seeking public feedback until Oct 14 on this proposal, which it hopes will boost recycling rates as well as reduce waste and carbon emissions as part of efforts to tackle climate change.
But will all pre-packaged drink containers be eligible? How can consumers get their deposit back?
TODAY explains these and more, based on what is spelt out in the public consultation paper.
HOW DOES THE BEVERAGE CONTAINER RETURN SCHEME WORK?
Under the scheme, consumers will pay an extra fee when they buy a pre-packaged drink. This extra fee, which will be between 10 and 20 cents, acts as a deposit.
After consuming the drink, they then return the empty, unwashed plastic or metal container either over the counter to a shop cashier, or at a reverse vending machine. They will then be refunded their full deposit.
Beverage producers, which includes both manufacturers and importers, will pay for and run the collection and recycling of used beverage containers.
WHY HAVE A BEVERAGE CONTAINER RETURN SCHEME?
NEA said that the scheme aims to:
Increase the recycling rate of beverage containers, reduce the amount of waste disposed of and reduce carbon emissions
Raise awareness on the importance of the 3Rs (reduce, reuse and recycle) and encourage consumers to adopt good recycling practices
The public consultation paper stated: "(The scheme) will divert waste from landfill, reduce carbon emissions and extend the lifespan of our landfill beyond 2035.
"The scheme will also aggregate clean and high-quality recyclables, which can be made into new products. This allows resources to be used for as long as possible and enables a circular economy while contributing to carbon mitigation."
Dr Amy Khor, Senior Minister for State for Sustainability and the Environment, said that by increasing the volume and quality of recyclables collected through the return scheme, there would be more incentives to set up domestic recycling facilities.
Speaking at a media doorstop on Tuesday, Dr Khor added that pre-packaged drink manufacturers are increasing demand for recycled materials for production, thereby increasing the value of such materials.
"(Increased value and demand) will help fund a significant part of the costs of implementing the scheme," she said.
WHAT KINDS OF CONTAINERS CAN BE RECYCLED UNDER THE SCHEME?
Only plastic bottles and metal cans between 150ml and three litres will fall under the new scheme, so as to minimise public confusion and maximise the number of containers collected.
Eligible beverage containers will be labelled with a deposit mark and the drink's barcode must be registered with the scheme operator — which handles the collection and recycling of used beverage containers.
Because of this, containers must be intact and with a readable barcode when returned.
On why glass bottles and beverage cartons are not collected, NEA explains in the public consultation that glass costs more to transport and process, and having too many materials would "also add complexity to collection logistics and infrastructure".
For example, reverse vending machines will need more capabilities to accept, sort and compact additional materials.
This consideration was based on focus group discussions and a dialogue heed by NEA.
The agency's data also reveals that in Singapore, about 660 million metal cans, 390 million plastic bottles, 340 million beverage cartons and 100 million glass bottles were used in 2020.
"Beverage cartons and glass bottles could be considered in a later phase," NEA said in its public consultation paper.
It added that it has proposed size limits for the drink containers because typical reverse vending machines cannot accept cans and bottles that are too large or too small.
WHERE TO RETURN YOUR CONTAINERS?
Under the proposal, return points would be available at large supermarkets with a floor area of more than 200sqm. For now, there are about 400 supermarkets of this size.
NEA also proposed that return points will be made available in the community, such as at community clubs, town centres and sport facilities, to increase accessibility, while smaller retailers may volunteer to act as return points.
"NEA will monitor developments and study how e-commerce retailers can be involved in the scheme," it added in the public consultation paper, noting that countries such as Norway allow consumers to buy special bags from their online retailers, which are picked up with the beverage containers stored in them during the next delivery.
HOW WILL CONSUMERS BE REFUNDED?
After returning their containers, consumers can claim back their deposits. The three refund options are:
Electronic transfer, such as through the Ez-link transport fare card, Nets FlashPay card, bank transfer or other mobile applications such as PayNow and PayPal
Cash during over-the-counter returns, or a cash voucher from reverse vending machines 
Donate to charity
WHO WILL ADMINISTER THE SCHEME? 
NEA proposed that a single, not-for-profit, industry-led scheme operator will manage the beverage container return scheme. This will minimise costs and promote accountability and efficiency.
Some of the responsibilities of the scheme operator include:
Adhering to regulatory requirements
Registering member producers of pre-packaged beverages such as importers and manufacturers
Setting and collecting producer fees to fund services provided
Setting up return points and working with return-point operators such as supermarkets
Facilitating collection of used beverage containers, and refunding of deposits at return points according to the number of containers collected
Reimbursing return-point operators for deposit refunds and paying handling fees to compensate for the cost incurred
Ensuring all used beverage containers collected are properly recovered and sent to licensed recyclers
Beyond this, the scheme operator will also be required to achieve a return target set by NEA, which the agency proposes to be at 80 per cent. This is based on the return rate in high-performing schemes overseas.
The scheme operator will also have to report its operations and performance annually.
To submit feedback on NEA's proposal, do so by Oct 14 through its online survey form.