Explainer: What led to the US stock market rout and how will it affect Asian markets?
SINGAPORE — The S&P 500 confirmed on Monday (June 14) that it had entered bear market territory after the benchmark index fell for four days straight.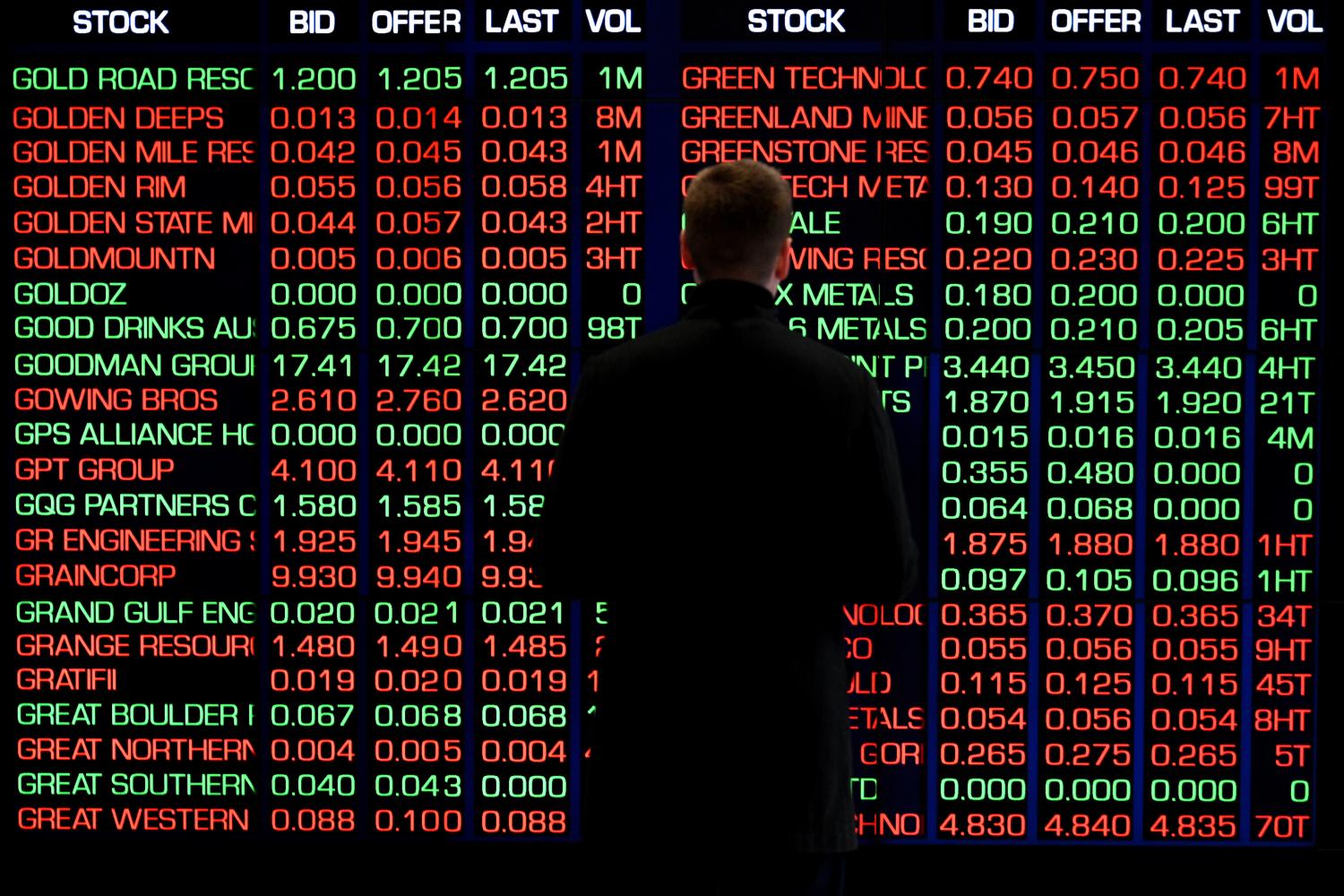 The S&P 500 fell into a bear market on June 13
The index is now down more than 20 per cent from its most recent record closing high
The US Federal Reserve's campaign to increase interest rates has put immense pressure on the stock market
This has also caused a ripple effect on Asian shares, which slid sharply the next day
SINGAPORE — The S&P 500 confirmed on Monday (June 14) that it had entered bear market territory after the benchmark index fell for four days straight.
The index, which comprises 500 of the largest companies in the United States and is generally considered a good barometer of how the country's stocks are performing, is now down more than 20 per cent from its most recent record closing high on Jan 3.
A bear market is generally defined as a prolonged period of price declines in a stock or entire market, usually of 20 per cent or more from a recent high.
While bear markets are relatively rare, they frequently precede a recession — though one does not necessarily cause the other.
Other major indexes in the US also saw big declines on Monday. The Dow Jones Industrial Average dropped by 2.79 per cent, while the tech-heavy Nasdaq Composite plunged by 4.68 per cent.  
The plunge in the US stock market has also had a ripple effect on Asian shares, which slid sharply on Tuesday.
By around 1pm Singapore time, Australian shares S&P/ASX200 had lost 4.6 per cent, while Japan's Nikkei stock index was down 2 per cent.
In Hong Kong, the Hang Seng Index slipped 0.91 per cent and China's CSI300 Index was off 1.9 per cent, doubling its earlier losses.
Singapore, too, has not been spared. As of 1pm on Tuesday, the Straits Times Index had fallen 0.9 per cent from the previous day's closing price.
TODAY takes a closer look at what spooked the US markets and why it is affecting Asia.
WHAT LED TO S&P'S PLUNGE?
The S&P 500 surged some 114 per cent from its March 2020 low as stocks benefited from emergency policies put in place to help stabilise the US economy in the wake of the Covid-19 pandemic.
However, those gains went into reverse at the start of this year as the US Federal Reserve (Fed) grew far more hawkish — that is, it started saying that it would maintain high interest rates to curb inflation — and signalled that it would tighten monetary policy at a faster-than-expected pace.
The Fed has already raised rates this year and expectations of more hikes ahead, including at an upcoming Fed meeting on Wednesday, has weighed on stocks and bonds and has analysts worried for a recession in the US economy.
On top of that are global concerns such as the war in Ukraine and the resulting volatility in commodity supplies and prices, which have weighed on corporate activities and financials.
The financial company S&P Global, which introduced the eponymous index, said on its website that many American corporations have a global presence, with assets and revenues in or from foreign countries.
"Therefore, certain global events can have a material effect on S&P 500 companies and overall index performance."
HOW MUCH LONGER WILL S&P'S SLIDE LAST?
News agency Reuters noted that it has taken a little over a year on average for the S&P 500 index to reach its bottom during bear markets, and then roughly another two years to return to its earlier high.
Of the 13 bear markets the index has experienced since 1946, the return to breakeven levels has varied, taking as little as three months to as long as 69 months.
OUTLOOK FOR ASIAN MARKETS
The US market is the biggest in the world. Ms Clara Cheong, a global market strategist for the capital market company JP Morgan Asset Management, told Reuters that because of this, "when it catches a cold, the rest of the world does as well".
She added that there will be short-term volatility, but she believes that in the medium to longer term, the outlook for Asia excluding Japan is brighter than in other parts of the world, because markets in this region have already priced in lower earning forecasts for listed companies. 
However, Mr Olivier d'Assier, the Asia-Pacific head of applied research for the financial intelligence company Qontigo, warned that as hopes for an early end to the war in Ukraine fade, supply-chain pressures on everything from energy to food are causing inflation to rise globally and continue the work of punishing investors.
He said that central banks, with the exception of the Bank of Japan, are hoping for a come-from-behind victory against rising prices but investors are wondering at what cost.
"For consumers, the pain is already real. For investors, not yet. But summer — with its low volumes, extreme weather events and hypersensitive mood — is coming."
Mr d'Assier added that developed market investors are turning increasingly negative about the stock market outlook for the rest of the year, and a negative risk appetite increases the likelihood of overreactions to negative news.
That is, each time negative news hits, investors will pull out more of their money from the stock markets, triggering more declines. 
"Investors will need to be given more than just hope to become more risk-tolerant again," Mr d'Assier said.
IMPACT ON SINGAPORE 
Economist Song Seng Wun from CIMB Private Banking said that the impact the S&P 500 plunge will have on the Singapore stock market will very much depend on the individual stocks and the sectors they belong.  
"It will always be about the fundamentals of the individual stocks and the operating environment," he said. 
"If the current global market fear is a global recession induced by rising global inflation and rapidly tightening monetary policies by central banks around the world, the Singapore economy may be dragged down, too." 
If that is the case, he believes Singapore equities would also be pulled down during a global recession scenario.  
Still, Mr Eddy Loh, chief investment officer at Maybank Group Wealth Management, said that he does not anticipate a recession to be imminent in view of the still healthy job market and post-pandemic economic reopening.
"However, there is no doubt (there will be) rising headwinds in the next 12 to 18 months as the tightening financial conditions will impose significant downside risks," Mr Loh added. 
He highlighted that Maybank had earlier lowered Singapore's gross domestic product forecast for this year to 2.8 per cent from 3.8 per cent.
"It also remains highly uncertain if the Fed can tame inflation without causing a recession. Hence, the market will likely remain volatile until there is more clarity on the inflation and policy front."
In any case, Mr Loh said that Singaporeans will have to continue to grapple with rising food and energy costs with headline inflation potentially hitting 5 per cent this year.  
At the same time, the external uncertainties and downside risks to growth could also limit the upside of the Straits Times Index, he said, even though the market remains relatively defensive and inexpensively valued.
Given renewed inflation fears, Mr Song said that Singapore may see another wave of repricing of risks, or more selling pressure, which in turn could lead to higher volatility. 
"Markets will demand a higher risk premium, especially for those looking to invest in risky assets. On the positive side, a market correction will bring valuations lower, ahead of earnings downgrades expected in the third quarter."