Explainer: What Indonesia's new capital on Borneo will mean for foreign businesses, tourism, diplomats
SINGAPORE — Indonesian President Joko Widodo, popularly known as Jokowi, has announced that the nation's capital will be moved from heavily polluted, crowded Jakarta on the island of Java to a yet-to-be-built city in East Kalimantan on the island of Borneo.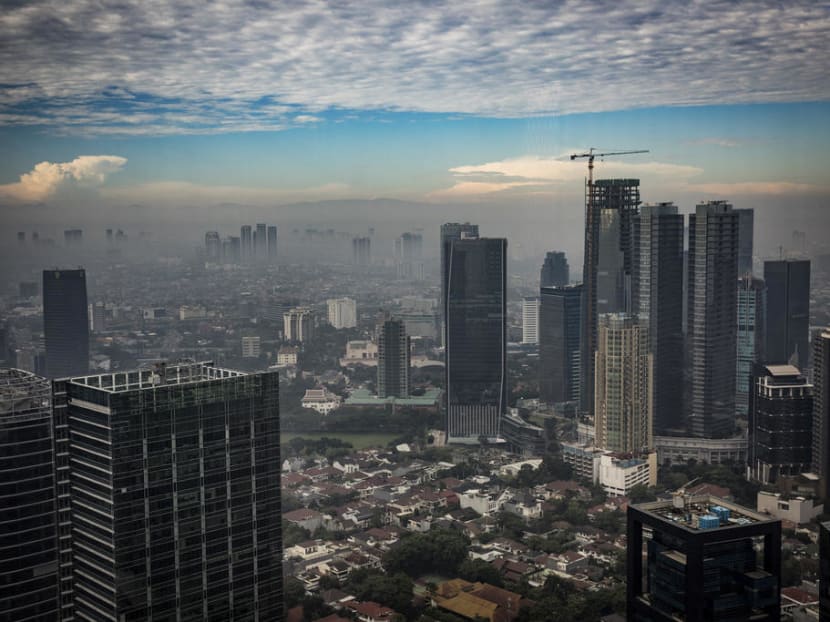 SINGAPORE — Indonesian President Joko Widodo, popularly known as Jokowi, has announced that the nation's capital will be moved from heavily polluted, crowded Jakarta on the island of Java to a yet-to-be-built city in East Kalimantan on the island of Borneo.
Why move the capital city more than 1,000km, how and when will it happen — and what does the decision mean for foreign businesses, travellers and diplomats? TODAY takes a closer look.
WHAT IS HAPPENING?
Mr Widodo explained that Jakarta — home to an estimated 10.5 million people — will remain the nation's business and economic hub while the as-yet-unnamed new city will be the administrative centre, housing an estimated 1.5 million civil servants.
"A capital city is not just a symbol of national identity, but also a representation of the progress of the nation. This is for the realisation of economic equality and justice. This is the vision of an advanced Indonesia," said Mr Widodo, unveiling the plan on Aug 16.
The new capital will be on a 180,000ha plot of land, which is around three times the size of Jakarta. The site is near Balikpapan, a major oil, gas and financial centre. Kalimantan is the Indonesian part of Borneo, an island shared with Malaysia and Brunei.
Work is set to begin by the end of next year, ahead of the planned relocation commencing in 2024, which happens to be the end of Mr Widodo's term in office.
WHY MOVE?
Other countries have moved their capitals, and the main reason is to ease congestion. In 2005, Myanmar moved its capital from Yangon to Naypyidaw, which was also purpose built as a new capital. In 1960, Brazil moved its capital from Rio de Janeiro to Brasília, another planned city. Malaysia has also moved its administrative centre to Putrajaya, south of the capital Kuala Lumpur.
Jakarta is bursting at its seams, leading to chronic pollution, overcrowding and chronic traffic congestion — estimated to cost 100 trillion rupiah (S$9.73 billion) a year due to lost productivity across greater Jakarta, home to 30 million people.
In announcing the plans, Mr Widodo said: "The economic gap between Java and outside Java has continued to widen despite the regional autonomy policy launched in 2001."
He added that 54 per cent of Indonesia's more than 260 million people reside on Java and 58 per cent of the country's gross domestic product is produced on the island, despite it being the smallest of Indonesia's five major islands.
By contrast, the eastern part of Indonesia — which includes Kalimantan, Sulawesi, Maluku and Papua, and covers 64 per cent of the nation's total area — contributes only 16.8 per cent of GDP.
The city, effectively built on mud flats, is also sinking. According to Bloomberg, two-fifths of Jakarta now lies below sea level with some parts dropping at a rate of 20 cm each year because of the depletion of underground water wells.
Minister of National Development Planning of Indonesia Bambang Brodjonegoro said the move will help reduce inequality across the vast archipelago of 17,000 islands. He said the island of Java now accounted for 58 per cent of Indonesia's economic output. The move will spread some of this economic activity to Kalimantan.
Another reason cited for the move: The new capital will be closer to the geographical centre of Indonesia, a nation with an estimated population of 260 million people.
WHAT ARE THE MAIN CONCERNS?
Many are celebrating this move, calling it long overdue. They see the relocation plans as a solution to Jakarta's overpopulation and congestion problems.
But critics are sceptical that the relocation will be able to solve these problems, and they raise other concerns such as the environmental implications for the new site, and the costs of relocation.
Dr Deasy Simandjuntak, associate fellow at the Iseas-Yusof Ishak Institute, said that there are pros and cons attached to every policy decision in Indonesia.
"This will of course be a massive development project, involving the building of facilities for the executive, legislative and judicial branches of the government, hospitals, schools and universities, urban transportation infrastructures, housing and so on. Not to mention the relocation of 1 million to 1.5 million civil servants, police and the military. This is a massive undertaking for which more studies should be done," she said.
She added that there have been suggestions for the government to channel resources into solving the problems in Jakarta instead of relocating the capital.
Senior lecturer at the Singapore University of Social Sciences, Centre for University Core, Dr Rita Padawangi said relocation will not solve the problems caused by overpopulation.
"Most of Jakarta's traffic and environmental burdens are due to economic activities, and not because of national government-related activities. It is also now facing air pollution problems, and it is estimated that 70 per cent of Jakarta's air pollution is caused by vehicles. Most of these vehicles are not national government-related vehicles. They are private cars and motorcycles."
She added: "Relocation will move the national government offices away from the problems, but the relocation of the capital city will not solve Jakarta's problems, because the causes of the problems are not being addressed. Jakarta will continue to sink, be flooded, and be congested if there are insufficient strategies to address those problems."
WILL BUILDING A NEW CITY HARM THE ENVIRONMENT?
Critics of the plan have said that the relocation to Kalimantan — which hosts one of the oldest rainforests in the world, and is home to wild orangutans, among other species — may have major repercussions on the environment.
Minister Brodjonegoro responded to these concerns, and said that half of the 180,000ha will be "green spaces" and the protected rainforests in the area will not be touched.
But some academics believe that there has not been a thorough enough assessment of the environmental impact in the area.
Dr Simandjuntak said: "Kalimantan is home to some of the world's largest tropical rainforests as well as rare species such as orangutans which live in their natural habitat. The planning minister did mention that the development will not disturb the protected forests, on the contrary, there will be plans to rehabilitate them."
Nonetheless, conservationists are still concerned that the development of the region and the actual relocation would endanger the forests and protected areas, she said.
It remains to be seen whether Mr Widodo will succeed in the plan.
Even Indonesia's first president, Sukarno, had failed in his bid, despite having specifically constructed Palangkaraya, also in Central Kalimantan, in the late 1950s to serve as a new capital city.
Then there is the issue of cost, with the move expected to cost around 466 trillion rupiah (S$45.38 billion), out of which about one-fifth will be covered by the government while the rest would ideally be taken up by public-private partnerships.
Mr Widodo also needs the approval of lawmakers; he intends to put a bill before the Indonesian parliament to formalise the plan.
WHAT DOES IT MEAN FOR BUSINESSES?
The new capital offers a huge window of opportunity for Singapore firms, business leaders said.
In a response to media queries, Singapore Business Federation chief executive officer Ho Meng Kit said that his members look forward to the new opportunities made possible by the move.
"Existing infrastructure in the province will need to be enhanced and improved to cater to the huge increase in population. In the initial few years, we expect to see opportunities in urban development including city planning, infrastructure development and smart city technology," he said.
"As the largest economy in Asean, Indonesia remains among the top markets for Singapore businesses, according to SBF's National Business Survey conducted over the years. If the bill is approved, we'd likely see an increase in interest in Indonesia."
Mr Joel Shen, developing markets lawyer and governing council member of the Singapore Chamber of Commerce in Indonesia, agreed: "A project of this nature would create tremendous opportunities for developers, urban planners, utilities companies, environmental impact assessors, consultants of all stripes and anyone in the business of smart cities."
He added that there would also be investment opportunities for Singapore investors and financiers due to the fact that only about one-fifth of the budget would be provided by the state.
WHAT WOULD THIS MEAN FOR JAKARTA TOURISM?
Tourism to Jakarta is unlikely to be greatly affected, said academics. The city is often used as a hopping-off point to other destinations in Java such as Yogyakarta, Bandung and Borobudur, and nearby Sumatra.
Dr Padawangi said: "If we see the new capital cities around the world, they do not detract tourists from visiting the former capital cities, such as Kuala Lumpur or Yangon. Jakarta will remain a big city with real people living in it, with deep-rooted history, culture, and economy."
But some observers say it is still too early to seriously evaluate the likely impact on tourism, given that the project is still a long way off, and needs the approval of lawmakers. They note that the idea has long been talked about, and while Mr Widodo seems committed to its implementation, it is not a foregone conclusion.
Dr Simandjuntak said: "The government has announced their plans to relocate the capital, yet they still need to get the approval of the parliament for the plans to go through. I think there will be long deliberations in parliament about this, already now we've heard negative comments from some parliamentarians concerning the plans."
WHAT ABOUT DIPLOMATS?
Experts told TODAY that it is too early to be certain how the move is likely to affect the diplomatic community.
The announcements by Mr Widodo so far have not made it clear whether it is contemplated that the new capital would be home to the missions and diplomats of all the nations currently represented in Jakarta.
Some observers have noted that as recently as Aug 17 — Indonesia's 52nd birthday — a new building to house the Asean Secretariat was opened in Jakarta.
Dr Simandjuntak said that she had read that both the British and Dutch ambassadors had indicated their readiness to move to the new capital, if necessary.
"I don't know whether this means that they would relocate the embassies or open a new representative office though," she added.