Facebook Dating with 'Secret Crush' function now open to Singapore users
SINGAPORE — Singles in Singapore who are Facebook users may now find love through a new feature on the social media network.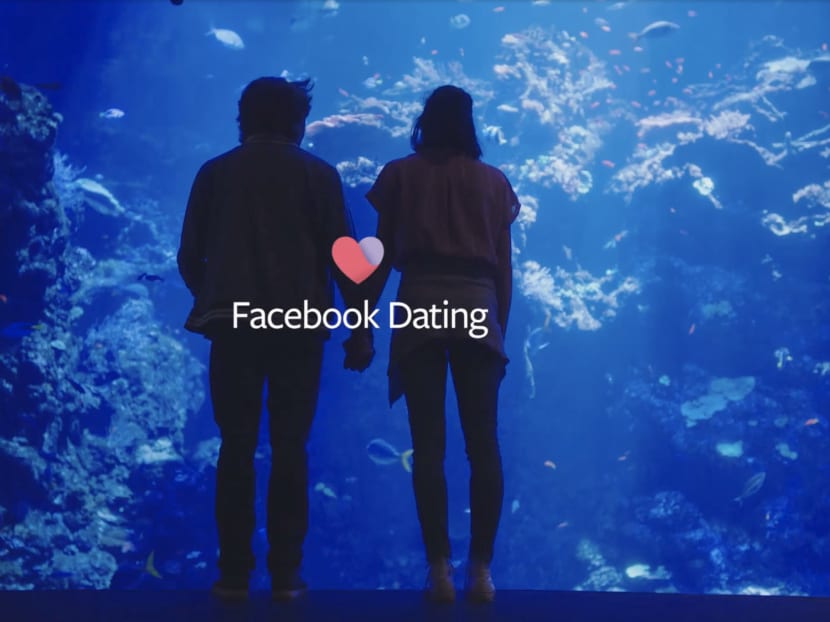 SINGAPORE — Singles in Singapore who are Facebook users may now find love through a new feature on the social media network.
Called "Facebook Dating", it allows singles to meet each other based on the preferences and interests that they indicate on their Facebook accounts.
This dating feature has been available since last year in Argentina, Canada, Colombia, Mexico and Thailand, and it was expanded on Wednesday (1 May) to include 14 more countries in the South-east Asian and South American region.
Besides Singapore, other countries in this region that will have access to Facebook Dating are Laos, Malaysia, the Philippines and Vietnam.
In South America, the feature will be made available to Brazil, Bolivia, Chile, Ecuador, Guyana, Paraguay, Peru, Suriname and Uruguay.
Ms Charmaine Hung, technical programme manager for Facebook Dating, said during a briefing to the media here on Tuesday that there are now more than 200 million people who have listed themselves as single in their relationship status on Facebook.
"Many of them already use Facebook to start meaningful relationships. We view this as an incredible opportunity to connect people should they choose to explore meaningful romantic relationships," she said.
A Business Insider report last November had quoted Facebook's product manager Nathan Sharp as saying that Facebook Dating had received an "overwhelmingly positive response" when it had first launched in Colombia last September.  
CREATING A PROFILE
The dating feature is available for free on the latest version of the Facebook mobile application, under the menu bar.
You have to be above 18 years old and already have a Facebook account to opt in to the service.
You will then be prompted to create a separate dating profile.
Ms Hung said this is in recognition that people have multi-faceted identities and may wish to present a different identity to the people they are dating.
However, they will have to retain their first name and age as specified in their original Facebook accounts.
At the point of sign-up, they must also turn on the location services of their mobile devices.
Ms Hung added: "We want to make sure that we create a safe experience as much as possible. We do require location because we want to know that you are where you say you are."
However, users may turn off their phones' location services after signing up for Facebook Dating and update it whenever they wish. This would give the users control over the information that they share with others, she said.
CASTING THE NET
Once a user has signed up for a profile, he or she will see suggested matches on the Facebook Dating page, which will show other users who have opted to use the service.
The suggested matches will show the profiles of people who are not from the user's list of "Friends" or "Friends of Friends".
However, a user may choose to view the profiles of people from his or her "Friends of Friends" list.
A user may also access an "Events" and "Groups" tab to view the profiles of people who fit his or her preferences and are also taking part in events and groups that he or she has joined.
Once a user is interested in a match, he or she may send a text message to the other person.
A user is allowed to send a message to another Facebook Dating user only once, but may continue the conversation if the other party responds.
On Wednesday, a new feature called "Secret Crush" was also rolled out for all markets with access to Facebook Dating.
This allows users to discover potential matches within their "Friends" list.
With "Secret Crush", users may pick up to nine of their Facebook "Friends" whom they find appealing as a potential date.
If any of these "Friends" are using Facebook Dating, they will receive a notification informing them that someone "has a crush" on them. And if both sides are on each other's "Secret Crush" list, it is a match and they may then get to know each other.
However, if a user's "crush" has not signed up for Facebook Dating, does not create a "Secret Crush" list, or does not put the user on his or her list, then the "crush" would not know that the user has listed him or her as one.
KEEPING SAFE
Ms Hung said that Facebook Dating has taken steps to ensure the safety of its users.
For example, a user can block and report inappropriate users of the dating service.
Ms Hung stressed that Facebook will impose a "stringent violation policy" and permanently disallow users who have been reported by others from returning to Facebook Dating.
Users who have violated Facebook's community standards are also not allowed to sign up for Facebook Dating, she added.
Facebook will also flag accounts that appear to have been created recently and prevent them from accessing Facebook Dating.
Ms Hung said that there is no fixed time period for how long a user will need to have a Facebook account first before they can sign up for Facebook Dating, but the time period will vary across countries.
'BE DISCERNING'
Commenting on the online dating channel, sociologist Tan Ern Ser from the National University of Singapore (NUS) said that users have to be mindful that their privacy could be compromised by hackers or through a leak.
"Potential users should ask themselves these two questions: First, would the information I am not prepared to let others know ever be leaked or accessed by unauthorised persons? Second, how would I know if the information on or from the people matched to me are accurate and truthful?"
Associate Professor Tan added: "One should therefore be wise and discerning, yet be willing to take some calculated risks."
Ms Violet Lim, co-founder of dating agency Lunch Actually, said that while the security features showed that Facebook Dating is aiming to prevent harassment, it will not be enough to protect users from love scams and catfishers — people who start online relationships with others to get money.
She added that while it made sense for Facebook to enter the dating market and it has a lot of online data on its users, she did not view the new function as competition.
"The reason why singles join dating agencies or work with matchmakers is because they enjoy and prefer to work with a real human being who can understand and provide empathy and advice in their real-world dating journey."
CORRECTION: An earlier version of this story said the dating feature was available on both Facebook's desktop version and its mobile app. This is incorrect. The feature is only on its mobile app. We are sorry for the error.