Facebook, Internet firms concerned over Singapore's draft laws to tackle fake news
SINGAPORE — Facebook and an industry group representing Internet and technology giants have expressed concerns over the proposed laws targeting fake news.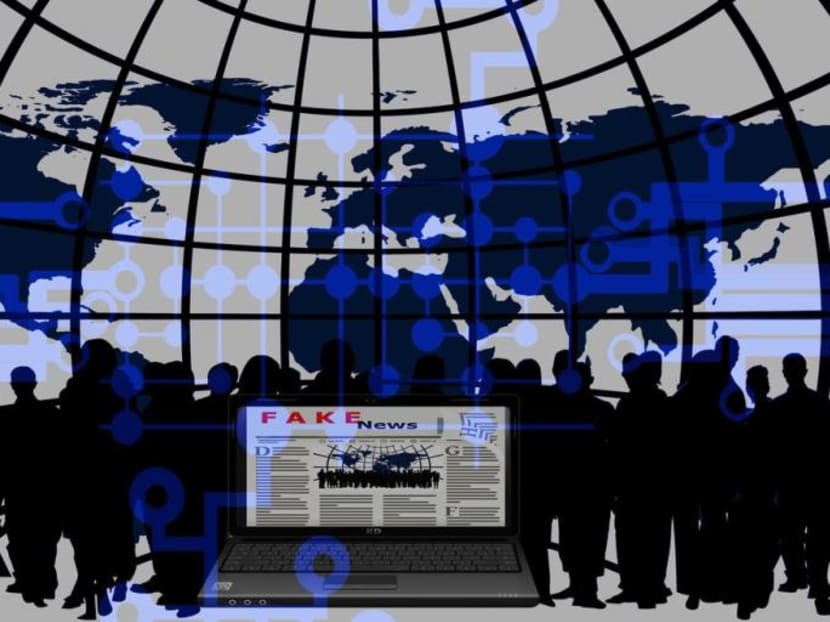 SINGAPORE — Facebook and an industry group representing Internet and technology giants have expressed concerns over the proposed laws targeting fake news.
Facebook said in a statement on Monday (April 1) that it is concerned with aspects of the law that grant "broad powers to the Singapore executive branch to compel us to remove content they deem to be false and pro-actively push a government notification to users".
"Giving people a place to express themselves freely and safely is important to us and we have a responsibility to handle any government request to remove alleged misinformation carefully and thoughtfully," Mr Simon Milner, Facebook's vice-president of public policy (Asia-Pacific), said.
The Asia Internet Coalition (AIC) said it is "deeply disappointed" by what it described as a lack of public consultation during the drafting process of the proposed laws targeting fake news.
This is given the "significant implications it could have for diverse stakeholders, including industry, media and civil society, in Singapore, the region and internationally".
The coalition is an industry association comprising leading Internet and technology companies such as Google, Apple and Facebook.
"We reiterate our position, which echoes that of many experts around the world, that prescriptive legislation should not be the first solution in addressing what is a highly nuanced and complex issue," the AIC said.
"We are also concerned that the proposed legislation gives the Singapore Government full discretion over what is considered true or false.
"As the most far-reaching legislation of its kind to date, this level of overreach poses significant risks to freedom of expression and speech, and could have severe ramifications both in Singapore and around the world."
Under the new Protection from Online Falsehoods and Manipulation Bill that was tabled in Parliament the same day, government ministers will be given broad powers to quickly stop the dissemination of online falsehoods and punish those who create and spread them.
Freelance journalist Kirsten Han, who was among those who made representations during last year's public hearings on deliberate online falsehoods, said that she found the Bill worrying "because it gives ministers so much discretion to order corrections or takedowns, or to block access to content".
"In my view, there aren't enough checks and balances — there is the avenue to appeal to the High Court, but how many Singaporeans would afford the time and money to apply to the High Court to get a minister's direction overturned?" she asked.
"From what I understand, France's anti-fake-news law allows election candidates to sue for the removal of contested content. This means that it still goes to a court first, and a judge will rule on whether the content will be removed.
"But Singapore's law gives ministers the power to order removal, and only after you fail in your appeal to the minister can you go to court, and even then, the court can only overturn the decision in limited circumstances."
In response to TODAY's queries, Google said: "Misinformation is a significant challenge, and one that we are working hard to address. We will study the Bill to determine our next steps, and urge the Government to allow for a full and transparent public consultation on the proposed legislation."
Likewise, Twitter said that it is reviewing the Bill to assess its implications.