Awards for Covid-19 fight: Frontliners tell how they aided dorm residents, set up isolation facilities
SINGAPORE — Tasked with converting two hotels into swab isolation facilities for migrant workers at the height of the Covid-19 pandemic, Mr Eugene Sim was initially puzzled as to why the workers took with them many personal belongings.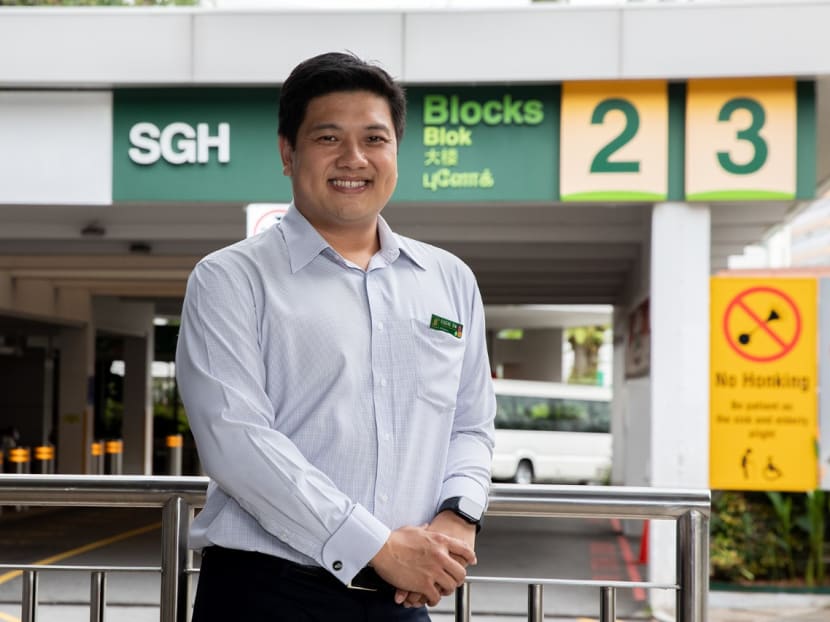 More than 100,000 people will receive national recognition for their contributions towards Singapore's fight against Covid-19
These include several people who were on the frontlines early in the pandemic
One was Mr Eugene Sim from the Singapore General Hospital, who ran operations at swab isolation facilities, for example
Ms Emiliah Hamzah of Raffles Medical Group and Mr Joseph Yong, a Scoot pilot, are both being awarded for their roles in the mission to evacuate Singaporeans from Wuhan 
Mr Yeo Choon Chong of Surbana Jurong will be awarded for the part he played in setting up Singapore Expo's Covid-19 facility 
SINGAPORE — Tasked with converting two hotels into swab isolation facilities for migrant workers at the height of the Covid-19 pandemic, Mr Eugene Sim was initially puzzled as to why the workers took with them many personal belongings.
The workers carried with them items such as stand fans even though they were set to leave within three days after learning of their Covid-19 status.
Mr Sim, an assistant director with the chief operating officer ambulatory office at the Singapore General Hospital (SGH), later realised that workers did so due to the uncertainty involved in the outcome of their results.
"What if their Covid-19 test results are positive, and instead of going back (to the dormitories), they are sent to the community care facility? And who knows how long then until their test turns negative?" Mr Sim said. The 38-year-old was recounting his experience to TODAY over the phone on Friday (Dec 30).
Covid-19 clusters had begun to emerge in worker dormitories in April 2020, before escalating to a total of 33,000 by June that year.
In a bid to stem the spread of the coronavirus, the authorities imposed a lockdown on dormitories in April that year, applying strict isolation rules.
Workers awaiting the result of a swab test were sent to swab isolation facilities. If they were found to be infected, they were moved to community facilities. 
Mr Sim, who is usually in charge of running operations at the 29 specialist outpatient clinics at SGH, found himself leading projects for his team during the pandemic. Besides running operations at swab isolation facilities, he also assembled teams from SGH to provide medical assistance to workers at dormitories.
He is among the more than 100,000 people who will receive national awards for their contributions towards Singapore's fight against Covid-19. 
The awards span several categories, including the Medal of Valour, which is given to personnel at the frontlines of the fight against Covid-19 and the Public Service Medal which is awarded to members of the community who made outstanding contributions to manage the impact of Covid-19.
For his efforts, Mr Sim will receive the Commendation Medal, which is given to those who performed outstandingly in their role during the pandemic and went beyond the call of duty.
Several others such as him are also being recognised for being at the frontlines early in the fight against Covid-19.
They include Ms Emiliah Hamzah, who was similarly struck by the plight of workers isolated in dormitories.
The 46-year-old manager from Raffles Medical Group assisted doctors during medical visits to dormitories during the pandemic.
During her trips there, she observed that isolated workers were sad and possibly experiencing cabin fever or depression. She tried to lift their spirits by engaging them in small talk, she told TODAY on Friday.
Her usual role involves overseeing daily operations in general practitioner clinics. She ensures that her team of healthcare professionals follows protocols such as patient registration and the dispensing of medication consistently.
However, during the pandemic, she stepped outside of her routine clinic operations to participate in projects focused on the pandemic.
These included being part of the team to evacuate Singaporeans from Wuhan in the early days of the pandemic on a Scoot airline.
Ms Emiliah said that when she was happy to step up as a medical volunteer for the mission because she believed her past experience as a paramedic with the Singapore Civil Defence Force during the Severe Acute Respiratory Syndrome outbreak in 2003 would prove useful.
Despite the potential health risks involved, the thought of being able to help during the pandemic "was far greater than the fear of being infected", she said.
She was on the Scoot flight which departed Singapore on Feb 8, 2020 and returned to Singapore the next day with 174 Singaporeans.
Her role during the 15-hour mission involved checking the health of every passenger as they boarded the aircraft, taking care of passengers who were ill and ensuring that officials from the Ministry of Foreign Affairs wore their personal protective equipment correctly.
For her efforts, she will be awarded with the Medal of Valour.
Another person who will get a Medal of Valour award was Mr Joseph Yong, the Scoot pilot who flew the same plane back to Singapore.
Mr Yong, who volunteered to be part of the mission, said he felt it was his "call of duty" to fly the plane.
The 51-year-old received a personal briefing from his superiors prior to the flight, and also had to wait six hours before passengers boarded the plane in Wuhan. The delay was due to the health and customs clearance that they faced in the Chinese city, which was the epicentre of the Covid-19 outbreak, he said.
He was also reminded of the importance of the mission when air traffic controllers acknowledged his flight immediately upon his return to Singapore.
"I felt like I was carrying the state flag with me," he told TODAY in an interview on Friday.
Among recipients of a Public Service Medal award was Mr Yeo Choon Chong, the chief executive officer for the Association of Southeast Asian Nations (Asean) arm of Surbana Jurong, an infrastructure and urban services consultancy.
Mr Yeo, 59, was instrumental in leading the set up of a temporary isolation facility to house Covid-19 patients at the Singapore Expo Convention Hall and Exhibition Centre in April 2020.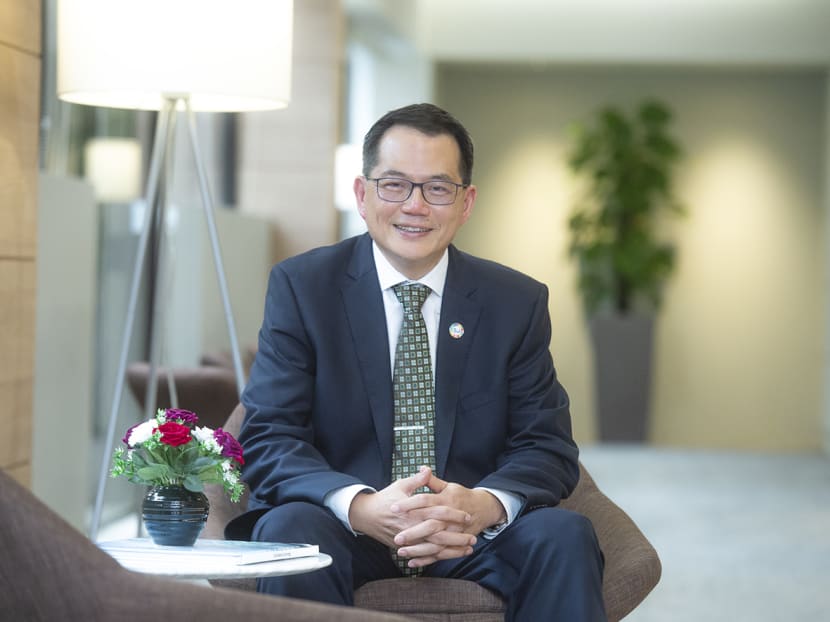 Besides having to design the facility from scratch, his team faced challenges in procuring materials for the facility, such as building material, beds and bedsheets.
Fortunately, his company has a wide network of contractors and suppliers and they were prepared to provide whatever resources they had left in their warehouses, Mr Yeo said.
The circuit breaker, which was a partial lockdown imposed on April 7, 2020, threw another spanner in his plans because it meant that many migrant workers could not leave their dormitories for work. However, Mr Yeo said that his team was able to convince contractors here to deploy workers they had on hand to work on building the facility.
His team's efforts meant that the facility, which would typically have taken up to five months to build, was completed within a few weeks.
Its completion gave him and his team a sense of satisfaction.
He thanked his team for their support, saying that they were prepared to sacrifice their time with family and risk their health to build the isolation facility as well as other Covid-19 facilities during the height of the pandemic.
He said: "People were so scared to step up of their house in 2020, and they were the ones prepared to leave home and get the work done. I think this is something that is quite commendable."
CORRECTION: An earlier version of this article said that the recipients had already received the awards. This is incorrect. They have yet to receive the awards at the time of the announcement. We are sorry for the error.