Emergence of 'finfluencers' helps raise awareness about finance, but licensed advisors question knowledge, partiality of some
SINGAPORE — A young man and woman in their 20s appear in a TikTok video, talking enthusiastically about their personal experience investing with only S$50. The caption on the video says it is a paid advertisement for a trading platform app called Syfe Trade. 
More finance influencers or "finfluencers" are using social media to promote financial products or share personal financial experiences
Licensed financial advisors said finfluencers help raise financial awareness, even though they are not regulated by the Monetary Authority of Singapore (MAS)
However, some financial advisors raised concerns about finfluencers' potential conflict of interest and insufficient financial knowledge
SINGAPORE — A young man and woman in their 20s appear in a TikTok video, talking enthusiastically about their personal experience investing with only S$50. The caption on the video says it is a paid advertisement for a trading platform app called Syfe Trade. 
This is one of the most popular videos posted by siblings Sara and Aaron Wee, who go by the TikTok name The Weeblings, having amassed about 114,000 views so far. 
Their TikTok page has a following of 29,400 accounts, with 188,000 likes.
The Weeblings are part of a growing group of young "finance influencers", or "finfluencers" in short, who use social media to talk about a range of finance topics, from investments and cryptocurrency to budgeting.
Using social media to share financial content is not a new trend, as financial bloggers have been around.
But finfluencers are using newer social media platforms such as TikTok, public Telegram groups and Discord, talking about more current issues and catering to a younger audience.
Their emergence has made finance-related information more accessible to the public, licensed financial advisors told TODAY.
But at the same time, there are also concerns that finfluencers may not be equipped with adequate finance knowledge or their views may be biased due to paid sponsorships and promotions.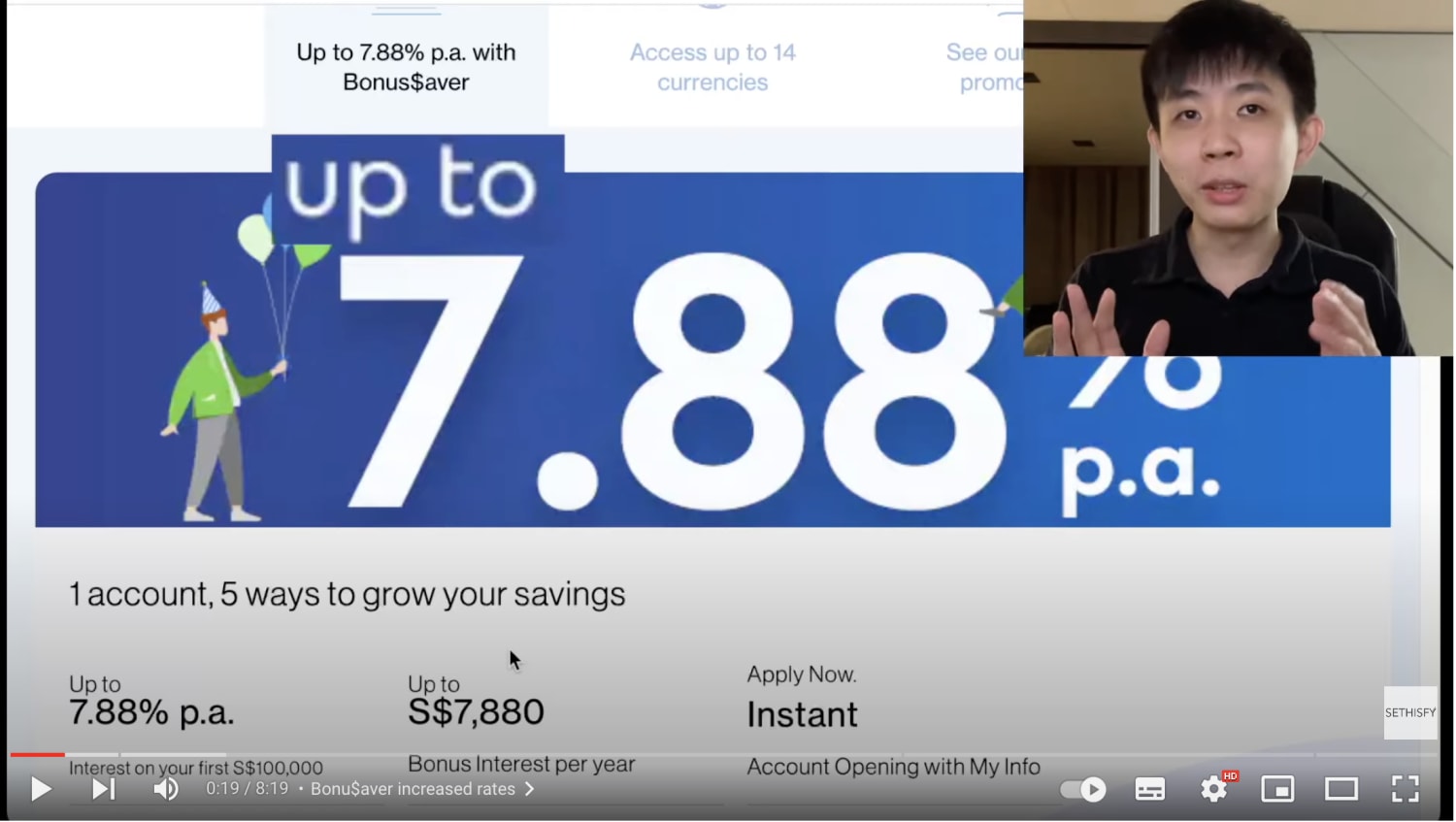 'NOT GIVING ADVICE, JUST SHARING FINANCIAL JOURNEY'
Mr Seth Wee of Sethisfy said he started his finfluencer journey in January 2020 with the aim of building a community and sharing his personal financial experiences on YouTube. 
The 35-year-old said: "My YouTube videos were supposed to be an online diary but the finance side got more attention, so I decided to focus on that."
Mr Wee also runs a public Telegram group, which has more than 7,000 subscribers, and a blog. 
He said that the demographic of his YouTube viewers consists mostly of people in their 20s to mid 30s who are interested in his content on personal finance or promotions and deals.
The Weeblings also started their finfluencer journey about a year ago.
"We were interested in talking about finance but none of our friends seemed to want to talk about these things. So we created The Weeblings to look for a community," said 29-year-old Sara Wee.
Her brother, 26-year-old Aaron Wee, said that they have invited experts to share personal financial advice and tips to their viewers.
"Sometimes there are people who personally message us to ask for financial advice for their personal situations. We have to remind them that we are not licensed financial advisors and we do not give out personal financial advice. We are just here to share our financial journey," he said.
One of their followers is Mr Abraham Kang, who owns a finance consultancy business and is also a financial advisor licensed by the Monetary Authority of Singapore (MAS).
"The Weeblings also talk about other aspects of finance and business such as drop shipping and trading, which got me interested because they don't just stick to one thing," said Mr Kang.
"Personally, I don't think they are giving any sort of advice. They are still figuring it out on their own. They share things that worked and things that didn't work for them."
Mr Ryan Seah, who follows Mr Seth Wee's Telegram groups, said that on the finfluencer's recommendations, he has signed up for some credit cards, such as the DBS Live Fresh and OCBC Frank.
The 23-year-old full-time student said: "Seth inspires me to become a more savvy and informed consumer, and gives valuable and free advice on strategic tips to save money, especially in tough economic situations like now."
Operations executive Timothy Ng said he follows finfluencers Seth Wee and Chris@Honey Money SG's Telegram channels as he finds their content easy to understand. 
"Seth and Chris both cut through the jargon and give us their perspective on financial advice," the 32-year-old said.
"I am apprehensive about taking a financial advisor's advice because I am not sure whether the advisor does this out of self interest or genuine concern for the client's needs,"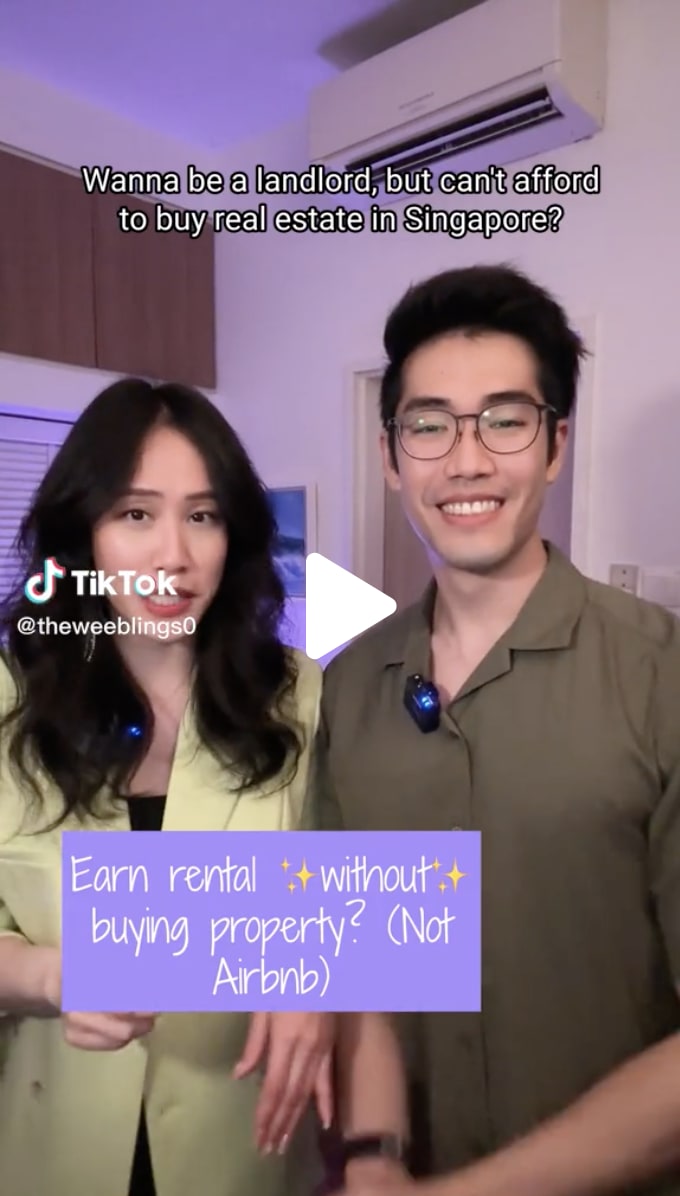 INFLUENCERS MAKE FINANCE ACCESSIBLE AND RELATABLE, SAY LICENSED FINANCIAL ADVISORS, BUT THERE ARE CONCERNS
While finfluencers may have gained popularity, licensed financial advisors who spoke to TODAY do not regard them as rivals. Rather, these advisers believe that finfluencers make finance-related information more accessible to the public.
Ms Pamela Chong, associate manager at Legacy FA, said: "Finance influencers actually make my work easier because they increase the public's awareness about finance. Nowadays, people are more tech-savvy, so they prefer doing their research on their own first."
Mr Christopher Tan, founder and chief executive officer of Providend, said: "I generally believe that it is good to have finance influencers and don't see them as a threat to the financial advisory industry. Financial influencers have raised the general financial and investment literacy of the general public, which is a good thing."
However, he is concerned that finfluencers' finance knowledge may be insufficient.
"Some financial influencers may not have deep enough financial knowledge or experience and end up advocating certain personal philosophies and financial products that may not be sound or backed by evidence," said Mr Tan.
A second concern raised by another financial advisor is a potential conflict of interest when sponsorships are involved. 
Mr Kenny Loh, a real estate investment trust specialist and independent financial advisor, said: "Finance influencers generate income from advertisements and don't need credentials to do so.
"But one concern is if they have a hidden agenda, such as to encourage readers to subscribe to their private channels for unregulated financial advice.
"I have seen some financial influencers sharing risky investment tips to the public freely but those tips are not suitable to everyone, anyone due to different financial situations, life stages and commitment."
Financial blog The Dollar Bureau said it is concerned about financial influencers promoting products and services that are "not in their followers' best interest, as they may downplay the risk of specific products recommended".
"Many also do not disclose whether they are remunerated by the companies that engage their service."
Ms Claudia Koh, a financial advisor with the blog, added that there is "a lack of restrictions imposed on what finance influencers can talk about" as they are not regulated by MAS.
"Finance influencers must be transparent about their qualifications and experience and include proper disclaimers stating they are not providing professional financial advice," said Ms Koh.
"This ensures that individuals are aware of the limitations of the information being shared, and enables them to perform due diligence and manage their risk accordingly."
Ms Dawn Cher of popular blog SG Budget Babe said she applies her training in media law and policies to ensure the content she puts out is accurate. 
The Wee Kim Wee School of Communications and Information alumni said she would "distinguish clearly when I am sharing a fact or opinion".
Mr Seth Wee, in one of his YouTube videos titled Confession: The Problem With Finfluencers, said that viewers should be aware of the "conflict of interests" of finance influencers, who often receive sponsorship or paid advertisement jobs to promote certain financial products, which may not be the best out there or suit every consumer.
He told TODAY that he prefaces his videos with a disclaimer that he does not offer personal financial advice.
He also tells his audience that he is only sharing his own personal financial journey and that people should do their own research.
SEEK PERSONAL FINANCIAL ADVICE FROM LICENSED ENTITIES ONLY: MAS
In response to TODAY's queries, a spokesperson from the Monetary Authority of Singapore (MAS) said that it "strongly encourages consumers to deal only with entities regulated by MAS", so that they will be protected by the laws administered by the authority.
"By choosing to deal with unregulated persons or entities (including those based overseas), consumers will forego the protection given under the MAS regulations," the authority said.
"Our regulatory regime seeks to ensure that investors receive adequate information to make well-informed investment decisions, and are dealt with fairly by product distributors." 
Before committing to an investment, consumers should always ask, check and confirm to avoid any potential scams, MAS said. If it sounds too good to be true, it probably is.
MAS urges consumers to ask as many questions as they need to "fully understand the investment opportunity". 
"Check on the company, its owners, directors and management members to assess if the opportunity is genuine," MAS said.
Consumers can confirm the company and representatives' credentials by using available resources, including:
Financial Institutions Directory – a list of financial institutions regulated by MAS and the regulated activities they are authorised to provide (https://eservices.mas.gov.sg/fid)
Register of Representatives – a list of individuals who conduct activities regulated by MAS. This list is available on the MAS website (http://www.mas.gov.sg)
Investor Alert List – a list of persons unregulated by MAS who may have been wrongly perceived as being licensed or authorised by MAS (http://www.mas.gov.sg/ial)