First genetic databank in Singapore to help healthcare practitioners in Asia make more accurate diagnosis
SINGAPORE — Medical researchers here have created the first genetic databank which will give better insights on inherited diseases among Asian populations.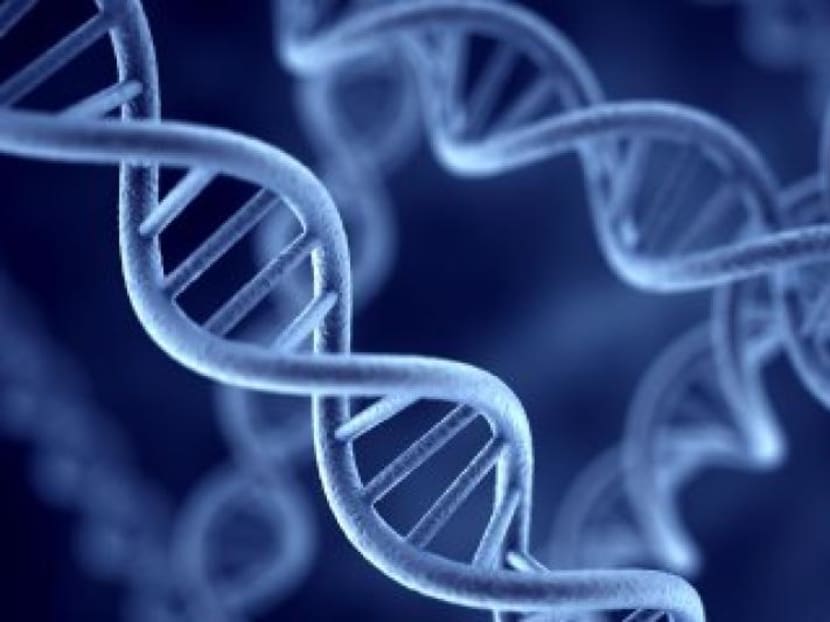 SINGAPORE — Medical researchers here have created the first genetic databank which will give better insights on inherited diseases among Asian populations.
These insights will help medical practitioners make more accurate diagnosis and allow for early prevention of diseases. 
The team from the Genome Institute of Singapore (GIS) of the Agency for Science, Technology and Research (A*Star) collected the blood samples of close to 5,000 Singaporeans — 2,780 Chinese, 903 Malays and 1,127 Indians. The samples were sequenced over two years by several healthcare institutions including the National University Hospital, Khoo Teck Puat Hospital and the Singapore Eye Research Institute.
The databank contains the completed whole-genome sequencing (WGS) — the process of determining the DNA sequence of a person's genes — of these samples and is now the world's largest WGS analysis of the Asian population.
Genetic variations are known to contribute to an individual's susceptibility to disease and response to treatments.
The study found 126 genetic variants common among the Asian population which have been classified as potentially disease-causing.
WHY THE DATABANK IS USEFUL 
In 2013, a study found that a typical patient with a rare disease usually gets misdiagnosed at least twice in the span of seven years. 
Dr Saumya Jamuar, head of SingHealth Duke-NUS Genomic Medicine Centre, who was at a media briefing about the new databank on Monday (Oct 14), explained that Asian populations are not extensively studied.
If an Asian patient's genetic variants are checked against a Western database, doctors may not be able to determine the cause of illnesses due to the difference in DNA between the two, he said. 
However, if an Asian patient is compared against a database of other healthy Asians, it would be easier to filter the problem, he explained. 
Professor Liu Jianjun, GIS' deputy executive director and co-author of the study, likened the databank to a map that would help empower research and help practitioners understand diseases that the Asian populations inherited.
Many groups of people can use it for their own study, he said, and annotate the map.
MALAYS AND CHINESE HAVE SIMILAR GENES
Singapore is being used as a proxy of the Asian population as the nation provides an "excellent representation of Asia" and its three major ethnic groups capture 80 per cent of Asia's diversity, Prof Liu said. 
The study found a "noticeable degree of genetic intermingling" among the three ethnic groups, especially among the Chinese and Malays.
Researchers also found that the Malays split from the Chinese about 24,800 years ago and that the Malays experienced a significant gene inflow with East Asians about 1,700 years ago.
These findings coincide with the "Austronesian expansion" — a hypothesised historical migration of people from East Asia to South-east Asia and further to remote Pacific and Oceania islands.
The researchers also studied 14 different regions of the genome — called loci — that are associated with human traits such as the ALDH2 deficiency, which gives people the "Asian flush", and Edar, which gives Asians black hair.
Among these different genomes, they identified 98.3 million genetic variants. Of these, more than half have not been previously reported in public databases, which to date have focused on Western European populations.
The study is still in its preliminary stage and researchers are looking to expand the databank to include samples from more than 10,000 Singaporeans in the next year and 100,000 Singaporeans in the next few years.