Food-tasting sessions and free Wi-Fi: What inter-agency teams at dorms have done for foreign workers' well-being
SINGAPORE — They were a team set up, among other things, to help foreign workers isolated in their dormitories get their food on time.
SINGAPORE — They were a team set up, among other things, to help foreign workers isolated in their dormitories get their food on time.
But one of the first things the team realised was that the dormitories were not designed for food distribution operations.
"In (Tampines) dormitory, there is little to no shelter (or furniture) for us to do things like food or care-pack distribution," said Senior Lieutenant Colonel (SLTC) Tan Shengyang, the leader of the Forward Assurance and Support Team (Fast) assigned to the dormitory.
The problem was rectified when the Singapore Armed Forces (SAF) erected a 20m by 30m tent as a distribution point, where food and essential items such as hand sanitisers, masks and thermometers are distributed.
That was not the only issue SLTC Tan's team, comprising 12 officers from the Ministry of Manpower and the SAF combined, encountered when they started their assignment on April 8. While the team has no members from the Singapore Police Force, they do work closely with each other.
There was also a language barrier, with the dormitory residents being of different nationalities.
With the help of the dormitory's operator, they quickly identified workers who can speak English and bridge the gap between the Fast members and their compatriots.
They also set up a WhatsApp chat group with the workers.
SLTC Tan, 38, is the head of the planning branch at the Signals and Command Systems headquarters in the SAF.
Another high-ranking officer leading a Fast is SPF's Superintendent James Tan, whose team is assigned to the Westlite Papan dormitory in Jurong.
There, they made sure that the food is acceptable to the residents, which included foreign workers employed in industries providing essential services.
This is by having "food-tasting sessions", where representatives from different nationalities give feedback on the taste and quantity of the food, said Supt Tan, the 35-year-old assistant director of Interpol's cyber strategy and capabilities development.
For Bangladeshi workers, the Migrant Workers Centre engaged a Bangladeshi chef to cook dishes for his compatriots.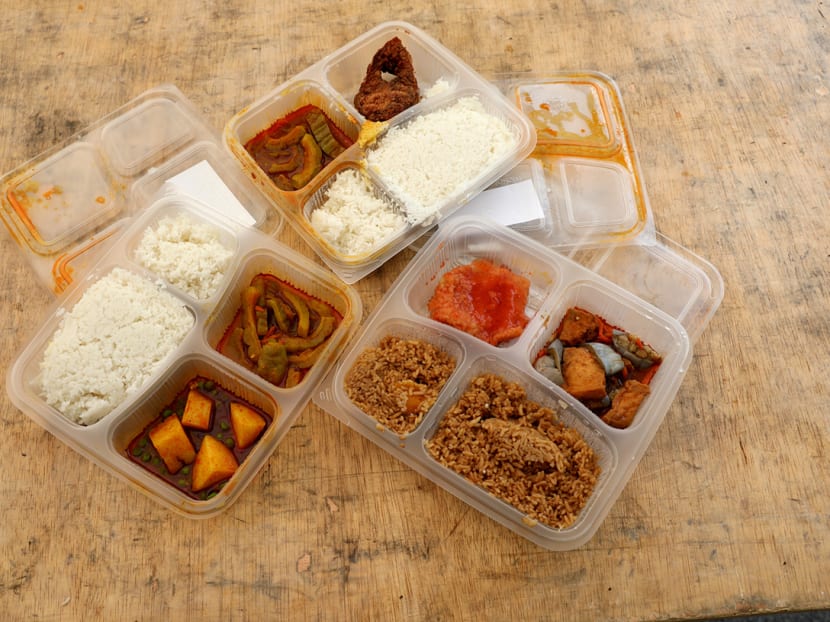 GIVING WORKERS REMITTANCE SERVICE, WI-FI ACCESS
Apart from ensuring that the workers have enough food, the Fast members also have to look after their well-being.
For the Tampines Dormitory team, this includes ensuring that the residents can remit money to their families.
"They can be locked down, but they cannot be prevented from sending money home. There are livelihoods at stake," SLTC Tan said.
His team managed to get approval for a remittance company to enter the gazetted compound to provide the service.
The workers also needed to be able to replenish their personal supplies, such as soap and washing powder, even as they are isolated.
To this end, SLTC Tan's team worked out an arrangement for the workers to place orders with a minimart within the compound through their phones and pay via bank transfer.
Once the orders are placed and paid for, the supplies are delivered directly to the workers in the lodges.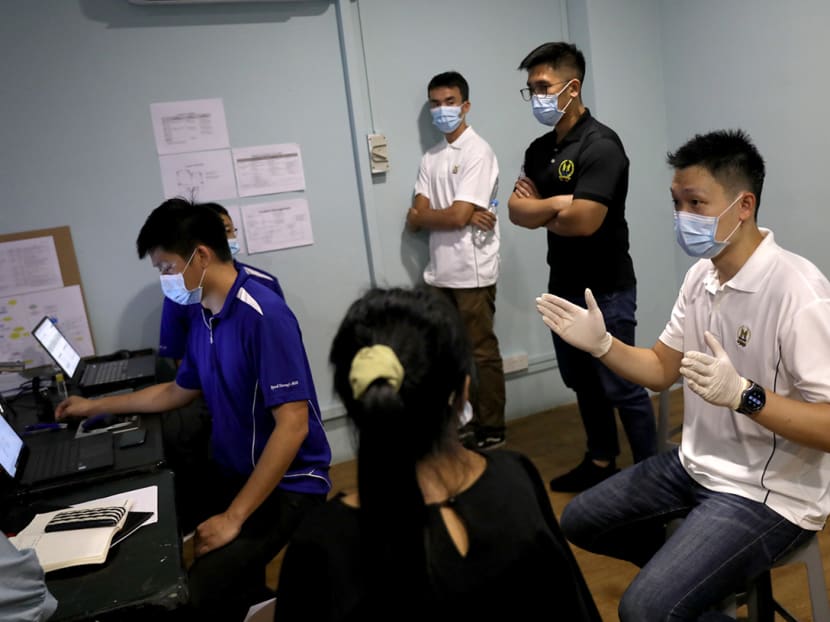 They also set up free Wi-Fi access within the workers' rooms, which keeps them occupied and allows them to keep in touch with their families back home.
Mr Mundla Anil Kumar, a 31-year-old resident at the Tampines Dormitory, told TODAY that his family in India has been very concerned about his well-being.
He is a driver with a construction firm and has been working in Singapore for the past 10 years.
"I told my family, 'We are safe. The Singapore Government takes very good care of us'," Mr Mundla said.