Foodpanda customers can say 'no' to disposable forks and spoons from next month
SINGAPORE — From January, customers of food delivery company foodpanda will get the option to say "no" to disposable cutlery.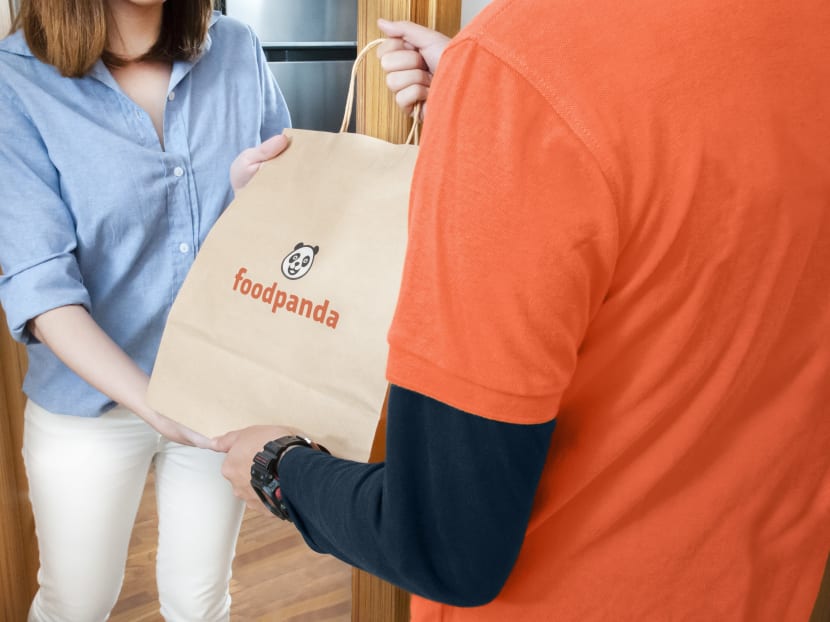 SINGAPORE — From January, customers of food delivery company foodpanda will get the option to say "no" to disposable cutlery.
The company is also in talks with its partner eateries to replace their food containers -- often made of plastic -- with packaging made from sugarcane pulp, touted to be more sustainable.
Foodpanda told TODAY both initiatives will be tested in Singapore before they are rolled out to 11 other Asian and Eastern European cities it operates in.
The Berlin-based company wants to curb the increase in packaging used as its business grows, said foodpanda managing director Luc Andreani.
Its restaurant partners usually provide the disposable cutlery, while foodpanda provides paper bags for the deliveries.
The company, however, does not track the amount of packaging waste generated from its orders.
It is in talks with about 100 of its restaurant partners – which make up half of its orders – to see if they are receptive to switching to food containers made of left-over sugarcane pulp.
The plastic-free alternative, supplied by a firm called VitalWare, is biodegradable but more costly.
"Our ambition for sustainable foodpanda packaging is that it will replace all restaurant packaging… (at) no additional costs," said Mr Andreani.
Early last year, the company replaced the plastic bags used to pack food orders with Forest Stewardship Council-certified brown paper bags.
"We realised the impact that packaging has on our brand, and on the environment, and wanted to source something to reflect this," he said.
The explosive growth of food delivery services worldwide has raised concerns about the industry's environmental impact.
Disposable packaging is necessary for food delivery and ensures food safety, said Mr Teri Teo, a committee member of the Packaging Council of Singapore, an industry group of the Singapore Manufacturing Federation.
Anti-waste groups agree more should be done to cut excessive use of packaging.
The Singapore Environment Council (SEC) has seen an increase in food packaging waste but its executive director Jen Teo said not all of it was traced to food delivery services.
"A busy lifestyle and the ready availability of takeaway or delivery food choices have combined to increase the amount of food packaging waste Singaporeans generate. We have also seen a move away from paper packaging towards the use of plastic containers and bags," she added.
Disposable packaging becomes a problem when not disposed of or recycled properly, said Ms Teo. They can end up in the oceans and be consumed by fish and other marine creatures, eventually ending up in the food chain.
Ms Aarti Giri, the founder of non-profit group Plastic-Lite Singapore, said some restaurants use excessive packaging – from separate plastic bags for sauces, to individually wrapped cutlery.
Apart from giving customers the option to refuse disposable cutlery, food delivery companies can consider offering discounts to those who do so, she said.
But foodpanda said it would not offer incentives or rebates to customers who opt out. "Many customers are ordering food to their homes or offices, where cutlery is readily available. foodpanda hopes that this prompt alone would encourage customers to opt out," said Mr Andreani.
It remains to be seen if other food delivery players will take steps to reduce packaging waste. Deliveroo declined to comment, while an UberEATS spokesperson said: "Food packaging is largely decided by our restaurant partners on what works best for their cuisine. We welcome and remain supportive of any eco-friendly initiatives that they would have."
Studies should also be conducted to track the amount of food packaging used for takeaways and deliveries, in order to set reduction targets, said Ms Giri.
"Because out of sight is out of mind. People say they order (food deliveries) only once a week or once a month, but when there are lots of people doing that, (a lot of) waste is generated," she said.
CLARIFICATION: An earlier version of this story reported that foodpanda is in talks with 20 restaurant partners regarding switching to using food containers made of left-over sugarcane pulp. The company has clarified that it is in talks with about 100 restaurant partners.