Former opposition party chief Lim Tean forms new political party, People's Voice
SINGAPORE — Mr Lim Tean, who used to head the opposition National Solidarity Party (NSP), has set up a new political party called the People's Voice, making it the 11th political party in Singapore.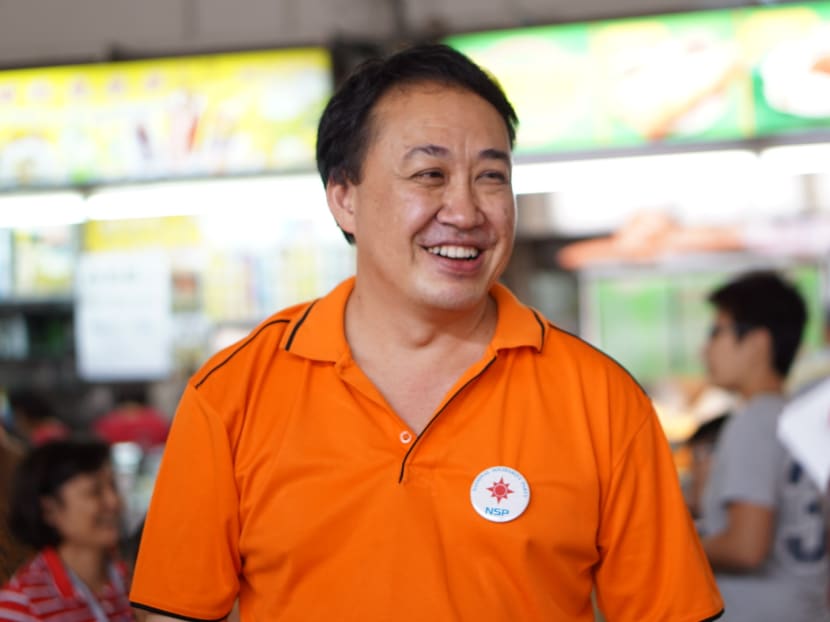 SINGAPORE — Mr Lim Tean, who used to head the opposition National Solidarity Party (NSP), has set up a new political party called the People's Voice, making it the 11th political party in Singapore.
The 53-year-old lawyer announced this on his Facebook page on Monday (Oct 29). He later told TODAY that the Registry of Societies, which is under the Ministry of Home Affairs, had emailed him last week to inform him that his application has been approved.
In response to TODAY's queries, a MHA spokesman said on Wednesday: "Peoples Voice was registered on 31 October 2018. The application requirements for a political party are similar to the requirements for any other society, except that its membership is confined to Singapore Citizens only."
Mr Lim declined to reveal the number of members in his party, only saying that about 600 people have expressed interest to join him. "We will formally approve and admit them into the party later on."
Mr Lim, who first talked about forming a party in July, said that People's Voice will not have the traditional structure of other political parties. "I am the party leader, but we do not have the secretary-general position in the party. We are doing things differently," he said, adding that "secretary-general" is an "old-fashioned and almost communist term".
In his Facebook post, there is a seven-minute video where Mr Lim spelt out his party's promises. These include re-examining the hike in water prices — which went up by 30 per cent in July — and a pledge to slash ministerial salaries.
He also said in the video that the party is here to "make a difference" and "to be in government", and it does not merely want to be doing checks and balances against the ruling People's Action Party (PAP).
Elaborating on this, Mr Lim told TODAY that the party's promises are "not an election manifesto", but "some of the most important issues we want to deal with".
He expressed confidence that though his party is newly formed, it will be able to galvanise support from the population from now until the next General Election, which is due by April 2021.
More details on how the party will set itself apart from the others will be revealed at a later date, he said.
In July, Mr Lim's party — then unregistered — was among seven political parties which met to discuss the possibility of forming an opposition coalition to contest the upcoming polls.
Last year in May, Mr Lim made the news after announcing his resignation from the NSP, where he has been the party's leader for barely two years. He said then that he and the NSP had a "fundamentally different" approach to politics.
Political analyst Felix Tan, an associate lecturer at SIM Global Education, noted that Mr Lim wanting to form the Government is a "bold move, but not the least surprising" since political parties in other countries are formed on that basis.
"We need to examine whether, firstly, Singaporeans are ready for a new party with little or no experience or success in political ambit to come into the fore," Dr Tan said.
Other areas that People's Voice needs to focus on include attracting members who are "cogent in their thoughts and not just with an axe to grind", he added. "Only then will Singaporeans be able to see for themselves that, perhaps, this political party is serious to battle it out in the long-term," Dr Tan said.
"It will definitely be able to garner some influence within the short term, but with little experience, it might be challenging for them to attract a decent support to enforce any change within our political atmosphere."
Political analyst Eugene Tan, a law professor at the Singapore Management University, said Mr Lim's proclamation that his party wants to be the new Government is an attempt to show that it is inadequate and untenable for Singapore's opposition parties "to be comfortable with being a mere check and balance to the PAP".
"His message is addressed more to Singaporeans who have higher expectations of the opposition."
However, Associate Professor Tan added that the People's Voice is still an "unknown entity and it has its work cut out in a very crowded opposition space".
Its prospects will depend on how the party differentiates itself from the others and how persuasive it will be in convincing Singaporeans of its plans despite its lack of any track record.