Former Solicitor-General and political exile Francis Seow dies
SINGAPORE — Former Solicitor-General-turned-political-dissident Francis Seow has died, his nephew confirmed. Mr Seow was 88.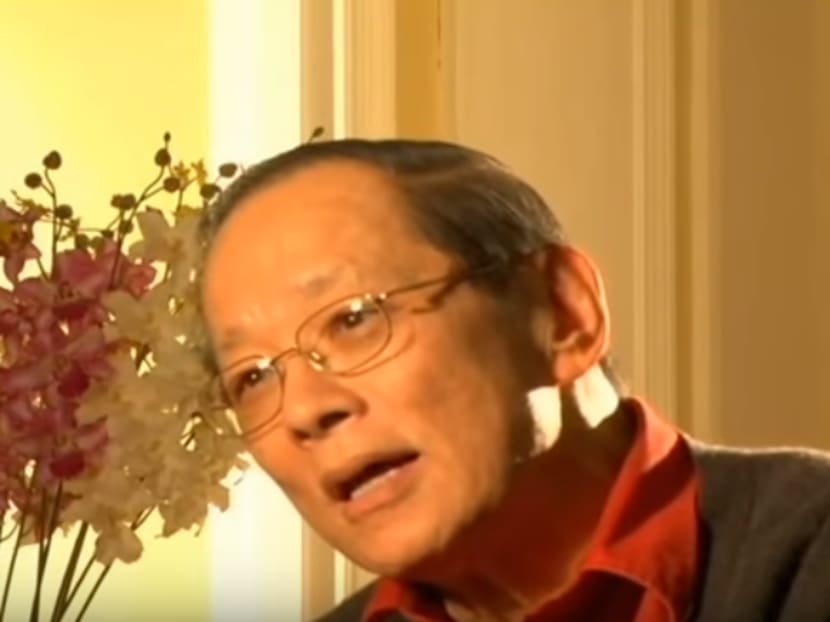 SINGAPORE — Former Solicitor-General-turned-political-dissident Francis Seow has died, his nephew confirmed. Mr Seow was 88. 
"My uncle, Francis Seow, former Solicitor-General of Singapore, President of the Law Society and political dissident, passed away this week in Boston ... where he lived for the past 25 years in exile," said Mr Mark Looi, in a post on social networking platform LinkedIn dated Thursday (Jan 21). 
The vocal critic of the People's Action Party (PAP) had been living in the United States since 1988, fleeing there shortly after he was released from 72 days' detention under the Internal Security Act (ISA). His detention was due to his collusion with American diplomat Hank Hendrickson to interfere in local politics, by agreeing to the latter's request to contest in the elections.
Mr Seow, known for his silver tongue and slick turnout, narrowly lost in Eunos Group Representation Constituency on a Workers' Party ticket in the 1988 General Election, garnering 49.1 per cent of the votes.
Before turning to politics, Mr Seow had a prominent legal career in public service, being appointed Solicitor-General in 1969 — a post he held for two years. He was also appointed senior counsel to a Commission of Inquiry on an examination boycott by Chinese students in 1963.
He subsequently left public service to start his own legal practice in 1972. He was to be suspended from practice twice, including once for breaching an undertaking given on behalf of his junior law partner to the Attorney-General. Nevertheless, he was elected into the council of the Law Society of Singapore (LawSoc) in 1976.
Ten years later, he was elected President of the LawSoc, where he had his most well-known run-in with the Government over amendments to the Newspaper and Printing Presses Act, which he labelled as "ambiguous". The amendment gave the Government powers to restrict the circulation of foreign publications that are deemed to be interfering in domestic politics.
Mr Seow's comments — the first time LawSoc had clashed openly and publicly with the Government over public policies — led to Mr Goh Chok Tong, who was then Deputy Prime Minister, to say the society had "gone political".
Three months later, the Government moved to tighten the Legal Profession Act — preventing the society from commenting on matters the Government had not submitted to it and barring those with previous convictions or suspensions from holding office. The move prompted Mr Seow's entry into Opposition politics. 
After Mr Seow fled to the US, he was convicted in absentia of 60 tax evasion charges. While in exile, Mr Seow authored three books, including To Catch a Tartar: A dissident in Lee Kuan Yew's prison, in which he wrote about his legal career, opposition politics and ISA detention.
He also continued to stir controversy that caused ripples in Singapore. In a speech he gave in Williams College, Massachusetts in 1995, he described Singapore's judiciary as pliant and corrupt. It was to spark a heated debate in Parliament between the PAP and Opposition Members of Parliament over Singapore Democratic Party (SDP) chief Chee Soon Juan's remarks from the floor that day. 
Dr Chee, who posted about Mr Seow's death on his Facebook page on Thursday, said he "always enjoyed (Mr Seow's) wit when (they) met".
Former ISA detainee Teo Soh Lung was represented by Mr Seow in 1987 when she was detained under the Act on suspicion of being involved in a Marxist conspiracy. Ms Teo said she had planned to visit Mr Seow in April "but it's too late". 
She described Mr Seow as "a man of courage". "He dared to take on Lee Kuan Yew, when others dared not," she said. Away from his combative side, Mr Seow was "a gentleman in the real old-fashioned way", Ms Teo said. 
"He would always open the car door for a lady ... He's like that," she said. "He would always have his red handkerchief sticking out of his top pocket. He was very, very gentlemanly." ADDITIONAL REPORTING BY FRANCIS LAW