Free HPV vaccinations to be made available to 13-year-old girls: MOH
SINGAPORE — From April, 13-year-old girls can get vaccinated against the human papilloma virus (HPV), the most common sexually transmitted infection, for free.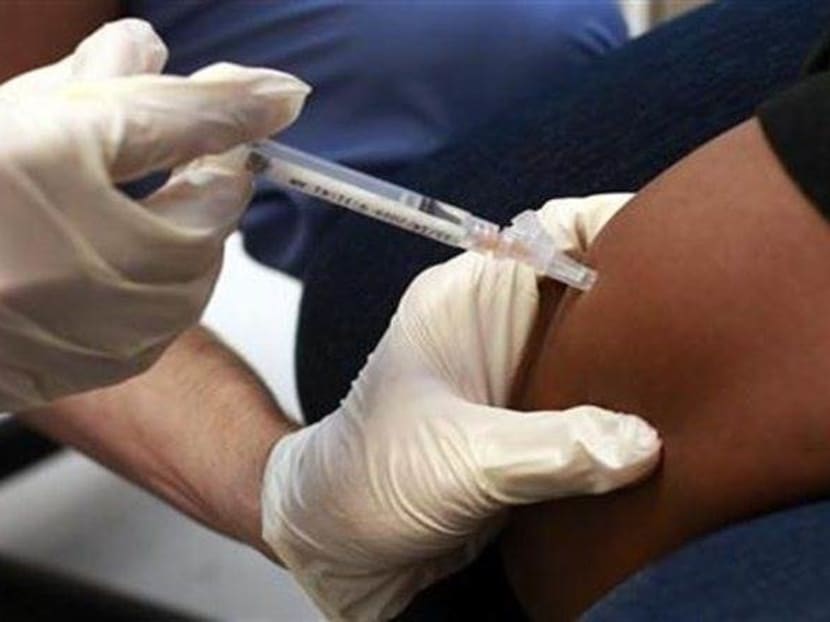 SINGAPORE — From April, 13-year-old girls can get vaccinated against the human papilloma virus (HPV), the most common sexually transmitted infection, for free.
The jabs, which will be optional, will be made available as part of the national school-based vaccination programme, Senior Minister of State for Health Amy Khor said during a debate on her ministry's budget in Parliament on Wednesday (March 6).
Parents will have to give their consent.
The vaccine will be offered to all girls attending Secondary 1 in national schools and 13-year-old female Singapore citizens and permanent residents who attend private education institutions.
From this year, the Ministry of Health (MOH) will set aside S$2.5 million annually for the HPV vaccination programme.
There will also be a one-time cost of about S$10 million this year, as MOH will be making available a "catch-up" programme for current cohorts of female students in Secondary 2 to 5 to get vaccinated as well.
Dr Khor said the initiative comes as one area of focus of the Women's Health Committee, which she chairs, is cervical cancer.
She noted that almost 200 new cases were diagnosed annually and around 70 people died of the disease each year from 2011 to 2015.
For women aged 30 and above, Dr Khor said MOH is introducing a more accurate HPV screening test for cervical cancer, which only needs to be done every five years.
Currently the recommended protocol involves the Pap smear test, which needs to be done every three years.
"The better test will cost more, but the Government will provide more subsidies, so the cost to women will be the same in the long run," she said.
HPV AND THE VACCINE: WHAT YOU NEED TO KNOW
While HPV is usually harmless and goes away by itself, some types can lead to cancer or genital warts.
The greater the number of sexual partners someone has, the higher the risk of HPV infection.
In Singapore, HPV vaccines are approved for use in girls and women aged 9 to 26, under the National Childhood Immunisation Schedule.
The vaccine is most effective before a woman becomes sexually active, but sexually active adults, both male and female, can still benefit from it.
While prices vary across clinics, it costs at least S$300 to get the required three shots of the vaccine.
In 2017, the MOH included the HPV vaccination on its list of recommended immunisation jabs for those aged 18 and above. Singaporeans can now use up to S$500 in their Medisave account every year to pay for it. 
Currently, women can get the jabs at polyclinics or GP clinics. There are two HPV vaccines approved for use here — Gardasil and Cervarix.
While the HPV vaccine has been offered here for more than 10 years, a study published in 2017 by SingHealth Polyclinics showed that uptake and awareness of the vaccine and of HPV's link to cervical cancer was low.
Last year, the Singapore Cancer Society announced a three-year plan to tackle cervical cancer by encouraging girls and young women to get vaccinated against HPV.
The vaccine can help prevent certain types of HPV infection that could lead to cervical cancer — the 10th most common cancer for women here, and also considered one of the most preventable cancers.
Countries such as Malaysia, Brunei, Australia and the United Kingdom have also introduced HPV vaccines to their school-based vaccination programmes.