GE2020 Hot Spots: West Coast GRC – not all quiet on the western front as ex-PAP man returns to stomping ground
SINGAPORE — Synonymous with industrial estates and large tracts of undeveloped land, the western side of Singapore is seldom under the national spotlight.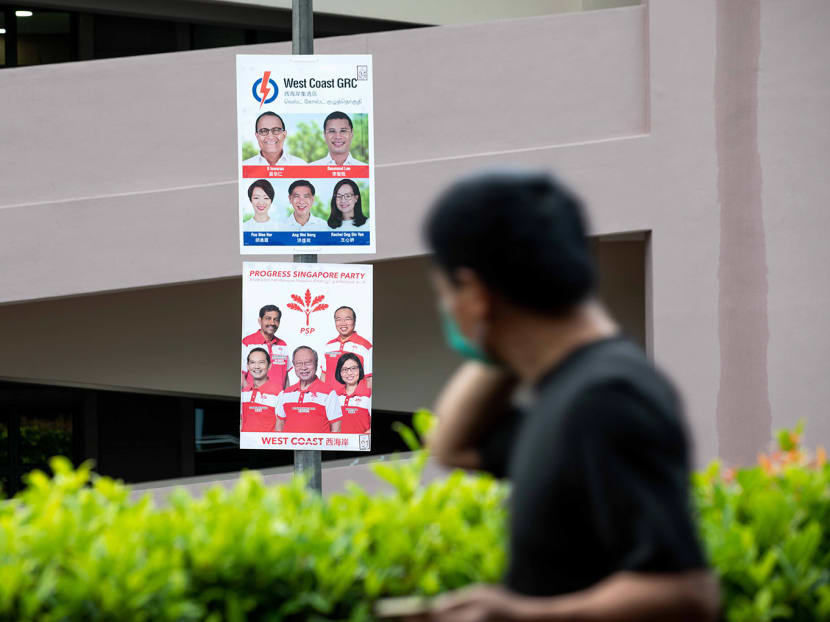 In the past four elections, PAP has won West Coast GRC via two walkovers and two relatively straightforward victories
It has been touted as a key battleground to watch, after it was confirmed that former PAP MP Tan Cheng Bock will lead an opposition team to contest the constituency
The constituency is slated to undergo major redevelopments, as part of plans for the Greater Southern Waterfront
Diverse demographic make-up spans from households living at Sentosa Cove and Keppel Bay to those residing in one- and two-room flats in Boon Lay
SINGAPORE — Synonymous with industrial estates and large tracts of undeveloped land, the western side of Singapore is seldom under the national spotlight.
Until recently, that is. During last year's National Day Rally, Prime Minister Lee Hsien Loong announced more details of the Greater Southern Waterfront, which covers 30km of coastline towards the west of the island, stretching from the Gardens by the Bay East area to Pasir Panjang.
A large part of the area to be redeveloped comes under the West Coast Group Representation Constituency (GRC), which incidentally has found itself hogging the headlines in the ongoing General Election (GE). 
In contrast to previous elections, which included two walkovers and relatively straightforward victories for the ruling People's Action Party in the constituency, West Coast GRC has been touted by political pundits as one of the key electoral battlegrounds to watch in GE2020.
And it is largely down to an 80-year-old man: Dr Tan Cheng Bock. 
Dr Tan was a former People's Action Party (PAP) Member of Parliament (MP), who enjoyed strong support in Ayer Rajah Single Member Constituency (SMC) for 26 years before he stepped down in 2006. Following Dr Tan's retirement, the single-seat ward was absorbed into West Coast GRC.
Now, 14 years on, Dr Tan is leading a team from the Progress Singapore Party (PSP) — a new political party that he founded last year — to contest the GRC, going up against a PAP team led by his former party colleague, Mr S Iswaran, 58.
Apart from Mr Iswaran, PAP has redeployed its organising secretary Desmond Lee, 43, to the GRC as the ruling party seeks to stave off PSP's challenge.
While previous GEs have largely come and gone for residents in the traditional PAP stronghold, they said that things are different this time.
Over the past week, TODAY spoke to almost 40 residents in the constituency. Among them was Ms Pek Lay Cheng, 53, who is soaking in the GE fever.
"For the first time in a long time, West Coast has become a hotspot for an election," the personal assistant at a bank said. She had lived in the West Coast area for 12 years and Teban Gardens estate for eight years. Both areas are under West Coast GRC.
Medical doctor Judith Chew, 29, said that her neighbourhood had not seen such excitement in a while and recognises that she has a big choice to make.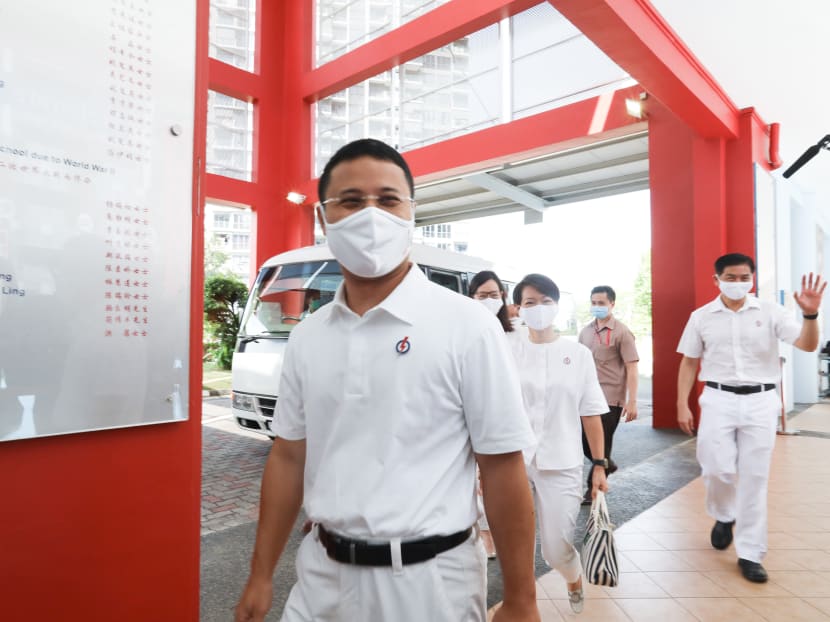 In one corner is the PAP team led by Mr Iswaran — who has been fielded in the GRC since it was formed in 1997 — and Mr Lee, with Ms Foo Mee Har, 54, Mr Ang Wei Neng, 53, and Ms Rachel Ong Sin Yen, 47, making up the rest of the team.
In the other corner is Dr Tan's team that includes Mr Leong Mun Wai, 60, Ms Hazel Poa, 50, Mr Nadarajah Loganathan, 57, and Mr Jeffrey Khoo, 51.
ABOUT THE CONSTITUENCY
First formed for the GE held in 1997, the electoral boundaries for West Coast GRC now cover areas including Boon Lay, Dover, Pasir Panjang, West Coast, Gek Poh, Telok Blangah and Jurong Island. For this GE, there are 146,251 voters in the constituency

Under the redrawn boundaries, the GRC subsumes the Nanyang division of Chua Chu Kang GRC and the Jurong West division of Hong Kah North SMC. With the expansion, West Coast GRC will have five parliamentary seats, up from four in the last elections in 2015

Since 2006, following Dr Tan's retirement as PAP MP, the Ayer Rajah SMC has been subsumed under West Coast GRC

The GRC is home to Singapore's two major universities — National University of Singapore and Nanyang Technological University — as well as some business parks, such as One-north and Mapletree Business City

Its diverse demographic make-up spans from households living in high-end private properties such as Sentosa Cove and Keppel Bay to those residing in one- and two-room government-built flats in Boon Lay
PAST POLLS
In the last four GEs held in 2001, 2006, 2011 and 2015, West Coast GRC was uncontested in two of them

The PAP team led by then Cabinet Minister Lim Hng Kiang won GE2001 and GE2006 via walkovers

In the 2011 and 2015 elections, a team from the Reform Party — led by its secretary-general Kenneth Jeyaretnam — contested the GRC and lost, receiving 33.43 per cent and 21.43 per cent of the vote in GE2011 and GE2015 respectively
MORE PUBLIC AND PRIVATE HOUSING EXPECTED
Since 2015, 3,900 new Housing and Development Board (HDB) flats have been built across five new precincts in West Coast GRC. These are at Boon Lay View, Depot Heights, Jurong West Blossom, Telok Blangah Ridgeview and Telok Blangah Parcview.
And in the coming years, another 2,071 HDB units are expected to be built in three new precincts at West Coast Link, Boon Lay Glade and Jurong West Jewel.
These figures are based on PAP's manifesto for the GRC. Separately, Prime Minister Lee Hsien Loong, who is also PAP's secretary-general, had announced in his National Day Rally speech last year that over the longer term, 9,000 private and public housing units would be built on the site now occupied by Keppel Club when its lease expires by the end of 2021.
Fresh graduate James Lim, who has lived in West Coast for 12 years, is among those who are excited about the development plans. "It is nice to know that us young individuals have the possibility of starting our own families in an area that we are familiar with and that we wish to remain in," the 24-year-old said.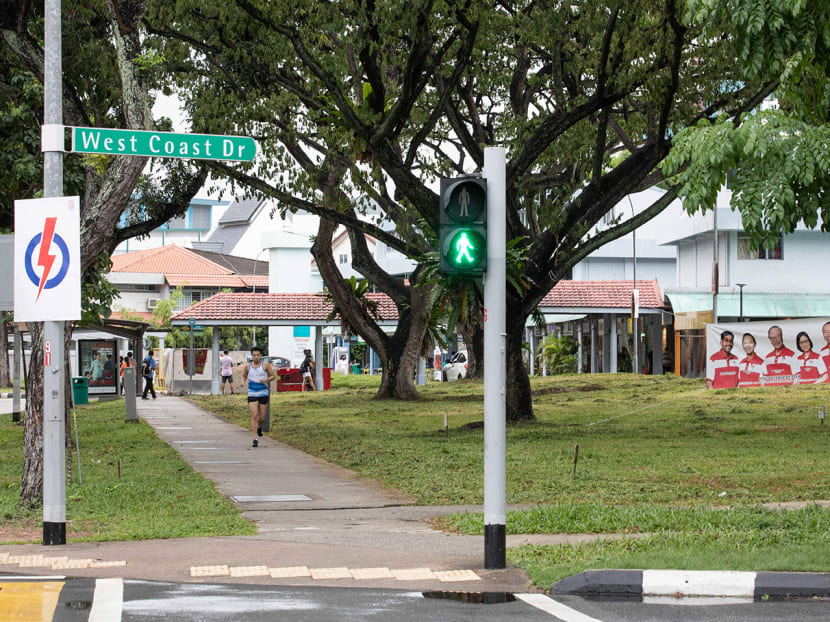 The new developments could not come sooner for some residents though, especially those living further from the town centres who would like more markets and shopping centres nearby.
"We need to have more shops that cater to the residents… Most of the time when we need something, we have to travel down to the malls at Jurong East to get them," Ms Pek, the Teban Gardens resident, said.
She was referring to the cluster of large malls, including JCube, Westgate, Jem and IMM, in Jurong East that is located outside West Coast GRC.
Residents in the Nanyang division also wish to have more shopping amenities. The nearest mall is Jurong Point, which is a few bus stops away for them.
University student Khairul Amiruf, 24, who grew up there said that existing neighbourhood malls such as Gek Poh Shopping Centre and Pioneer Mall are "small" and there is not much variety and choices in terms of goods and services.
In response to TODAY's queries, a spokesperson for the PAP's West Coast GRC team said that Teban Gardens is "well-connected to facilitate residents' accessibility to shopping malls in Jurong and Clementi". 
"Sheng Siong and NTUC FairPrice each has an outlet in Teban Gardens area, making it convenient for all residents to walk over to shop for essential items," the spokesperson said, noting that "many of our residents enjoy the peace and serenity of Teban Gardens".
The area has also undergone significant upgrading projects, including a spruced-up market and an enhancement of Pandan Reservoir.
Estate upgrading and neighbourhood renewal plans are in place for areas such as Nanyang and parts of Telok Blangah. "We are constantly seeking residents' feedback to further upgrade and improve the community facilities and amenities," the spokesperson said.
AIR QUALITY COULD BE BETTER
Given that part of the constituency is located near heavy industrial zones, some residents have given feedback on the air quality and movement of heavy vehicles.
Retiree Han Heejan, 60, who lives in a private house at West Coast, felt that the air quality at West Coast Park has gone down.
Mr Lim, 49, a gig-economy worker who declined to give his full name, observed that heavy vehicles could pose a danger when passing through residential areas at Teban Gardens.
In Boon Lay, some residents said that there should be more attention paid to the ageing HDB flats, including rental blocks that are more than 40 years old.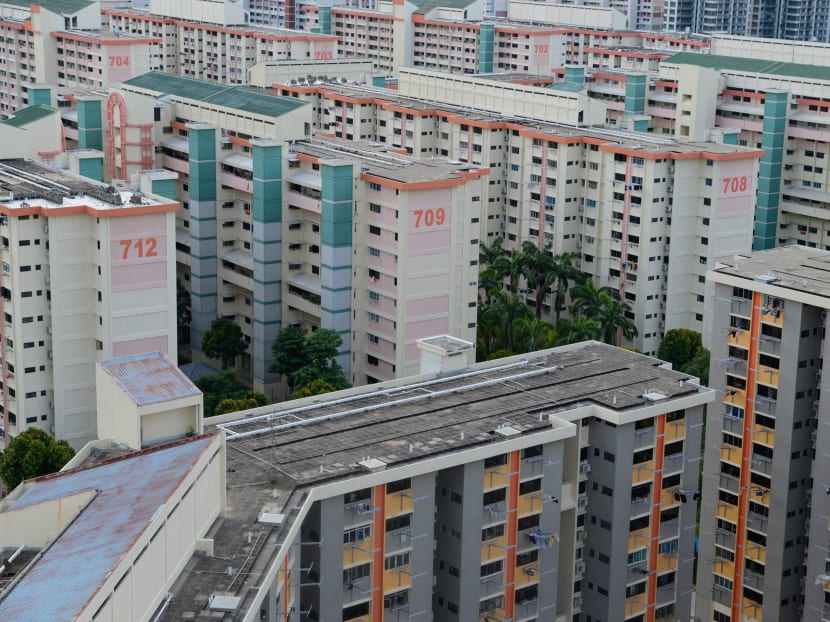 Veterinary nurse Victoria Ng, 24, had lived in a rental flat in Boon Lay with her family for 10 years. While she has moved out, her siblings are still living in the flat. She said that on rainy days, the pipes leak and water seeps into the ceiling.
Another resident, security officer Rahmat Mohamad, 42, said that there are issues with clogged pipes as well. "Many of the people living here are the elderly so they cannot solve the issues by themselves," he said. "I know this because I am usually the one calling the town council for them."
The PAP spokesperson said that more than 5,000 HDB flas in Boon Lay will benefit from the Home Improvement Programme and Neighbourhood Renewal Programme, while 64 HDB lifts will be upgraded.
Mr Leong from PSP questioned why more resources were not poured into renewing the older Boon Lay flats. "If done promptly, it will be far more beneficial to (residents) than another grand project," he said. 
His team "aims to change the West Coast into a model of ground-up community development, with a lot of heartware", he added.
Referring to the PAP, Dr Tan said: "My opponents are always saying, 'I build this for you. I build that for you'. But the most important thing is to build a community spirit."
Apart from municipal issues, some West Coast GRC residents said that they are concerned about retirement adequacy, housing prices and the rising cost of living, including the price of vehicle ownership.
Retiree Chua Ah Jiang, 67, who used to be a vegetable seller until recently, said that having a vehicle was essential to his business. He thinks about what will happen to the younger generation who may struggle with the high Certificate of Entitlement premiums when buying vehicles.
Likewise, Telok Blangah resident Roland Lam, 73, felt that property prices would be a strain on younger Singaporeans. He had bought his nine-year-old four-room flat in Telok Blangah for about SS$600,000.
On the electoral contest, Mr Lam is among those who believe that it would be closer than previous years. "The competition is 50-50", the retiree said.