Getting a housing loan? They aren't all the same so do compare details
When you are buying a new home, a mortgage loan may be one of the last things you want to spend time researching.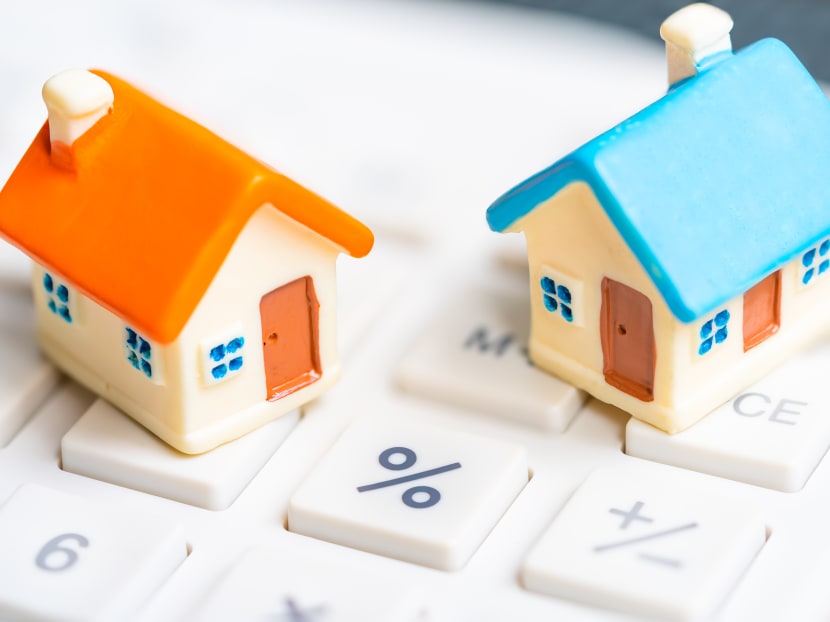 When you are buying a new home, a mortgage loan may be one of the last things you want to spend time researching.
It might also seem like the loans are all about the same.
There can be big differences between loans, though, and choosing carefully can save you money.
When you are planning to buy a property, it is tempting just to go to the Housing and Development Board (HDB) for a loan or choose the bank you use the most.
In reality, there are differences in interest rates, fees, restrictions, how much you can borrow, and more.
And since you are spending hundreds of thousands of dollars buying a home in perhaps the biggest purchase of your life, and getting a loan that can last decades, it is very important.
Admittedly, an HDB housing loan is the default option for many people here.
It is easy to get, and the cash down payment can be very low if you have enough savings in your Central Provident Fund (CPF).
The interest rate of 2.6 per cent for the HDB loan is just 0.1 per cent more than what you are getting in your CPF account, so the loan can seem attractive.
You may also be able to make partial or full repayment early without a penalty.
Before choosing that option, though, look around.
BETTER LOAN RATES ELSEWHERE
Go online and you will find that interest rates at banks for buying an HDB or private apartment were as low as 1.98 per cent in December, based on information from loan comparison site iCompareLoan.
It is a floating rate loan, so the rate can go up after several years based on the bank "board rate" or the Singapore Interbank Offered Rate (Sibor).
Rates can also go down, so you could save money with a bank loan.
If you do select a variable-rate loan, there are also differences between banks, such as whether the loan is linked to a board rate or to Sibor and in the amount of the "spread", which is the add-on interest rate percentage.
Banks can change their board rate whenever they want, so Sibor offers greater transparency. And if the spread is too high, the loan may become too expensive. 
Mortgage broker MortgageWise says that other important factors to consider include the loan duration, loan restrictions such as a lock-in period or prepayment penalties, and the loan-to-value ratio, which is the loan calculated as a percentage of the property value. If the maximum loan-to-value ratio is 70 per cent and the property value is S$1 million, for example, you could borrow S$700,000. 
An advantage of HDB loans is that you can borrow up to 90 per cent of the value of the property, compared to about 75 per cent for bank loans.
Online property site PropertyGuru notes that even for bank loans, only 5 per cent must be paid in cash and the remaining 20 per cent can be paid using cash or your CPF Ordinary Account.
If you plan to pay the loan off early, the lock-in period and prepayment penalty can be important. The lock-in period restricts partial or full prepayment of your home loan, so you may have to pay a penalty of 1 per cent of your loan or more if you want to pay your loan off early.
Different banks have different restrictions, so it is important to make sure that the loan will meet your needs. 
DECIDING ON WHAT YOU CAN AFFORD
Armed with that information, it is time to look for financing. Before you start looking, it is important to figure out what you truly need so that you can compare loans more easily.
The key things you will need to decide include how much you can afford, how much you have saved or have available through CPF for a down payment, and the length of the loan.
It is important to calculate the full costs of home ownership such as monthly fees and maintenance or utility costs, too, so that you do not buy more than you can afford.
It can be helpful not to use up all your savings, in case you need money for unexpected repairs.
Once you have the details to make comparisons, personal finance site NerdWallet suggests that you compare three or more lenders and "shop like you do for shoes, or whatever the thing is that you are most inclined to enthusiastically bargain hunt for".
One of those potential lenders can be HDB, if you are buying an HDB flat, and you can get the details you need from the agency.
To compare loans from banks, you can use comparison websites such as GoBear, iCompareLoan or MoneySmart.
To select the right loan, compare details including the interest rate, the spread over Sibor or the board rate, subsidies for up-front costs, the lock-in period, and prepayment penalties.
It can also be helpful to check your credit score before you apply and correct any wrong information, since a poor score can make your loan more expensive.
Then, choose the mortgage that works best for you and apply to a bank or HDB for that loan.
When you obtain a home loan from a bank or HDB, they provide you with a property loan fact sheet or an HDB loan eligibility letter.
Boring as it may sound, ask the bank or HDB to take you through it, so that you know what you are committing to when you get the loan and don't have any surprises. 
Once you have done your homework and get the right loan, as well as the right flat or house, enjoy your home and the benefits of being a smart home-loan shopper.