Grab to charge 30-cent platform fee for most rides in Singapore from Dec 18
SINGAPORE — From next Friday (Dec 18), Grab will start charging a 30-cent platform fee for most of its ride-hailing services.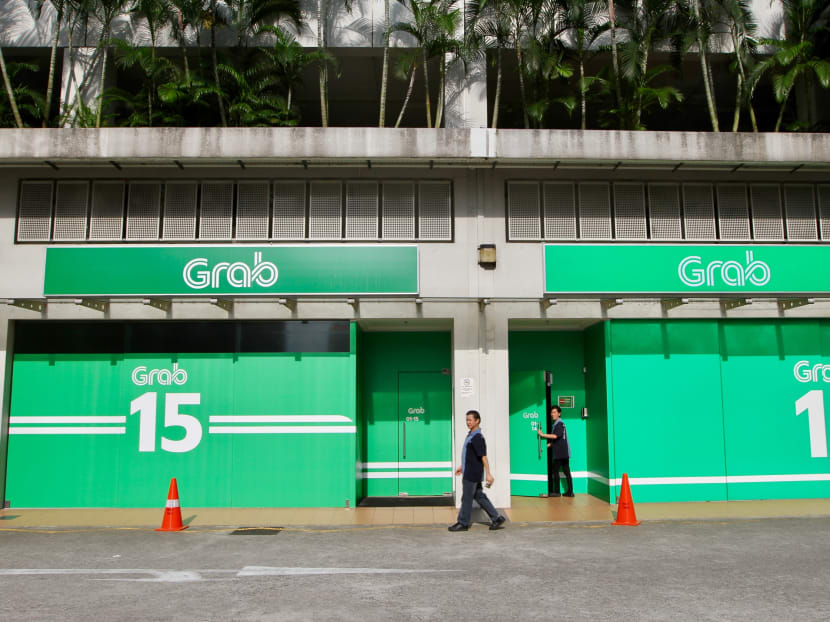 The 30-cent fee will be borne by passengers
It will fund Grab's services and support for its drivers
It will be applied to all rides except those on GrabHitch and GrabResponse
SINGAPORE — From next Friday (Dec 18), Grab will start charging a 30-cent platform fee for most of its ride-hailing services.
The news came three weeks after Singapore's competition watchdog released the ride-hailing firm from the directives it imposed after Grab's merger with Uber in 2018. These included ordering the firm to keep its pricing and pricing policies before the merger. 
Grab said on its website on Friday that the fee, which includes Goods and Services Tax, would be borne by passengers, and would go towards improving the firm's services and supporting its drivers.
It will be applied to all rides booked through the Grab mobile application — except for GrabHitch, its social carpooling option, and GrabResponse, its non-emergency hospital transport service.
The company said that the platform fee was an "industry-standard fee" that many online platforms, such as delivery services, ride-hailing companies and vacation rental sites, impose for using their services. 
Two-thirds of the 30-cent fee will go towards improving and covering the costs of ensuring the safety, security and quality of its services, Grab said. 
The remaining one-third will be used for benefits and training allowances for drivers. These include a planned increase in contributions to a programme that matches drivers' payments to Medisave, the national medical savings scheme.
The platform fee comes on top of a commission that Grab collects from each trip. Grab will continue taking the commission of up to 20 per cent from the fare of every ride, excluding the new platform fee. 
University student Nicolas Mok said that while he is unhappy with the fare hike, it will not stop him from booking Grab rides so long as they are the cheapest option at the time.
"I usually only take Grab (rides) for certain situations like if I'm in a hurry, or it's late or if I'm very tired. In those scenarios, I don't think this increase would really affect my decision," said the 24-year-old, who takes a private-hire ride twice a week.
Grab driver Gary Tan expressed concern that the new fee might cause users to switch to other ride-hailing apps.
"With the pandemic going on, our business is already affected quite a fair bit — especially for me, driving the night shift, business has dropped a lot because the nightlife has been taken out," said the 49-year-old, who drives almost exclusively for Grab.
He suggested that Grab could instead better look out for its drivers by reaching out to them to hear the difficulties they face on the job.
The Indonesian firm Gojek, Grab's main rival in Singapore, introduced a 70-cent platform fee here in March. 
At present, Grab also levies a 20-cent platform fee on orders made via its food delivery service GrabFood. 
The Competition and Consumer Commission of Singapore (CCCS) announced on Nov 20 that it would release Grab from the directives it imposed on the firm two years ago. 
In a statement soon afterwards, Grab said it would be "prudent" with its pricing structure and policies. It pledged that for the time being, the platform fee was the only change it would make to its fares.
CCCS imposed the directives as part of an infringement decision against Grab and Uber after the sale of Uber's Southeast Asian business to Grab in March 2018. The deal violated competition laws. 
Earlier this month, reports emerged of a potential merger between Grab and Gojek. CCCS is looking into the matter.