He used to live on the streets, now this food delivery rider is helping colleagues get over e-scooter footpath ban
SINGAPORE — For food delivery riders who moan about how ditching their electric scooters would mean losing their income, take a listen to Muhammad Imran's story of everything that he had lost in his life.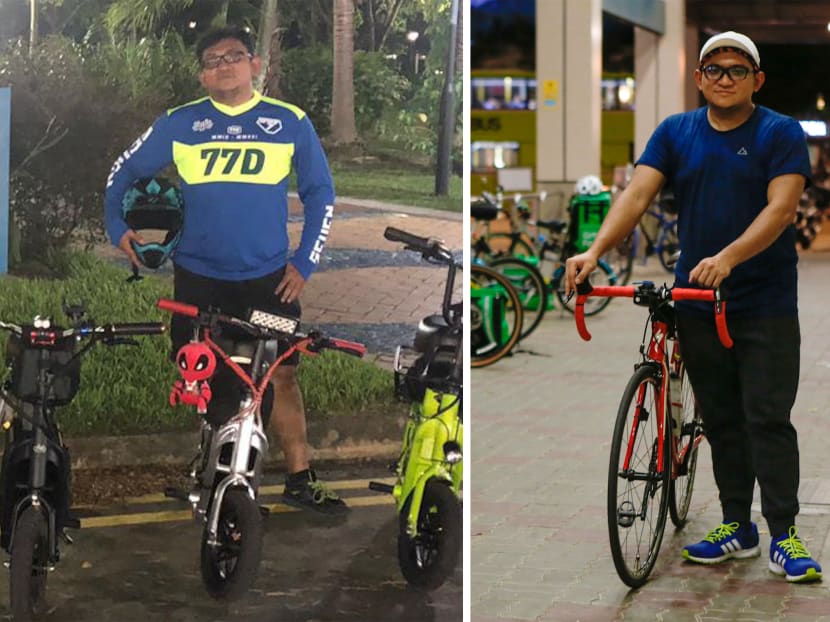 SINGAPORE — For food delivery riders who moan about how ditching their electric scooters would mean losing their income, take a listen to Muhammad Imran's story of everything that he had lost in his life.
By the age of five he had lost both his parents. At age 24 he lost the roof he had over his head and became homeless for four years.
But it was how he lost 30kg — he used to weigh 120kg — after switching from an e-scooter to a bicycle that has had some food deliverymen turning to him for inspiration and advice.
Mr Imran knows the struggle is real — when he started cycling in February last year, he could make only two deliveries a day.
It was only after four months that he was able to hit as many as 25 orders a day, the number he used to deliver on his e-scooter previously.
"In the beginning it was really tough, to be frank. Even cycling 5km, I struggled like crazy. My friends who were still riding personal mobility devices (PMDs) were laughing at me," said the 35-year-old.
"Then I slowly improved until I was able to cycle without panting. But it was still difficult."
While some might think that working long hours on a bicycle to make food deliveries is a tall order, it is nothing compared to what Mr Imran has gone through.
HITTING ROCK BOTTOM
His father died due to an accident when Imran was only two years old, he then lost his mother to an illness at the age of five. He went on to live with his aunt.
At age 24 he found himself homeless, toughing it out on the streets.
He had just lost his job as a security guard at Marina Bay Sands, and at around the same time his aunt kicked him out of her house.
"At that point of time I had no job, and (my aunt) had her own kids to support so I don't blame them."
This led to a four-year period where Mr Imran was left to fend for himself on the streets. He would sleep at void decks at night while looking for odd jobs in the day hoping to scrape by.
He stopped taking public transport as he could not afford it, and he remembers once where he walked overnight from Tampines to Bukit Timah just to look for a job.
But the turning point came on a rainy night during his third year of homelessness when he was sleeping at a void deck, which he said was an experience he will never forget.
"It was raining heavily with strong winds. That was the coldest night I ever felt," he recalled.
"That was when I cried and told myself, if I were to ever have a family, I will make sure that my family never encounters these kind of things."
He vowed to turn his life around. He gained a fresh perspective on life by living in a mosque for a year, where he rediscovered his faith in Islam.
"Those at the mosque told me that when bad things happen, it is because God loves you. But I questioned, how can he love me when he's putting me in this kind of situation?
"They told me, 'he gives you this to make you stronger the next time. You will find another situation in the future where it will happen again, when you will be stronger than now.'"
Eventually in 2014 he found a job as a security guard at Bukit Timah Plaza, and his employer at the time was kind enough to let him sleep in a storeroom in the building.
Join us on Telegram channel to get TODAY's top stories on mobile: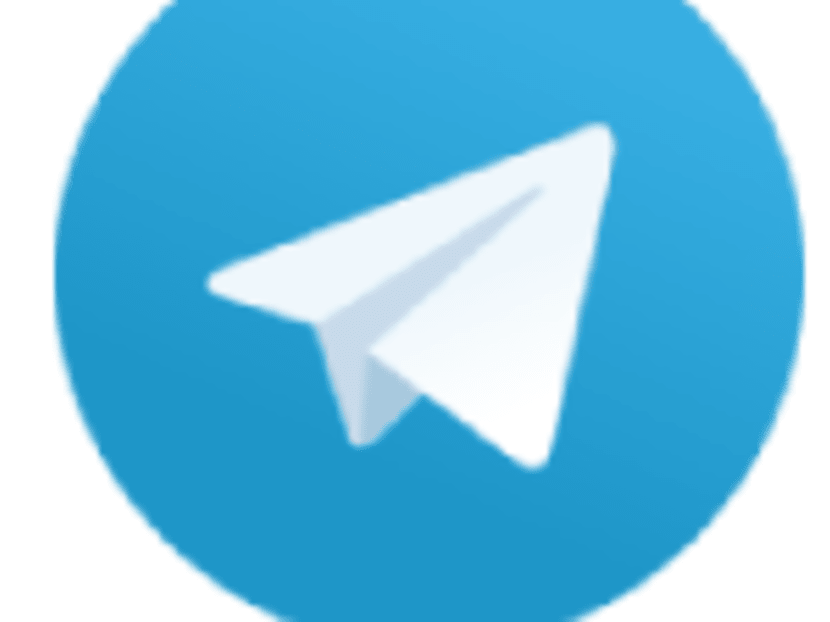 He took on a second job as a security guard at a nearby condominium, sleeping only two to three hours a night.
After toiling for three years, he was able to rent his own room.
CYCLING TO LOSE WEIGHT
Since 2017, he has found more stable employment, which he declined to reveal, and he also started working as a part-time food delivery rider at Uber Eats, and then subsequently GrabFood.
That was also when he started to gain weight, due to stress from a previous relationship.
"At one go, I would eat four plates of food," he said with a chuckle. He soon became overweight, which he said was exacerbated by delivering food on an e-scooter.
In February last year, he switched over to riding a bicycle to make deliveries, in an attempt to lose weight.
Though he struggled at first, he persisted.
He would follow some of his friends — who were experienced cyclists — on long rides to build his endurance. There were times when he was so exhausted on these rides that he would lose balance and fall off his bicycle.
"They would ask me if I could go on, and I would always say, 'I'll try, I'll try!'"
'IT IS WHETHER YOU WANT, OR YOU DON'T WANT'
Since the ban of e-scooters on footpaths took effect last November, some of his friends making the same switch have been seeking advice from him. He has even helped one friend by cycling with him, the same way he himself used to train in the past.
"I told him, 'you have to push yourself. If you don't push yourself, you cannot make it.'"
"That's the difference between our bodies and a machine," he added. "Our bodies can adapt but a machine cannot. We can improve bit by bit, it only takes time."
He sympathises with food delivery riders with mobility issues who have been affected by the ban, but for those who are physically able, he thinks they cannot insist on sticking with their e-scooters or spend too much time bemoaning the ban.
"If you are fit, you should be able to cycle. It is a matter of whether you want or you don't want," he said.
"It's true that you take a longer time (to make a delivery) compared to an e-scooter. But if it is for your family, you will make sacrifices just to feed them."
Mr Imran said his experience on the streets has taught him to put in the hard work and take nothing for granted.
"I really have a lot of regrets in life, but one thing I don't regret is going through it. When I went through difficult times, I learned to not be lazy, to not expect too much," he said.
"The only way to survive is to do it yourself, because nobody else is going to help you."