Helping Singaporeans reduce food waste this Chinese New Year
SINGAPORE — Even as most Singaporeans usher in wealth and prosperity this Chinese New Year, some here are doing so while keeping food waste in mind.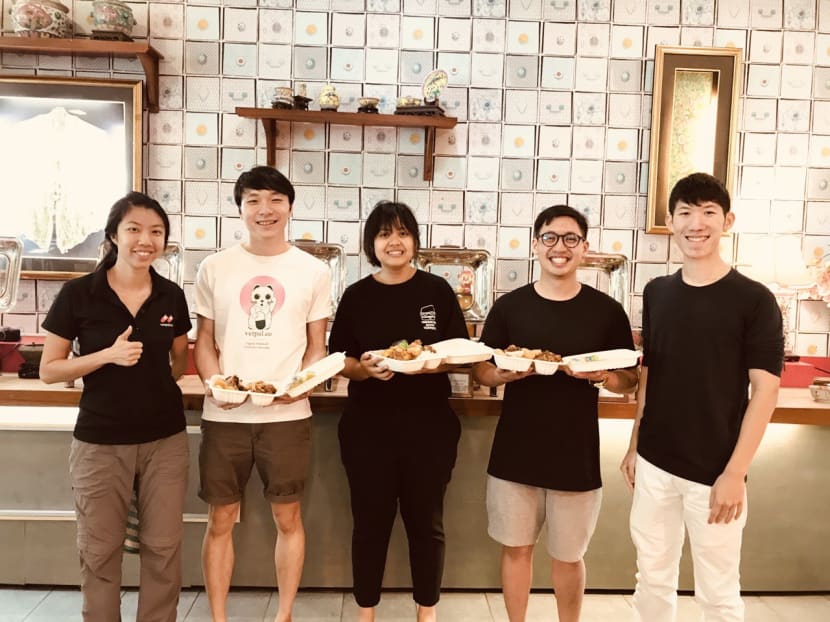 SINGAPORE — Even as most Singaporeans usher in wealth and prosperity this Chinese New Year, some here are doing so while keeping food waste in mind.
Anticipating a surge in food waste over this period, some businesses and organisations are making the effort to ensure excess food stays away from the bin.
One of these businesses is treatsure, a mobile application that allows users to buy a box from S$10 onwards from its 13 partner hotels.
Users can then pack food items from a hotel's buffet line into the box towards the tail end of the hotel's buffet timing.
This Chinese New Year, treatsure has teamed up with seven hotels to let diners take home food from the respective hotels' buffet spread.
"Many hotel buffets remain open during the Chinese New Year period and they usually prepare a festive spread. But very often, due to the high volume of guests having reunion meals at these hotels, there is also more food prepared and consequently a higher likelihood of surplus food," said Mr Preston Wong who, along with Mr Kenneth Ham, came up with the app in 2017.
The 30-year-old said that apart from helping to reduce waste, it will also help people find food at a time when many eateries are closed.
The participating restaurants are:
Fairmont Singapore's Asian Market Cafe

Furama RiverFront's Kintamani and The Square

Grand Hyatt Singapore's Pete's Place and Straits Kitchen

Hotel Jen Tanglin's J65

Mercure Singapore on Stevens' Winestone and Fudebar

Novotel Singapore on Stevens' Food Exchange

Swissôtel the Stamford's Clove
In addition, treatsure is also partnering Furama RiverFront Hotel to run an online contest from Jan 23 to Jan 31 to encourage the public to reduce food waste.
Participants will have to post examples of how they will commit to reducing food waste during Chinese New Year on social media. They can also post themselves engaging in these actions on their social media story for a chance to win a pair of buffet passes to Furama RiverFront Hotel. Participants must tag treatsure in their social media posts, with the hashtag #nothingwasted.
BUYING DIRECT FROM SUPPLIERS
Another business helping to reduce food wastage this Chinese New Year period is Treedots. Founded in 2017, the company provides a platform for suppliers to sell their excess inventory to buyers.
While Treedots is a business-to-business platform, meaning that buyers of the excess inventory are usually other firms, the company ran a programme earlier this month allowing individuals to purchase unsold food from suppliers as well.
Treedots is planning to run the programme again the weekend after Chinese New Year, said Mr Nicholas Lim, one of the firm's co-founders.
Meanwhile, one organisation that is looking to ensure that the less well-off benefit from the excess food is "Food Rescue @ Events", which operates mainly through a chat group on messaging application Telegram.
Founded by IT professional Den Teo in 2017, the Telegram group now boasts about 4,000 members. Through the group, members can give away excess food.
Mr Teo, who is in his 40s, plans to gather up to 30 volunteers to pack the donated items into tote bags and give them away to charities and grassroots organisations.
Leftovers from the festive season are merely one facet of the larger problem of food waste that Singapore has to deal with.
Figures by the National Environment Agency show that in 2018, 763 million kilogrammes of food waste was generated in Singapore.
This figure is equivalent to the weight of over 54,000 double-decker buses, making it one of the largest waste streams in Singapore.