High Court grants cryptocurrency firm Zipmex 3.5-month protection from creditors
SINGAPORE — The High Court on Monday (Aug 15) granted cryptocurrency exchange platform Zipmex bankruptcy protection from creditors for a period of three and a half months until Dec 2.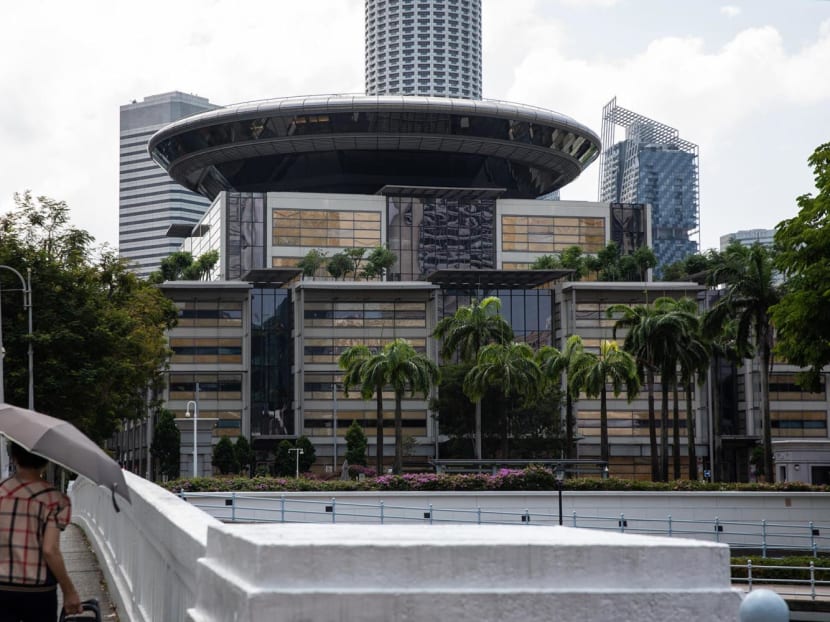 The High Court on Monday (Aug 15) granted cryptocurrency exchange platform Zipmex protection from creditors until Dec 2
The company had applied for insolvency protection from any adverse proceedings or application to wind down the company
This was after two of its institutional borrowers, crypto exchanges Babel and Celsius, which owe Zipmex in excess of US$50 million, were impacted by the global cryptocurrency fallout
SINGAPORE — The High Court on Monday (Aug 15) granted cryptocurrency exchange platform Zipmex bankruptcy protection from creditors for a period of three-and-a-half months until Dec 2.
This will give Zipmex, the latest among a recent string of cryptocurrency firms here facing troubles, some breathing space to address its financial issues.
Further extension of the moratorium period may be considered by the court should Zipmex make any subsequent applications, said High Court Judge Aedit Abdullah.
Zipmex had filed for a six-month insolvency protection on July 22 after two of its borrowers, Babel Finance and Celsius Network — both crypto trading platforms and lenders, got into liquidity troubles following the global cryptocurrency crash.
Celsius filed for bankruptcy in New York on July 21, according to a Bloomberg report.    
Bankruptcy protection shields an applicant company from any legal proceedings, freeing it to develop and carry out plans to restructure its debt.
Earlier this month, Singapore-based crypto lender and borrower Hodlnaut suspended withdrawals, swaps and deposits, and withdrew its application for a licence from the Monetary Authority of Singapore to provide digital token payment services.
Singapore-based cryptocurrency hedge fund Three Arrows Capital filed for bankruptcy in July.
WHAT HAPPENED
Zipmex, which comprises Zipmax Asia Pte Ltd and four subsidiary entities based in Singapore, Thailand, Indonesia and Australia, provides its customers a platform to trade cryptocurrency assets.
On Monday, the court heard that Zipmex makes money via two primary means. The first is by charging users a fee for each trading transaction, and the second is by deploying assets to other exchanges in the form of loans that will get repaid with accrued interest.
Two of such entities that Zipmex had deployed assets to were the embattled Babel Finance and Celsius Network, said lawyer Jonathan Tang of Morgan Lewis, who represents Zipmex.
In a statement on its website dated July 22, Zipmex said that as of July 21, the company was owed a net amount of US$48 million (S$65.93 million) by Babel Finance and US$5 million by Celsius Network.
"Our loan to Celsius Network was minimal and we intend to write off this loss against our own balance sheet," the statement stated.
On Monday, the court heard that Zipmex had been in constant communication with Babel Finance since June regarding the potential recovery of deployments issued to it, after becoming aware that the latter was "possibly facing liquidity issues" following the global cryptocurrency crash.
However, it became clear during a meeting on July 20 that Babel was considering a formal restructuring of its debts and that Zipmex's "liquidity hole caused by the potential exposure to Babel Finance would not be easily plugged", said Mr Tang. 
This then led to the group to apply for insolvency protection on July 22.
Zipmex had also temporarily halted withdrawals from its customers' Trade Wallets and Z Wallets on July 20, before re-enabling withdrawal for the former on July 22.
The Trade Wallet is where customers place their fiat money as well as buy and trade crypto assets. Customers can transfer their assets to the Z Wallet to earn additional bonuses, such as interest under an optional ZipUp+ programme.
PLANS GOING FORWARD
During the hearing on Monday, Zipmex told the court that there are no affidavits filed opposing the company's moratorium application, though the company has received email messages from creditors expressing their support for or opposition against the application for insolvency protection.
Justice Aedit raised a concern that lay creditors may not easily be able to file an affidavit to oppose the application. He then instructed that going forward, each entity under Zipmax is to formalise the process of receiving any letter of support or objection by its customers, and then compile and submit them to the court.
Zipmex also told the court that it has received proposals from potential investors in the form of memoranda of understanding and non-binding offers.
"These are concrete proposals, they are not an idea of fancy," said Mr Tang, adding that the proposals, if successfully carried out, will allow customers to then transfer back the assets from their Z Wallets into their Trade Wallets and withdraw them if they like.
Mr Tang further argued that legal claims or proceedings to wind up any of the Zipmex entities "may potentially jeopardise the investment proposals" by the potential investors, who view Zipmex as a whole ecosystem.
At the moment, he added that there are potential claims being brought against Zipmex in Indonesia and a civil claim has already commenced against the entity in Thailand.
The bankruptcy protection would hence halt these claims from continuing and give Zipmex the necessary space to work with the potential investors.
Mr Justin Yip of Withers KhattarWong, who represents a customer creditor in Singapore, said that while his client is not opposed to the bankruptcy protection application, there are concerns over the prolonged period sought by Zipmex. This is given the company's existing liquidity issues, which may worsen over time.
During the proceedings, Justice Aedit addressed creditors and creditors' counsels who were in attendance via Zoom that the court at this point in time was solely judging the merit of granting the moratarium to Zipmex, and would not be able to rule on the validity of the creditors' claims or any recovery of the assets they had put into the company.
In delivering his decision granting a moratorium until Dec 2, slightly shorter than the period sought by Zipmex, the judge instructed Zipmex to organise town hall meetings for its creditors as soon as possible to address any concerns. 
He also instructed the company to document these meetings and submit them, along with other feedback from creditors, in its regular updates to the courts.