High pay, good job prospects: Local computer science undergrads flocking to Silicon Valley internships
SINGAPORE — A monthly salary of US$7,000 to US$8,000 (S$9,200 to S$10,500). Flexible working hours. Free food, airfare, lodging and even massages or Uber credits.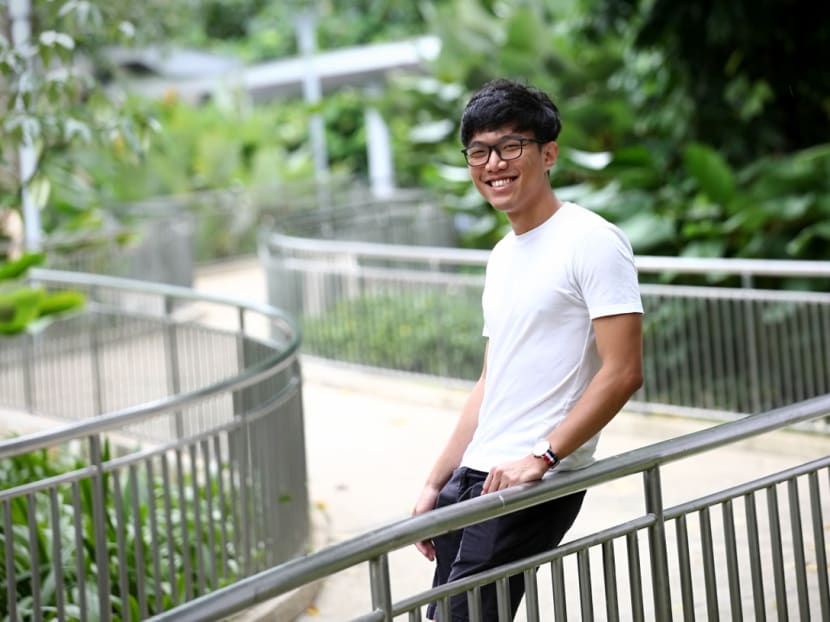 SINGAPORE — A monthly salary of US$7,000 to US$8,000 (S$9,200 to S$10,500). Flexible working hours. Free food, airfare, lodging and even massages or Uber credits.
These are among the eye-popping perks bright young computer science undergraduates from Singapore are getting when they intern with Silicon Valley's tech giants like Apple, Google and Twitter.
And with their skills in high demand amid a major technology boom, these undergraduates have also turned these highly coveted internships into extensive pre-employment trials.
For instance, 26-year-old Vishnu Prem interned for a total of 17 months with Apple, Twitter and ride-hailing company Uber before graduating from his four-year course at the National University of Singapore (NUS) last year.
He is now a software engineer with Apple's Camera and Photos team at Cupertino, California.
Another fresh NUS graduate – 26-year-old Ng Zhi An – spent two years internship-hopping in the United States between August 2014 and August 2016. He began as an intern with a New York start-up called EquityZen before taking a similar stint at Google three months later. This was followed by two additional three-month stints with cloud payments platform Stripe, and Uber in San Francisco.
He is now a software engineer at Google, in a team tasked with making the Android mobile operating system run well on sub-S$100 phones.
HIGHLY SOUGHT
Securing one of these highly sought-after internships, however, is no easy feat. While a handful of Singapore undergraduates land their tech internships with help from the NUS Overseas Colleges programme, most of them have secured the positions on their own.
Third-year NUS computer science student Cai Deshun, 25, had to pass three interviews via video conference before he was offered an internship with Asana, a company founded in 2008 by Facebook co-founder Dustin Moskovitz that is behind a popular web and mobile app for workplace productivity.
The longest interview lasted three hours, recalled Mr Cai, who said he was tested on his ability to think on his feet by being asked to explain how he would go about solving a technical problem on the spot.
While top grades and a brand-name university continue to be essential for securing internships with multinationals, Singaporeans who have interned with the tech giants said their Silicon Valley employers did not care for their paper credentials.
If anything, referrals from university seniors who had previously interned with the tech giants were more important and that helped many Singaporean undergraduates get through the first door, said Mr Cai. And this network is growing.
"(My peers are) going to Apple, Google, Facebook, Twitter, Quora... Almost every tech company you know of, I probably know friends there," added Mr Cai.
THE TECHIE HIGH LIFE
When he graduates next year, Mr Cai said he is inclined to find a job in Silicon Valley where he was given the opportunities to tackle major challenges even as an intern. He doesn't deny that the attractive starting pay is also a considerable draw.
"As a very rough gauge, the pay there should be at least two times the median starting pay of the cohort," he said. "I do know people getting US$140,000 a year just straight out of school, working in places like Apple, Google and Facebook."
Mr Ng, who joined Google last July, declined to discuss his salary but said he was drawn more by the prospect of working with top scientists and engineers in a company on the cutting-edge of technology.
"Whichever project you join, you get to have a lot of impact," he told TODAY, adding that many of his co-workers are prominent figures in the computer science field.
The unique work culture at Silicon Valley is also a major draw.
During his three internships, for instance, Mr Ng said he had an adjustable desk where he could choose to sit or stand. His work hours were flexible, and he could show up at work after gym at 10am or take longer lunches to show his friends around the office.
At his current job in Google, Mr Ng recently picked up a class on motorcycle safety, which his employer partially subsidised as part of his personal development as an employee.
"I felt extremely looked after, to the extent of being pampered," added Mr Ng. "In many ways, when you are taken care of, you are healthy, you are more productive, you do better work, and the company ends up better off." ADDITIONAL REPORTING BY TOH EE MING