Doctors petition MOH, asking to clarify stand on getting 'informed consent' for minor procedures
SINGAPORE — Many doctors have signed an online petition asking the Ministry of Health to clarify its stand on getting informed consent from patients for minor procedures such as routine injections and the taking of blood samples.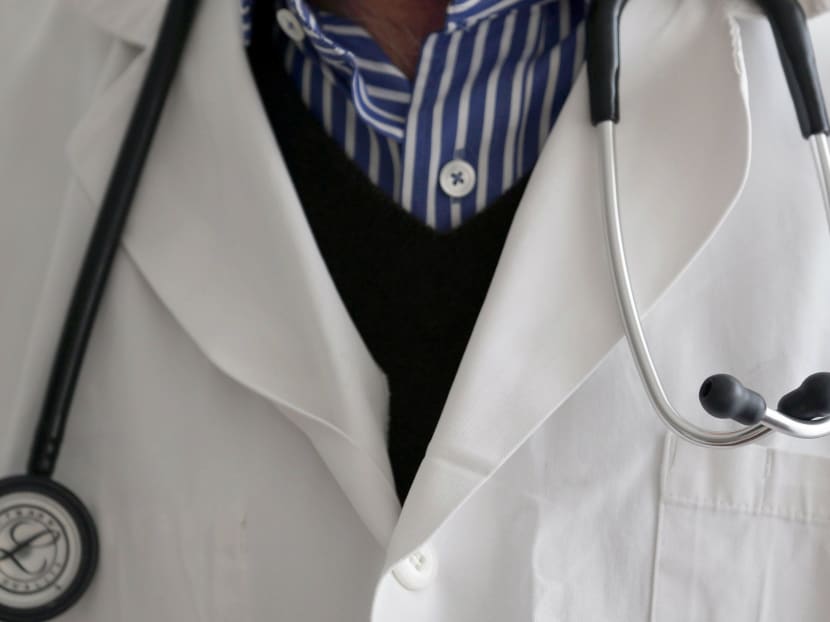 SINGAPORE — An online petition is asking the Ministry of Health to clarify its stand on the need for doctors to obtain "informed consent" from patients for minor procedures such as routine injections and the taking of blood samples.
The petition, started on Thursday (Jan 24) by orthopaedic surgeon Tho Kam San, comes after another orthopaedic surgeon, Dr Lim Lian Arn, was fined the maximum S$100,000 by a disciplinary tribunal. In his first breach in 29 years of practice, Dr Lim had failed to tell his patient of the possible side effects of an injection he gave her.
As of Friday evening, the petition had garnered more than 4,000 signatures.
Dr Tho expressed shock and concern over Dr Lim's case in his petition, noting that it is not a standard practice for doctors to tell patients of all minor side effects arising from procedures or medicine, especially if the risk is low. Several general practitioners and doctors in private practice whom TODAY spoke to shared his sentiments.
The doctors also warned that the ruling on Dr Lim would seriously impact how medicine is practised in Singapore — and could even lead to rising costs for patients in the future.
A week ago, the Singapore Medical Council (SMC) announced that it appointed a 16-member sentencing guidelines committee. By the end of this year, the committee will develop a framework to guide disciplinary tribunals in handing down consistent and fair sentences to errant medical practitioners.
In 2017, more than 1,000 doctors petitioned against the three-month suspension of Dr Chia Foong Lin, a senior paediatrician who had failed to diagnose a rare children's disease.
Senior Minister of State for Health Lam Pin Min then cautioned doctors against practising "defensive medicine", saying it would unnecessarily increase healthcare costs and deviate from good clinical practice. 
THE CASE
Dr Lim's patient saw him at Alpha Joints & Orthopaedics at Gleneagles Medical Centre in October 2014 for pain in her left wrist.

He gave her an H&L (steroid) injection, after asking her if she preferred it to bracing with oral medication.

He did not advise her on the side effects of the injection, which included increased pain and inflammation at the injected area, change in skin colour, skin atrophy and tendon rupture.

The patient developed "paper-thin skin with discoloration, (and) loss of fat and muscle" on her wrist.

She filed a complaint against Dr Lim on Jan 11, 2016.

In mitigation, Dr Lim admitted that it was "serious negligence" on his part, but said he did not offer the injection as the only option or actively push it. He now tells his patients of the possible side effects.

His lawyer highlighted that it was not a universal practice to get written consent before administering an H&L injection, but it was good clinical practice to document that patients have been adequately informed and agreed to the injection.

The disciplinary tribunal said it was aware of this, but that it is a doctor's duty to obtain informed consent from patients "so that they may meaningfully participate in decisions about their treatment".

Dr Lim's lawyer urged the tribunal to impose the maximum S$100,000 fine for general deterrence, while the SMC's lawyers sought a five-month suspension.

In deciding on the fine, the SMC noted that Dr Lim's "degree of culpability is on the low end, and that the harm that ensured is limited in nature and extent".
CONCERNS RAISED BY OTHER DOCTORS
Doctors TODAY interviewed felt Dr Lim did not deserve such a "harsh penalty", especially as the patient did not suffer a serious or permanent complication.
GP Elaine Chua said that instead of listing all the possible side effects, she would "cater to the patient" and point out the more serious ones.
One side effect for H&L injections is tendon rupture, she said. "In this case, the side effect was a discolouration of skin and skin thinning, but unless my patient is… a watch model, I'm not going to think it will impact the patient significantly. I have had situations where this happened, and a lot of times it resolved (itself) and did not impact the patient's lifestyle," said Dr Chua.
Added Dr Chua: "I do not think it is fair to fine the doctor so severely because he missed this particular explanation… If he caused a tendon rupture and did not advise the patient of this possibility, then it's serious."
Dr Desmond Wai, a gastroenterologist and hepatologist in private practice, said it would also prove difficult to advise patients on the fly. The previous night, for instance, he advised a patient to take painkillers when she called about stomach pains.
"Do we need written consent to do that? All this, we don't know. If the MOH upholds the ruling, it has to tell us what are (the) things they want for informed consent… We don't know how to practise medicine if we have this constant fear that we'll be sued or have to pay S$100,000," he said.
Dr Wai also noted that if doctors are required to inform patients of all possible side effects, it would drag out consultation times as they need more time to explain them, leading to an increase in patient fees.
Dr Chua added that doing so might also lead to patients forgoing a necessary procedure based on small risks.
"Other doctors are very concerned about having to practise very defensive medicine, and very worried about medical costs going up," she said.
Fellow GP Wong Choo Wai said that patients would not appreciate hearing an exhaustive list of side effects as it is "not practical".
Since Dr Lim was fined, many doctors have stopped performing H&L injections out of the fear of a similar outcome, said Dr Wong, who was the subject of disciplinary proceedings in 2011.
What is more important is the doctor-patient relationship, where both parties "have very good faith in each other", he said.
"In the long run, this is not a good development for Singapore medicine… We are getting more litigious, but this may not always be the right thing to do."
When contacted, the MOH referred TODAY to the SMC for comments.