Higher water prices help spur drop in households' usage
SINGAPORE – Higher water tariffs last year helped spur households to cut water consumption from 148 litres to 143 litres per person per day – the sharpest drop in at least a decade.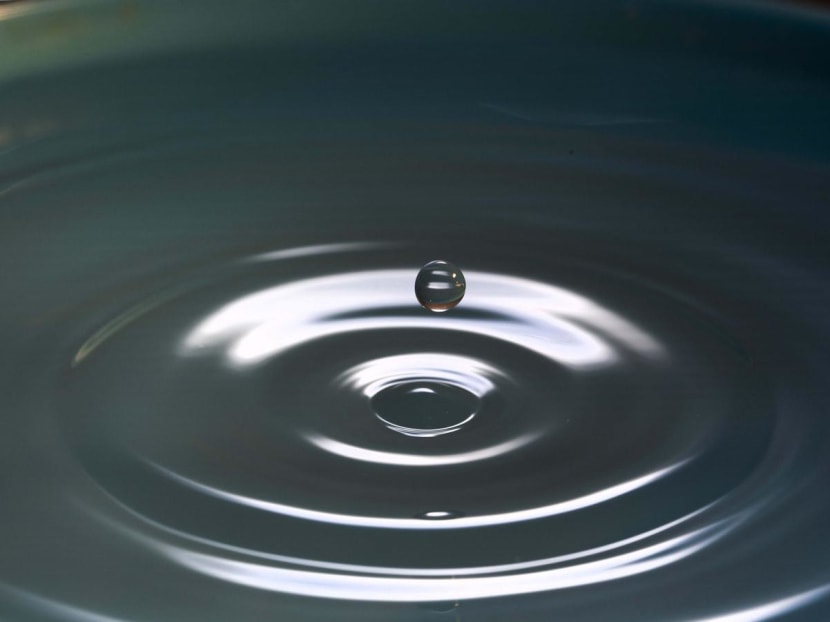 SINGAPORE – Higher water tariffs last year helped spur households to cut water consumption from 148 litres to 143 litres per person per day – the sharpest drop in at least a decade.
Last year's per capita domestic water consumption means Singapore has already surpassed its 2020 target of 147 litres per day, and is within reach of its 2030 target of 140 litres per day.
National water agency PUB attributed the drop to water tariff hikes, the adoption of water-efficient fittings and appliances, as well as the wetter weather last year compared to the preceding year.
Last July, the first phase of the 30 per cent increase in water prices took effect. The second round of increases will kick in this July. The increases were due to higher operational costs and investments in water infrastructure. Before last year, water prices had remained unchanged for 17 years.
While the drop in domestic water consumption last year "may be instinctively attributed to higher water prices", the extent of their impact would require more observations and data, said PUB.
Announcing this figure at the Ministry of the Environment and Water Resources Committee of Supply debate on Tuesday (March 6), Minister for the Environment and Water Resources Masagos Zulkifli said he was "encouraged" by the drop in Singapore's household water consumption.
He reiterated that it is not enough that the Government pumps billions of dollars into infrastructure here to ensure Singapore's water supply. "Policies to manage demand are as important. The right pricing policy is needed to ensure good management of this precious resource," he added.
While Singapore's household water consumption has generally declined – per capita consumption was 165 litres in 2003 – it is still far off from some cities in Spain, Germany and Estonia, where the level is below 100 litres.
Singapore now uses 430 million gallons of water a day. The domestic sector accounts for 45 per cent and the non-domestic sector accounts for the rest.
SAVE WATER, SAVE THE POLAR BEAR
To encourage households to be even more water efficient, PUB is exploring a nationwide roll-out of Automated Meter Reading (AMR) technology.
The technology has been piloted in 500 households in Punggol since 2016, with households achieving water savings of about 5 per cent.
Residents receive hourly updates on water consumption via an app and are alerted to leakages or unusually high usage. This is more effective at detecting leaks than the existing method, where a PUB officer visits homes every two months to record meter readings.
Residents can also compete with their neighbours to reduce water usage and the winner receives vouchers.
Ms Jacqueline Chan, who resides in a five-room flat with four other family members, including her 18-month-old toddler, said the technology alerted them promptly to a leak in a faulty water closet.
Since the leak was fixed in November 2016, the family's water usage has been reduced by more than half – from 35 cubic metres to 15 cubic metres per month.
"I check the app almost every day… Apart from the leak, we have also switched to using a more water-efficient washing machine, and washing our clothes only when the load is full," said Ms Chan, who lives at 199C Punggol Field.
The 33-year-old said she has also started taking shorter showers.
As showers remain the largest source of water use in homes (27 per cent), PUB will be installing the first batch of smart shower devices for some 300 Build-To-Order flats at West Rock@Bukit Batok in the first quarter of this year. This is part of a plan previously announced to install the devices in 10,000 new homes over the next two years.
A six-month pilot in 2015 involving 500 homes helped save five litres of water per person each day, or about 3 per cent of the households' monthly total.
The device shows real-time water usage and depicts ice melting around a polar bear as more water is used.
Other measures include raising the minimum water efficiency standards for water fittings in homes. From April next year, it will be mandatory to install water fittings with at least two-tick efficiency ratings – instead of the one tick now – in all new premises and existing ones undergoing renovation.
MEASURES FOR NON-DOMESTIC SECTOR
Singapore's total water usage is expected to double by 2060 and the non-domestic sector is expected to make up 70 per cent of total demand.
Measures targeting industry include requiring large consumers to have at least one certified water efficiency manager.
There is also a Water Efficiency Fund companies may tap to conduct feasibility studies and water audits, among other measures. ADDITIONAL REPORTING BY KELLY NG