Honestbee lays off dozens of employees in Singapore
SINGAPORE — Local start-up Honestbee said on Friday (Aug 2) that it was laying off 38 staff in its Singapore offices as part of a restructuring exercise.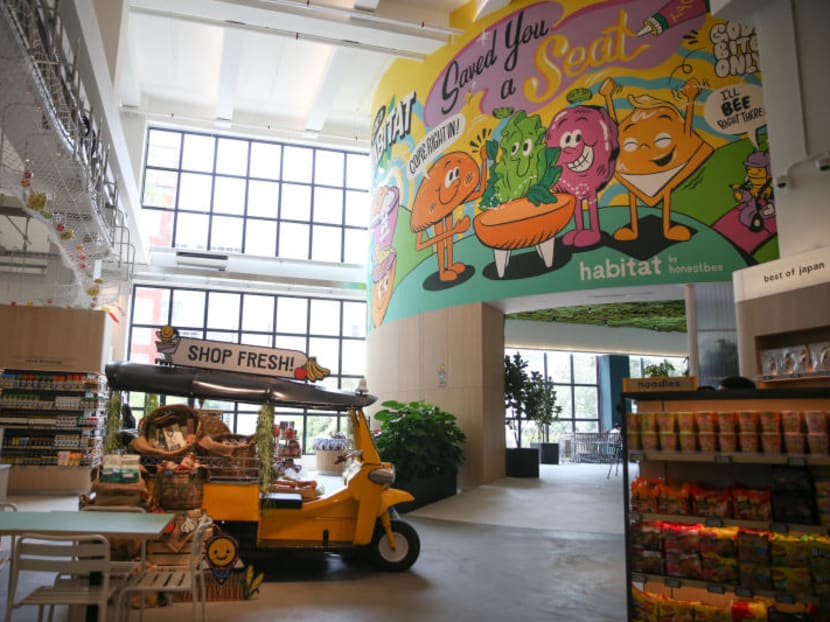 SINGAPORE — Local start-up Honestbee said on Friday (Aug 2) that it was laying off 38 staff in its Singapore offices as part of a restructuring exercise.
This figure makes up approximately 10 per cent of its workforce in Singapore, said Honestbee.
It has also applied to the High Court to start a supervised restructuring process and to seek a moratorium against enforcement actions and legal proceedings.
"As a result of our reduced operations globally, the company has made a decision to right-size the company in order to cut costs and streamline its businesses," said an Honestbee spokesperson in an email response to queries from TODAY.
A total of 38 employees, mainly in operations and engineering roles, will be affected, and they will be asked to serve out their notice period as per their contracts, the company added.
The spokesperson said that there is no severance package for the retrenched employees, but "we are honouring the salaries as per the notice period stated in each employee's contract".
"Their departures are not reflective of their performance, but rather due to the restructuring of our business operations in Singapore," added the spokesperson.
The move, said Honestbee, was necessary to ensure the right structure for "long-term stability and success".
The company had appointed a new chief executive officer (CEO), Ong Lay Ann, on July 15.
Mr Ong took over from interim CEO Brian Koo, who in turn had taken over from co-founder of the company Joel Sng after the latter's departure in early May.
In April, Honestbee announced that it would suspend some of its operations in Asia and cut its global headcount by 10 per cent as part of a strategic review.
A month later, the firm suspended its food delivery and laundry services in Singapore.
A spate of high-level resignations have also taken place in the past month, including that of chief technology officer and co-founder Jonathan Low and chief financial officer Roger Koh.
Mr Sng and Mr Low had co-founded the company with Mr Isaac Tay in 2015. Mr Tay left the company last year.
Court-supervised restructuring process
In a statement, the company added that it has filed an application to the High Court to begin a court-supervised restructuring process.
"Honestbee has taken this imperative step to protect and preserve the value of its business while it restructures its operations across Asia," it said.
"The Court-supervised restructuring process is in the best interest of Honestbee's stakeholders as the company can focus on reevaluating the business without interference, streamline operations, increase existing efficiencies and bring down the cost structure."
The Business Times reported Mr Ong as saying on Friday that with the application, the company hopes to get a six-month reprieve from its creditors, whom it owes over US$180 million (S$250 million).
Its creditors include investor Formation Group and associates of Mr Koo, who is both the managing partner of Formation and the chairman of Honestbee.
BEFORE TERMINATION LETTERS, SALARY DELAYS
One of the employees who received a termination letter on Thursday has been working in Honestbee's warehouse, and said 10 of his colleagues had been served the same notices.
However, he said that along with the termination letter, the company had also offered him a transfer to the food and beverage business, and he was considering it.
"The one-month notice period is not long enough for me to get another job. Even if they had given me two months' notice, I might have been able to find a new job elsewhere," he said.
He and two other employees who spoke to TODAY said that even before the termination letters were handed out on Thursday and Friday, the mood in the company has been glum for months.
Two of them said that in the past four months, salary payments have been delayed, although eventually paid out. July's salary, which was due at the end of the month, has been postponed twice thus far and has still not been deposited into employees' bank accounts, they said.
However, they added that they had been informed that they would receive their salaries by the middle of next week.
One of the employees, who works in Honestbee's food and beverage business, said that the salary delays have had a direct impact on his living situation:
"Because of the delays, I was not able to pay my rent on time. I had to move to a different flat, and I've heard that I'm not the only employee whose living situation has been affected."
The worker who was terminated on Thursday added that he too had been affected by the salary delays, and has had trouble paying off his debts.
A third employee, who declined to reveal his role at the company, still harbours some hope that the new CEO could help turn the company's fortunes around, though his hope is laced with caution.
"It is great that a new CEO has joined and it does give some hope that there is still a slight chance of turning this around. But the question is also whether he has joined too late, and whether there will be people to turn it around," he said.
Amid the uncertainties, employees have been helping each other out.
The employee who works in the food and beverage business said that his general manager had taken a loan and given out S$1,000 to each of his team members in June to help them cope with the salary delays.
The third employee said that colleagues are also trying to help each other find jobs.
"People do try to help each other connect to different companies and opportunities, which is very heartwarming, and actually it was the best part about working in Honestbee – its people."