How do Asia firms keep top women? Remove stigmas, act boldly
SINGAPORE — Women managers and executives are in big demand in Asia, which makes keeping the ones you've got even more crucial.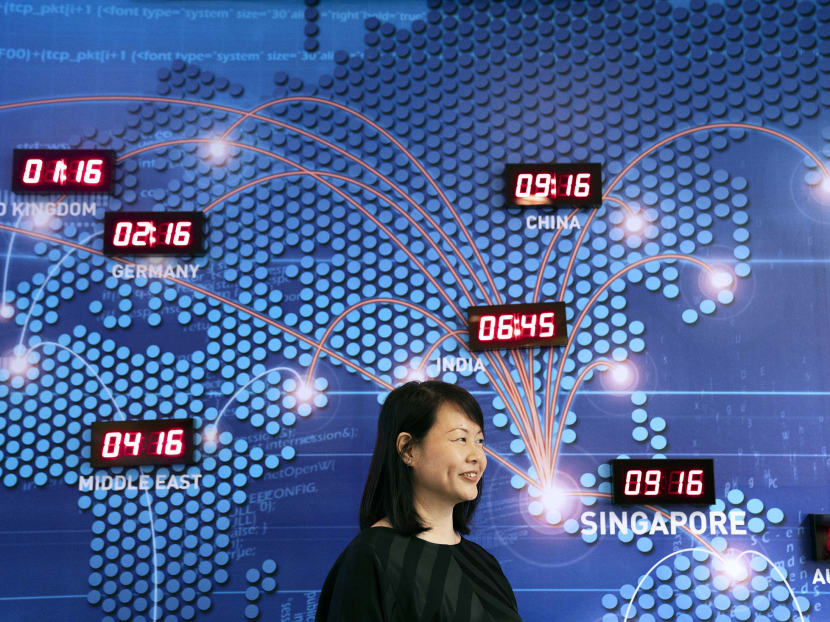 SINGAPORE — Women managers and executives are in big demand in Asia, which makes keeping the ones you've got even more crucial.
More than three-quarters of large organisations globally are looking to add more women to their upper echelons, with most offering attractive pay and adopting special recruitment programs.
Still, as of April 2018 women held only one in four positions at the manager level and higher in Asia, a McKinsey & Co report shows.
That compares with more than one in three at companies in the US and Europe, according to Catalyst, a nonprofit organisation that advises firms on diversity and inclusion.
Asia also lags other regions when it comes to achieving gender parity, according to data compiled by the World Economic Forum.
Its Global Gender Gap index showed East Asia and the Pacific, as well as South Asia, have further to go in eliminating inequality than Western Europe and North America.
"Whilst it is encouraging to see more female executives breaking into the C-suite as new entrants in these ranks, their compensation may sometimes be less than their more experienced male counterparts who have already been in the C-suite for some time," said Malini Vaidya, partner and Asia-Pacific head at Spencer Stuart, a management consulting firm. "Hopefully that gap will erode as they gain experience and seniority."
There's no shortage of female talent across a region that's undergone massive economic development and has a growing middle class that's experienced rapid educational advancement.
Still, cultural prejudices and social conditions can create barriers. Few firms have cracked the code on how to attract, develop, promote and retain high-ranking women.
Companies are seeking ways to address the imbalance. Some firms like Unilever have taken the mandate approach — instituting practices to ensure an equal number of qualified male and female candidates for all available roles.
Others like DBS are emphasising flexible working policies to create a better environment for women trying to have a life outside the office.
Here are some lessons learned from interviews with women executives at firms in Asia:
REMOVE STIGMA OF FAMILY LEAVE
Problem: It's no secret that women are often the primary caretakers of children and elderly parents. This leads a good number in Asia — especially after having a baby — to leave the workforce, some for a few months, others for years. Getting them back at work can be a tricky proposition.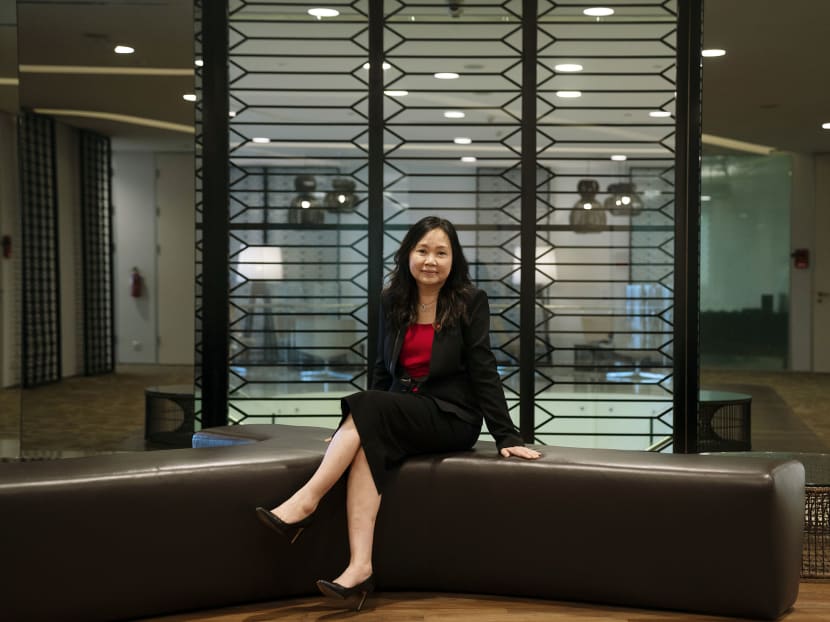 Eng-Kwok Seat Moey was faced with this dilemma, twice, with both of her children. Her Singapore employer DBS Group, Southeast Asia's largest lender, allowed her to take leave without pay for a total of about five years to look after her children when her husband was posted overseas for work in North America.
She took the first sabbatical in 1995 when her husband relocated to Canada.
When she started the leave, she was employed by POSBank, which had become part of DBS by the time she returned. DBS honoured the sabbatical and asked her to help with integration. Then, one year after helping DBS introduce Singapore's first real estate investment trust in 2002, Ms Eng-Kwok decided to be with her family when her husband was posted to San Francisco for two years.
She submitted her resignation to Eric Ang, her manager at the time and the company's head of capital markets.
"I thought it's not good for the company to keep the headcount for me for two years," said Ms Eng-Kwok, who appreciated how Mr Ang supported her with tailor-made solutions. "Straight away he said: Why do you want to quit? Why don't you take a sabbatical?"
She became Mr Ang's deputy in 2013 and the following year, Ms Eng-Kwok succeeded him as head of the bank's capital-markets division, nine years after returning from her second leave.
Today, Ms Eng-Kwok makes sure her team can take time off for personal reasons rather than risk losing talent, a sentiment echoed by the bank's Chief Executive Officer Piyush Gupta.
"If you don't make it a stigma, then it's not a stigma and women come back to work," Mr Gupta said.
DBS offers sabbatical leave as part of the bank's flexible work arrangements in which employees can apply for up to 12 months of unpaid leave, according to the firm.
Those seeking more time have their requests evaluated by the business unit's manager and human resource on a case-by-case basis.
As of June 30, 40 per cent of posts of senior vice president and above at DBS were held by women.
PROVIDE TIME-OFF — SOMETIMES TO SURF
Problem: While at work, women often have to balance their family's affairs (parent-teacher conferences, anyone?) with a rigorous work schedule.
Hong Paterson left her commercial banking role at JPMorgan Chase & Co. so she could spend less time travelling for work and more time with her teenage daughter. She knew she had just a few years before her daughter would go off to college.
"I was just travelling all the time, and it's intense," she said. "At some point in my career, my daughter looked at me and said: I don't see you anymore."
Ms Paterson joined Royal Bank of Canada as its Singapore country manager knowing it would keep her in one place, and was surprised to find how much the bank prioritised what was important to her. She had taken up surfing as a way of bonding with her daughter, who has now started college in Canada.
"We spent quite a bit of time in Bali, surfing. It's something that she just really loves," Ms Peterson said. "I am actually a single mom. And that probably helps in terms of building that relationship with her."
At RBC, her managers ensured she could spend weekends and holidays off the grid surfing and skiing with her daughter, and had formal and informal programs to ensure flexible working hours.
"You don't feel like you have to leave your family at home," said Ms Paterson, who oversees 22 employees in Singapore. "If they want you, they'll figure it out."
MOVE BEYOND STEREOTYPES ABOUT FAMILY OBLIGATIONS
Problem: Women often are overlooked for promotions or travel to career-building opportunities as employers assume they're tied down by their family obligations.
Balaka Niyazee relocated several times over her 19-year career with Procter & Gamble. Having worked in India, Ireland, South Korea and most recently Singapore, she asked for at least half a year of lead time before moving at every turn.
The early discussions and advance notice allowed her to broach the subject with her husband so he could make arrangements with his company.
"It's really hard for a company to give you six months of lead time because everything can change," Ms Niyazee said. "But the way the company handled that was to tell me about all the possibilities even if they weren't confirmed, and I didn't hold them accountable if those things didn't happen."
Ms Niyazee initially joined P&G as a sales representative in India. Since then, she has held senior roles in sales and business development, taking charge of P&G's brands for oral care, feminine care products and razors. She moved back to Seoul in October with her husband and eight-year-old daughter to become vice president of Procter & Gamble Korea.
"Women want to make it happen and they want to have a career. The last thing we should do is assume they aren't going to be able to be flexible," she said.
FIND AND PROMOTE ROLE MODELS
Problem: In male-dominated industries, women often struggle to have their voices heard, let alone aspire to join high-level management. It can be awfully lonely at the top when you're the only one.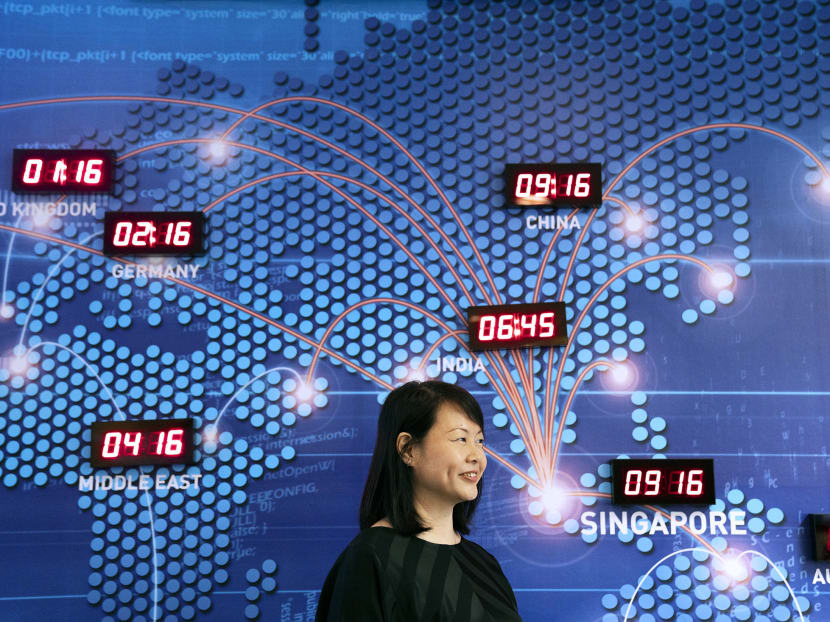 That doesn't fly at Singapore Telecommunications, the largest company in Asia led by a woman: Chief Executive Officer Chua Sock Koong. The mobile phone operator has three more female executives on its 11-person management team, including Chief Financial Officer Lim Cheng Cheng.
To Hoo Shu Yee, a former engineer who now heads a team that provides connectivity services to companies, having women at the top has helped to shatter the glass ceiling at Singtel.
"We know we can do it too if they can," she said. "That knowledge is very empowering."
With a combined 19 years in the company — she left for a few years and came back — Ms Hoo has grown alongside Singtel as it transitioned from a fixed-line telephone company to Southeast Asia's largest mobile services provider.
She began her career at Singtel in 1993 when "everyone was an engineer" and "females were rare and few."
Within a few years, Singtel began a shakeup that included courting bankers and experts from various industries to join the company, in a bid to better mirror their client profiles.
That also meant bringing in more women and ensuring an environment where equal chances are given to both genders.
"I've never felt that there was a limit to how far I could go," she said.
END 'TRADITIONS' THAT ARE NO LONGER USEFUL
Problem: Sometimes it's not about breaking the glass ceiling. It's about taking charge and doing something that no one has done.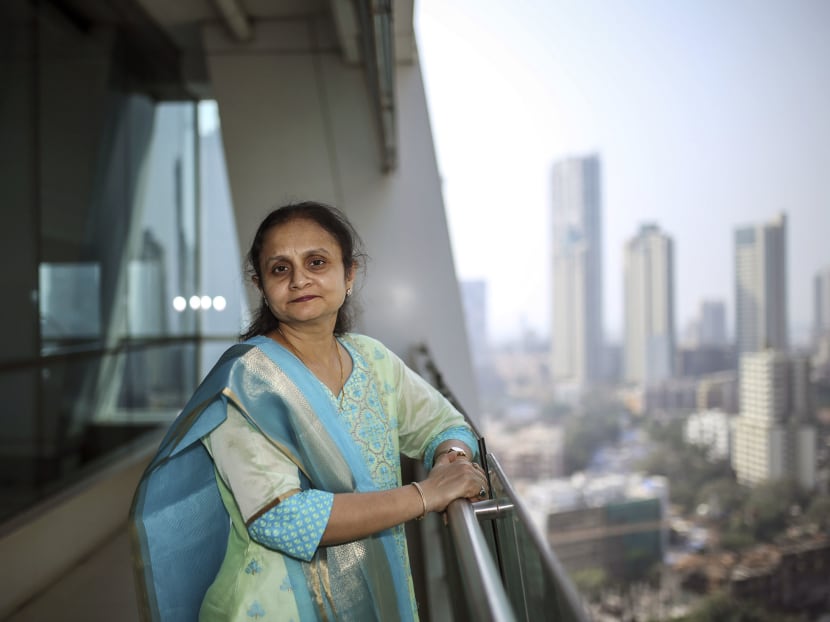 Pinky Mehta was the first woman in her family and community to become a certified accountant, and do it by the time she was 20.
Ms Mehta joined the Aditya Birla Group in 1991 and worked on tax law when, she recalls, even the stenographers and secretaries were men.
She rose to be the first woman officer in the cement-to-cellular service conglomerate and went on to become its first female chief financial officer. She currently leads the finance charge at Aditya Birla Capital.
When the deal wave hit the group — the Kumar Mangalam Birla-led $44 billion conglomerate has made 36 acquisitions in the past two decades — Ms Mehta was part of the core team working late nights on transactions. She says support was key from her husband, who was flexible when she needed him to be, and from superiors who let her take time off.
The group didn't have many maternity benefits in 1995 when Ms Mehta had the first of her two daughters, so her manager came up with innovative work arrangements.
"My boss asked me initially to come to work for just two hours, then three hours and gradually increased it to a full shift," Ms Mehta said. "You need ample support so that there's no guilt."
The Birla group now allows those returning from the mandatory six-month maternity leave in India to work flexible hours or from a satellite office or from home. Working mothers can take their infant and caregiver along when travelling for work.
The mantra for work-life balance is more about sticking with priorities rather than balancing, Ms Mehta said. "You just need to prioritise. Think: where do I need to be now?" BLOOMBERG