HSA reviews asthma drug Singulair over neuropsychiatric episodes, as parents of affected children call for warnings
SINGAPORE — The Health Sciences Authority (HSA) is reviewing an ingredient found in an asthma and allergy drug prescribed by doctors in Singapore that is known, in rare instances, to cause sleep disturbances, agitation and depression.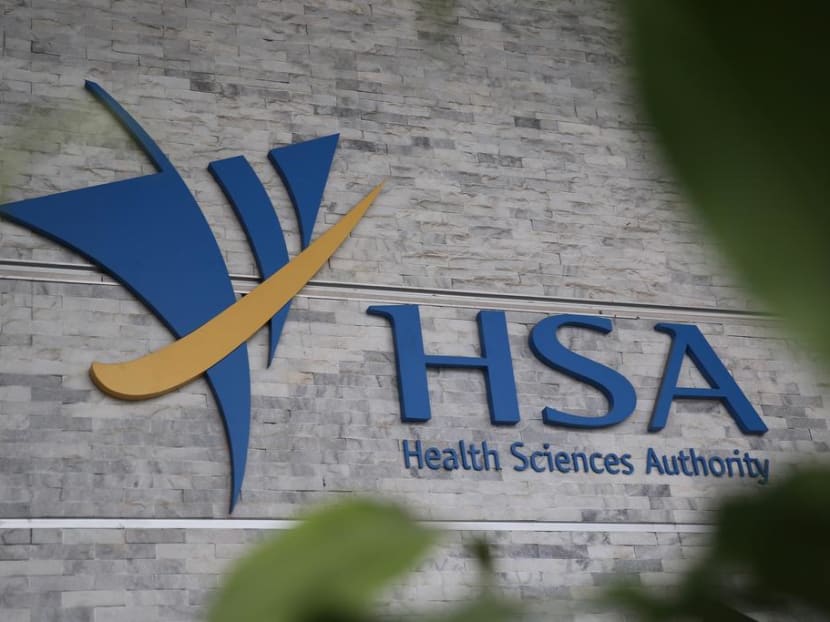 HSA to review drug used for asthma over neuropsychiatric side effects
After that, the authority will issue an advisory to healthcare professionals on the drug
Some Singapore parents say their children suffered side effects from the drug
They want doctors to warn patients about its potential side effects
SINGAPORE — The Health Sciences Authority (HSA) is reviewing an ingredient found in an asthma and allergy drug prescribed by doctors in Singapore that is known, in rare instances, to cause sleep disturbances, agitation and depression.
The ingredient, montelukast, found in the more commonly known drug Singulair, is prescribed for children and adults with asthma or allergies caused by air particles.
The HSA also said that after its review, it will issue an advisory to remind healthcare professionals of the "known but rare side effect" of neuropsychiatric events caused by the drug. This will be HSA's first advisory on montelukast.
Some parents here are calling for doctors to be required to highlight the risks before prescribing it to patients, after their children started experiencing anxiety and depressive episodes after taking the medication — a side effect they said was not properly communicated to them.
Ms Jacqueline Lim's 11-year-old daughter had been taking Singulair daily since 2018. She said her doctor told her the drug was very safe for children.
It was not until earlier this year that she started noticing her daughter becoming more anxious and pessimistic than her usual self, but did not think much of it initially.
Her daughter was taken off the medication in June after a second doctor declared her free of asthma. Two months later, her daughter's behaviour took a sudden turn for the worse.
"She was quite withdrawn and something didn't seem quite right," Ms Lim recounted. "She started asking me what I thought about her, because she thinks she's a very bad child and she feels very scared."
Later that day, her daughter started becoming paranoid that she was going to get stabbed and started hallucinating about being pinched. Her daughter would also repeatedly count and recount her stationery, panicking about misplacing something.
"I was so worried, so I tried to reassure her. And then she said she's full of sins and that she's a very dirty person," Ms Lim said.
Through her friends, Ms Lim discovered other parents whose children had gone through similar behaviour changes.
She started an online petition in August, which has garnered about 540 signatures, to call on the HSA to make it compulsory for all doctors to notify patients of the risks of the drug and to review the clinical protocol for the prescription of the drug, among other requests.
The knowledge of the side effects is not new, but "recent developments overseas" have prompted HSA to review the ingredient, the authority's spokesperson said last week in an emailed response to TODAY's queries. 
HSA's spokesperson was referring to a move by the United States Food and Drug Administration (FDA) earlier this year.  
The FDA in March strengthened its existing warning about serious behaviour and mood-related changes associated with montelukast that might include suicidal thoughts, by requiring a warning to be printed more prominently in a boxed format on the package inserts.
The HSA spokesperson said this warning is already stated in the package inserts of Singapore-registered montelukast products, albeit in a different format.
'NOT TOLD OF RISKS'
Ms Stella Soon's daughter was given Singulair seven years ago at the age of three for a disorder that results in a tendency to develop allergic diseases such as allergic rhinitis and asthma.
"Once she started on it, we noticed that she became more aggressive and violent in the daytime," the 45-year-old homemaker said.
"You would think that at (age) three plus, they tend to be sometimes irrational, but we could see a distinct change in her behaviour," she said, adding that her daughter also started to cry and scream in her sleep.
Ms Soon said she returned to the doctor but the doctor was dismissive about the issue and played down the concerns about the drug.
Ms Winnifred Ling's daughter, now aged seven, was prescribed Singulair five years ago without being informed by her doctor about the risks associated with the drug.
In the few days that her daughter took the medication, she started exhibiting angry outbursts and frequent night terrors. That was when Ms Ling started reading up on the drug and learnt about its potential side effects. She stopped the medication and her daughter became calmer after that.
"I think if it's something that has got fairly significant side effects, I think they should at least be more mindful about it and let us know, so that we can also make that informed decision," the 44-year-old couples therapist said.
SIDE EFFECTS UNCOMMON
Dr Steve Yang, a respiratory physician, said he has seen even adults behaving aggressively after just a few doses of Singulair.
"It's definitely concerning, because the hallucinations, mood swings can lead to depression and suicidal (thoughts)," he said.
Dr Jenny Tang, a paediatrician at SBCC Baby and Child Clinic, said such side effects are uncommon.
"A few studies have reported cases of possible neuropsychiatric side effects with the use of montelukast. However, as these are mostly retrospective database studies and observational studies, the true incidence and causality has not been established," she said.
What complicates things further is that chronic asthma and allergic rhinitis — for which montelukast is used to treat — can itself contribute to sleep, behavioural and mood issues, she added.
The daughter of Ms Lim, who was on Singulair for two years, was diagnosed with anxiety. Her mother has been taking her for counselling and said that it has helped to calm her down.
She hopes doctors will warn patients about the risks of using Singulair and that the authorities will look into the dangers of the drug and issue an advisory to healthcare providers.
She said: "In March, the FDA already issued this warning. Why is it that our own HSA has never issued such a warning?"