'I can't control crowds on the street': Manager of Holland Village restaurant shut for flouting Phase 2 rules
SINGAPORE — The general manager of a restaurant in Holland Village which was ordered to shut for failing to ensure its customers adhered to safe management practices on Friday, said on Saturday (June 20) that it was beyond his control to manage customers who stood outside his premises to mingle with others.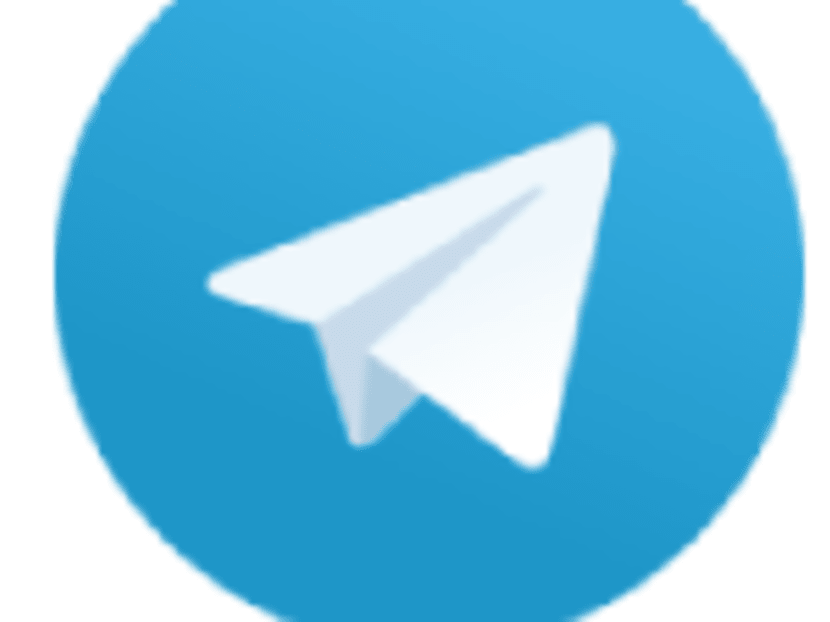 SINGAPORE — The general manager of a restaurant in Holland Village which was ordered to shut for failing to ensure its customers adhered to safe management practices on Friday (June 19) has said that it was beyond his control to manage customers who stood outside his premises to mingle with others.
Speaking to TODAY on Saturday evening, Mr Khader Basha Ghouse Basha, 38, the general manager of British Indian Curry Hut said that patrons seen in a picture circulating social media were a mixture of patrons from his restaurant as well as other food establishments along the street who had got together to mingle and smoke.
"The people who are standing on the street, who are not wearing a mask and smoking, we can't go and control them," he said.
"It is quite hard for us to tell those who are standing outside the restaurant, on the street, to not stand here, because not all of them are our customers." 
The Urban Redevelopment Authority (URA) had ordered his restaurant, which is located along Lorong Mambong, to close "with immediate effect" on Saturday after crowds were observed outside the restaurant on Friday, the first day of Phase Two of the circuit breaker exit.
The restaurant will only be allowed to do takeaways next week and open for dine-in from June 29, "provided it has shown that it is able to implement safe management measures for its customers", said URA in its statement.
Mr Basha said that two fights around the neighbouring premises, one at around 8pm and another at around 9.30pm, had also led to crowding in front of his establishment.
"Because of the fight, all the crowd gathered in front of our restaurant. The person who took the picture is assuming that people are waiting to patronise us, which is not right," said Mr Basha.
He was referring to a photo circulating on social media which had shown groups of people standing on the road outside his restaurant. Other groups of people in the photo are seen sitting in the restaurant's outdoor refreshment area.
Mr Basha told TODAY that its outdoor refreshment area, which is approximately 4.65sqm, can take a maximum capacity of 20 people, with five people to each of the four tables.
He said that on Friday night, there were 15 customers at most in the outdoor refreshment area, and that was at around 8.30pm. 
While some customers had tried to drag their chairs over to join friends in other tables, Mr Basha said that his staff had informed them not to do so. He had also spaced the tables to ensure that they were 1m apart, he added.
There were also no queues for his establishment on Friday as it had only allowed people in based on reservations, said Mr Basha.
Mr Basha said that he has sent an email to URA to explain the situation and is hoping to hear back from the agency.
In his email, which he forwarded to TODAY, he said that the restaurant had followed safe distancing to the best of its ability and would like to seek URA's help "to guide it through this difficult period".
In addition to closing British Indian Curry Hut, the URA said in a statement on Saturday that outdoor refreshment areas of all eateries along the sidewalks of Lorong Mambong will also be removed, with the street reopened to traffic to prevent people from gathering.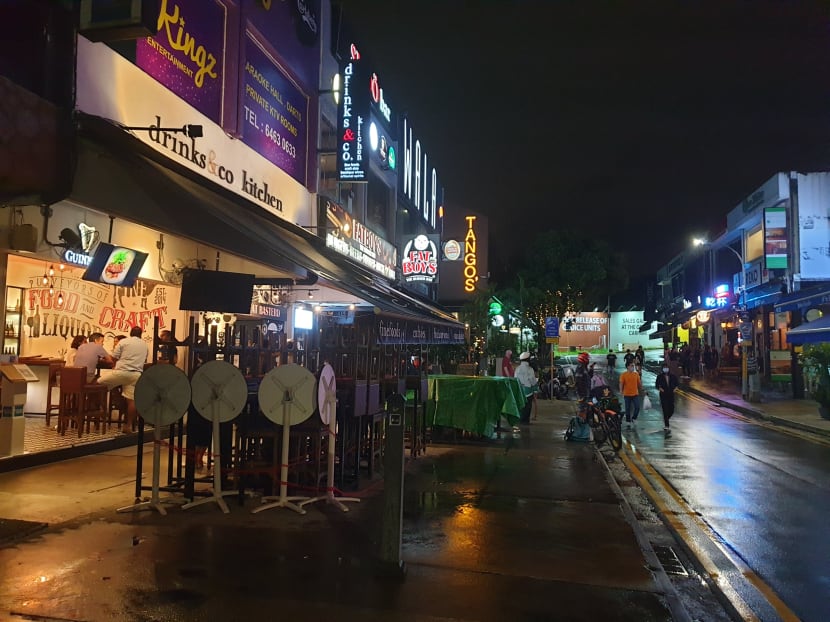 When TODAY visited Holland Village at around 7pm on Saturday, the place was not crowded. Restaurants along Lorong Mambong had cleared the tables and chairs off their outdoor refreshment areas. Several safe distancing ambassadors could also be seen at around 8pm.
Other restaurants along the stretch told TODAY that the closure of the outdoor refreshment area has affected their business.
Mr Amit Kumar, the outlet manager of Wala Wala Café Bar, told TODAY that business had taken a hit. Its revenue on Friday was 60 per cent of a typical night pre-circuit breaker. On Saturday, its revenue had dropped to 10 per cent of a normal night.
"My outdoor area is bigger than everyone else's. So I (usually) have 30 tables outside but today I am only operating eight tables inside. So I am losing everything," said the 28-year-old.
"If somebody sits at the table with just two or three beers, there is nothing I am earning, especially this month onwards if the landlord starts taking the rental, then all the bosses will be at a loss," he said.
Mr Rollvin Nardo, 41, the assistant manager of The Fine Line, located across British Indian Curry Hut, said that business on Saturday had dropped by about 80 per cent as the restaurant could no longer accommodate people outdoors.
"Yesterday was good for the revenue, but from today, all the revenue has gone down. Business at the moment is really affected," said Mr Rollvin.
When asked if he had trouble managing crowds on Friday, he said that customers were aware about the rules and were responsible enough to ensure safe distancing.
The owner of El Patio Mexican Restaurant and Wine Bar, who declined to be named, said that patrons from neighbouring restaurants might have become "a little too excited" on Friday and were therefore not observing safe-distancing measures and wearing their masks.
"Because of one or two restaurants that failed to observe safe management, they (the authorities) needed to close the road. We were caught unaware today (by the new rules). How are we going to survive," asked the 65-year old owner.
Some patrons of Holland Village on Saturday night were not fazed by the lack of seating in the outdoor refreshment areas and the opening of Lorong Mambong to traffic.
Ms Tan, a 23-year-old merchandiser who declined to give her full name, said that she had come to Wala Wala Café Bar for dinner as she lives nearby.
She said that she was "not too bothered" by the fact that she had to sit indoors, although she noted that Holland Village as a whole felt less crowded than before.
Ms Honey Ong, who was walking along Lorong Mambong after exiting restaurant Project Acai along nearby Lorong Liput said that she will not be concerned about having to sit indoors at restaurants as there will be a "cosy ambience".
"Anyway, it's the company that matters, not the space," said the 20-year-old polytechnic student.