Illegal massage outlet owner jailed after police find masseuse having sex with customer
SINGAPORE — A 48-year-old man was sentenced to two weeks' jail on Tuesday (Sept 21) for owning an unlicensed massage establishment which also offered sexual services to customers.
Tan Tze Tong, 48, was jailed two weeks for owning a massage outlet that offered sexual services
He moved its premises from Serangoon to Tanjong Pagar after a police raid which found a patron and masseuse having sex 
The woman who helped him to operate it, Julie Ma, was fined S$10,000
 
SINGAPORE — A 48-year-old man was sentenced to two weeks' jail on Tuesday (Sept 21) for owning an unlicensed massage establishment which also offered sexual services to customers.
Tan Tzer Tong pleaded guilty midway through a trial to two charges under the Massage Establishment Act.  Five similar charges, including one under the Women's Charter of running a brothel, were taken into consideration for sentencing.
Julie Ma, 46, who helped him to operate the outlet, was fined S$10,000 on Tuesday after pleading guilty to one charge.
The court heard that the two Singaporeans were involved with 5 Star Beauty Centre at 98A Tanjong Pagar Road, which was originally located at Serangoon Garden Way before Tan moved its premises in May 2019, following a police raid a few months earlier.
During the raid in March 2019, the police found a masseuse engaging in sexual intercourse in a room. 
Investigations revealed that a 33-year-old man had made an appointment with the masseuse, Ms Chen Yu Die, through a text message after getting her mobile number from a website that advertised her services.
When the man, Mr Koh Chun Wee, went to the Serangoon outlet at about 1.30pm on March 12, 2019, he handed over S$50 to the receptionist for massage services. Ms Chen massaged his back for a brief moment before they had sex in a room.
The two were interrupted by the police soon after, Deputy Public Prosecutor (DPP) Chong Yong told the court. Mr Koh then revealed he was supposed to pay a further S$100 for sexual services.
Tan was involved in the establishment's management, including collecting earnings and dealing with salary issues. He was also responsible for applying for the employees' work permits.
MA HAD SEVERAL SIMILAR CONVICTIONS
A few months after the establishment opened at Tanjong Pagar, the police conducted a check there and seized several mobile phones, as well as several used and new condoms.
Seven women, including two masseuses, were arrested. The mobile phones contained profiles of these women, which were tied to online advertisements of them offering massage and sexual services at 5 Star.
Ma operated and managed this outlet, and was assisted by the two masseuses.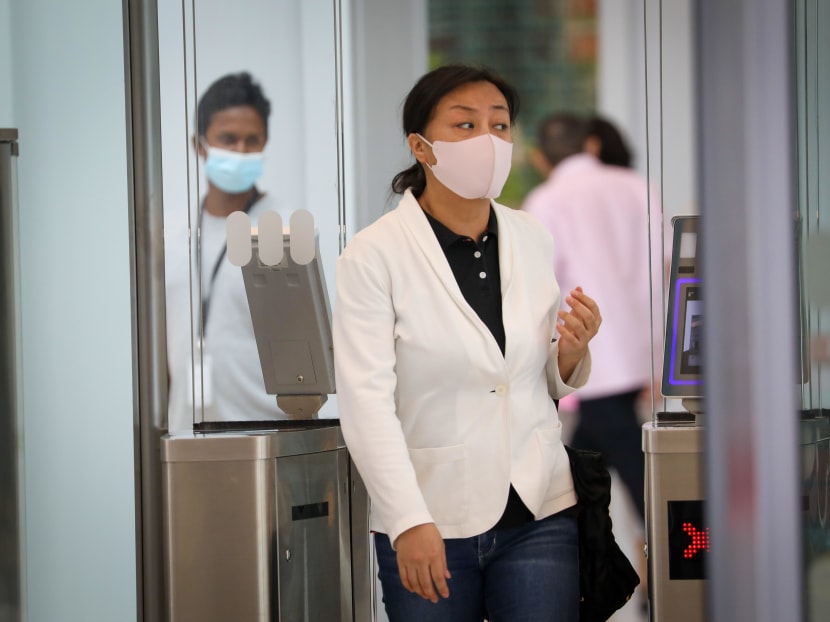 Tan was its registered owner and sometimes visited to collect daily earnings as well as disburse salaries to the masseuses working there.
DPP Chong, who sought a fine of S$10,000 to S$13,000 for Ma, noted that she had multiple past convictions under the old Massage Establishment Act. The previous maximum fine was S$1,000, but repeat offenders can now be fined up to S$20,000 and jailed for up to five years.
Ma was given fines of between S$900 and S$7,000 from 2013 to 2018.
Her lawyer, Mr Paul, who goes by only one name, told the court that Ma, who is from China, has been in Singapore for more than a decade. She is currently married to an engineer.
As for Tan, his lawyer Tan Wei Chieh said that he was "very remorseful" and has to care for his aged parents. He was fined S$17,000 in 2019 for similar offences under the Massage Establishment Act, as well as the Employment of Foreign Manpower Act. 
First-time offenders convicted of providing illegal massage services can be jailed for up to two years or fined up to S$10,000, or both.