The Big Read: Increasingly anxious, Singaporeans look to Parliament to provide answers on damaging Oxley Road saga
SINGAPORE — The suggestions that ties between the Lee siblings were less than cordial have been present for some time now. They first emerged in April last year, when Dr Lee Wei Ling clashed with her elder brother, Prime Minister Lee Hsien Loong, over how their father's one-year death anniversary should be commemorated.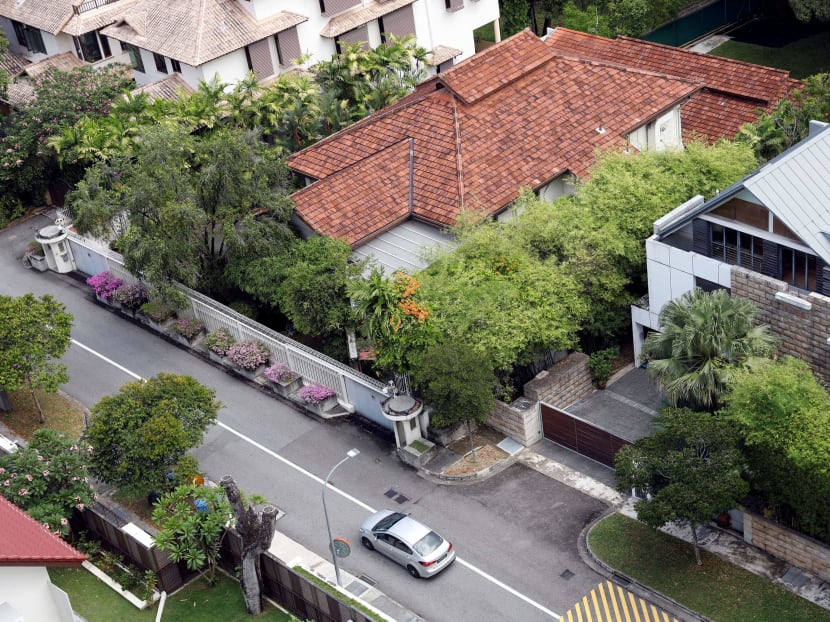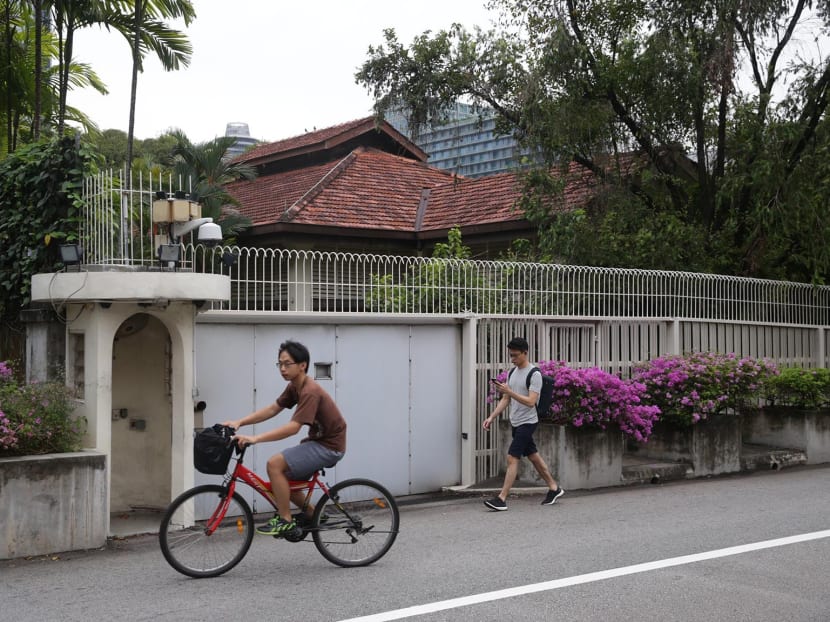 SINGAPORE — The suggestions that ties between the Lee siblings were less than cordial have been present for some time now. They first emerged in April last year, when Dr Lee Wei Ling clashed with her elder brother, Prime Minister Lee Hsien Loong, over how their father's one-year death anniversary should be commemorated.
Dr Lee accused PM Lee of being a "dishonourable son" who abused his power to commemorate the death anniversary in order to establish a dynasty, an allegation that was swiftly rebutted by the Prime Minister as "completely untrue".
The exchange set tongues wagging, but Singaporeans had little inkling then of the bombshell that was to drop more than a year later: At 2.20am on June 14 this year, Dr Lee and her younger brother Lee Hsien Yang posted a six-page joint statement on their Facebook accounts. Among other allegations, they said they felt "threatened" in trying to fulfil their late father, Mr Lee Kuan Yew's, wish to demolish their family home at 38, Oxley Road. They also said that they "do not trust" PM Lee and have lost confidence in him, and accused him of abusing his influence in the Government to "drive his personal agenda".
Mr Lee Hsien Yang added that the situation had compelled him to make plans to leave the country "for the foreseeable future".
Their allegations were denied by PM Lee, and over the past two weeks or so, both sides have traded accusations, with several Ministers also entering the fray as the dispute widened and gripped the nation. The spat not only dominated the headlines here, but also landed on the pages of some of the world's biggest newspapers, including The New York Times, the Financial Times and The Guardian, among many others.
Such was the impact of the dispute that, five days after his siblings' joint statement, PM Lee apologised to Singaporeans for the effect it had on the country's reputation, and Singaporeans' confidence in the government. In his statement on June 19, the Prime Minister also added that "as the eldest of the siblings, it grieves me to think of the anguish that this would have caused our parents if they were still alive".
Mr Lee also rebuffed the charges made by his brother and sister, calling them "baseless", but added that they could not go unanswered, and "must be and will be dealt with openly and refuted". To that end, he announced that he would make a Ministerial Statement in Parliament when the House sits on Monday, July 3, to refute the allegations. Urging all Members of Parliament to "examine the issues thoroughly and question me and my Cabinet colleagues vigorously", he said he hoped a full airing of the issue would dispel doubts and strengthen confidence in the country's institutions and system of government.
Since then, though, new salvos have been fired, and met swiftly with rejoinders, and Singaporeans have expressed continued amazement at the road down which the dispute has travelled.
Most seriously, though, the saga has moved beyond the realm of spectacle.
The results of a survey by research firm Blackbox, which was carried out this week and involved a representative sample of 949 respondents, are instructive. In the eyes of most Singaporeans — 83 per cent of those polled — the dispute has wrought damage to Singapore's image.
More than half (53 per cent) said the allegations made by Mr Lee Hsien Yang and Dr Lee are worrying, while 40 per cent said the constant barrages have left them confused. Still, some 20 per cent of the respondents believed the allegations were true, while 15 per cent felt they were false.
The dispute also appears to have altered public opinion about what the Government should do with 38, Oxley Road: The Blackbox survey found that about half of the respondents want the house to be demolished, while 27 per cent were in favour of preservation. The rest were undecided.
This is a stark contrast from the results of an online survey conducted by market research firm YouGov Asia-Pacific in December 2015, which found that 77 per cent of the respondents supported demolition.
Political analysts who spoke to TODAY said Monday's sitting of Parliament will provide a reckoning of sorts.
Associate Professor of Law Eugene Tan from the Singapore Management University said the allegations must be convincingly rebutted, or they may result in "big dent in the public's confidence" in the political leadership. "Trust and confidence are our currency. We lose them to our collective peril. If the international investor community has lingering doubts over the Government, that blow can (also) be very significant for Singapore's economic prospects," he said.
"Much is at stake for all. PM Lee, the Cabinet, the Public Service, and Singaporeans," he added.
Assistant Professor Woo Jun Jie from Nanyang Technological University's School of Humanities and Social Sciences, however, saw less weighty implications arising out of the issue. The allegations, he said, "are lacking in clarity and specificity", and added: "Despite the rhetoric on 'abuse of power', there has really not been any substantial change to our political institutions, such as the legal system or the Constitution. Rather, what we have is an extensive amount of online speculation, often based on imperfect or erroneous information."
Amid all the sound and fury, political analysts and Members of Parliament (MPs) whom TODAY spoke to singled out a few key issues that have arisen from the dispute which hold implications for Singaporeans and the country. They also weighed in on what the public should look out for in Monday's Parliamentary sitting, and what comes next.
(Outside the house of Singapore's late founding father Lee Kuan Yew at Oxley Rise. AFP file photo)
ISSUE #1: FATE OF THE HOUSE
This issue, while it has captured the imagination of many Singaporeans, is one that sits on the surface.
Over a century old, the single storey pre-war bungalow at 38, Oxley Road is short on aesthetics, but long on history. Many key decisions that eventually led to Separation from Malaysia in 1965, as well as the foundations for a modern, successful Singapore, were made and laid there.
But apart from its historical heft, the house also gives a nod to the late Mr Lee's values. By his own description, it is in a state of semi-neglect. Mould was growing as a result of the damp, it had been left largely un-renovated, and among the few tantalising glimpses of its spartan interior is a picture showing cheap, mismatched furniture — the sort that Singaporeans who lived through the 1960s and 1970s would be familiar with. For all his towering achievements and power, Mr Lee and his family lived in conditions that were frugal.
For many Singaporeans, the house represents a significant historical landmark, if not a monument of sorts. But this view held no truck with Mr Lee. He expressed his wish that the house be demolished, either after his death or after Dr Lee moves out, several times. In light of his stated wishes, then, many Singaporeans, as the results of the aforementioned 2015 online survey attest, said they favoured demolition. But Mr Lee's intentions themselves have been scrutinised as a result of the dispute, with the Prime Minister noting that while the so-called "demolition clause" was removed from earlier iterations of his will, it was reinstated under questionable circumstances in the seventh, and final, document.
Nevertheless, whatever the intent, the law is clear. The Preservation of Monuments Act empowers the National Heritage Board (NHB) to "identify monuments that are of such historic, cultural, traditional, archaeological, architectural, artistic or symbolic significance and national importance" and thus deem them worthy of preservation.
Under the Planning Act, the Urban Redevelopment Authority (URA) can also recommend areas which it considers worthy of preservation to the National Development Minister.
In a commentary published in The Straits Times in 2015, Dr Terence Chong and Dr Yeo Kang Shua from the Singapore Heritage Society said that the debate over 38, Oxley Road should go beyond the simple deliberation between preserving a building and respecting the wishes of a property owner.
"We believe that this debate is an opportunity to, first, strengthen our state heritage institutions and due process, and, second, consider the ramifications of carrying out the wishes of the owner of a potentially important building at the expense of national heritage," wrote Dr Chong and Dr Yeo.
Acceding to individual wishes without undergoing due process could result in an "unwanted precedent" for future cases, they noted.
"For example, what if an owner of a historical temple or architecturally important house decides to tear it down? What if the owner cites the case of 38, Oxley Road as precedent for the primacy of the individual over the community?" they asked.
The writers stressed that state institutions like the NHB and URA have the legal and institutional authority to ensure that due process is carried out, and must ensure the decision-making process is made transparent to the public.
Responding to the commentary, NHB and URA said the Government would consider "very seriously" the late Mr Lee's wishes, "at a time when a decision has to be made". If a decision is taken for demolition, the Government is "likely to not allow the site to be redeveloped in a way that would diminish its historical significance".
The NTU's Asst Prof Woo urged the ministerial committee set up to consider the options for 38, Oxley Road to "focus its attention on heritage conservation, and the house's place in Singapore's national history narrative". "The committee could explore potential policy options in heritage conservation, as well as clarify any socio-political issues and considerations that may arise," he said.
Amid the series of sharp exchanges between Mr Lee Hsien Yang and Dr Lee on one side and Government leaders on the other, a rare point of agreement is the idea of building a memorial park at the site of the house after it is demolished. This is among several options that the ministerial committee is looking at.
Other options include demolishing the house, but keeping the basement dining room, where many landmark issues were discussed and decisions made, with a heritage centre attached.
Dr Lai Chee Kien, an adjunct Associate Professor from Singapore University of Technology and Design, suggests the house has heritage value. Apart from the options that have been thrown up in the public debate, he suggested dismantling the house at its current location to abide by Mr Lee Kuan Yew's wishes, but reconstruct it on the Istana's grounds. "That way, (the public) can only visit restricted parts of the house under supervision on special occasions, and the land at 38, Oxley Road can be freed up for development," he said.
(A view of former Prime Minister Lee Kuan Yew's Oxley Road residence. Reuters file photo)
ISSUE #2: HOW THE MINISTERIAL COMMITTEE SHOULD DO ITS WORK
Another tinderbox in the public spat is the ministerial committee — which Dr Lee and Mr Lee Hsien Yang have called a "secret committee" — set up to study possible options for the future of the Lee family home. This is at the centre of the abuse of power allegations.
The committee is chaired by Deputy Prime Minister Teo Chee Hean, and its members include Minister for Culture, Community and Youth Grace Fu, Minister for Law and Home Affairs K Shanmugam, and Minister for National Development Lawrence Wong.
While some have questioned the necessity of the committee — only 12 per cent of respondents in the Blackbox poll viewed it as the right body to handle the issue — and its composition, Mr Teo and Deputy Prime Minister Tharman Shanmugaratnam have explained that ministerial committees are not rare in government. In fact, they are a common instrument, and many such committees are in existence, set up to study a range of issues, from security to the economy to retirement adequacy.
The analysts noted that while it is standard practice for ministerial committees to be set up, the Government could have been more transparent and upfront about its work.
Mr Lee Hsien Yang and Dr Lee have claimed that the committee was set up in July last year. However, details emerged only in the past two weeks, after their explosive allegations.
More information could have been shared with the public, especially given the contentious nature of what to do with the house, said Asst Prof Woo.
"This would have helped demystify the process, as well as prevent public misunderstandings or misinterpretations of policy intent," he said. He noted that by and large, "heritage conservation is an important policy issue that requires extensive policy deliberation. This is all the more so (in the case of 38 Oxley Road) given the significant role that Mr Lee Kuan Yew had played in Singapore's history".
How the committee went about its job was not only a sore point for Dr Lee and Mr Lee Hsien Yang, but also a legitimate concern for Singaporeans, said Assoc Prof Tan. "The committee could definitely have been more upfront in responding to the legitimate questions from (Mr Lee Kuan Yew's) estate, such as its composition and terms of reference ... the matter started ostensibly as a family dispute, but has transmogrified into probing concerns of governance and rule of law," he said.
Dr Felix Tan, Head of Programmes at SIM Global Education's academic division, felt that given the historical significance of the Lee family home, Singaporeans should be given a say in the matter, instead of leaving the fate of the home to a committee.
Nevertheless, Dr Gillian Koh, Deputy Director (Research) at the Institute of Policy Studies, felt that the ministerial committee serves a purpose, especially because it is made up of leaders who had "direct and personal interaction with the late Mr Lee". Laws such as the Preservation of Monuments Act give the Government overriding power to gazette monuments worthy of preservation due to their historical significance, she pointed out. She added that by itself, the deliberation over what to do with 38, Oxley Road is not a contentious issue. It has become so by virtue of claims by Dr Lee and Mr Lee Hsien Yang that PM Lee had abused his power in dealing with the matter.
(Home of former PM Lee Kuan Yew at 38 Oxley Road. TODAY file photo)
ISSUE #3: 'DYNASTIC AMBITIONS'?
Of all the charges laid at the door of PM Lee and his wife, Madam Ho Ching, the one that preserving the storied bungalow is a ploy by them to benefit a possible future political career of their son, Mr Li Hongyi, is the one that is deemed by many to be coming out of left field. Mr Lee and Madam Ho have rubbished the accusation as absurd, and Mr Li himself has said that he has no interest in politics.
Asst Prof Woo noted that the Prime Minister has "already established his own reputation and popularity as a statesman". "I do not think that he needs to rely on 38, Oxley Road for political capital," he said.
In today's world, political legitimacy and authority are no longer drawn from tangible or physical monuments, but from intangibles, such as policy performance and social capital, the analysts noted.
The late Mr Lee Kuan Yew was well-known for his abhorrence of a political culture obsessed with personality. "In fact, given today's political climate, both in Singapore and abroad, any semblance of 'political dynasty' may often be more of a liability than an advantage. Political legitimacy today is rooted in policy performance rather than familial relations," Asst Prof Woo reiterated.
Still, Dr Koh said this was an issue that should be addressed when Parliament sits on Monday. "Would (the house's) existence really matter to the voters, even if a third generation Lee were to run for public office?" she asked. Assoc Prof Tan hopes that MPs could also discuss if having a third generation from the Lee family entering politics will be good for the Republic.
Mr Li Shengwu, Mr Lee Hsien Yang's eldest son, has provided his own answer to this poser. In a Facebook post ruling out a political career as the dispute raged, he wrote: "I believe it would be bad for Singapore if any third generation Lee went into politics. The country must be bigger than one family."
MONDAY'S DEBATE: WHAT TO LOOK OUT FOR
While PM Lee has pledged to give the issue a "full, public airing" in the House on Monday, some, including Dr Tan, have expressed scepticism that MPs from the People's Action Party (PAP) would ask tough questions despite the lifting of the party whip, and urged to go full bore because of the weight of the matter before them.
Urging the MPs to convey the sentiments of ordinary citizens, Dr Koh said: "It is an opportunity for MPs to express, on behalf of their constituents, what might be the public interest in the future of the property, and what it means, if anything, to the legacy of this country."
The PAP's Nee Soon GRC MP Louis Ng is canvassing for questions and concerns from the public on the dispute via Facebook. Users who responded highlighted the allegations of abuse of power, and asked for more details on the ministerial committee tasked to look into the options for the house. With Mr Lee Hsien Yang claiming that he has been forced to leave the country, some users also wanted more light to be shed on the "fear" aspect, another facet central to the abuse of power charge, and the reference made by Mr Lee Hsien Yang and Dr Lee Wei Ling to the "organs of state" and its sinister connotations. Others also raised the issue of the Government appointing Mr Lucien Wong as Attorney-General after he had acted as PM Lee's personal lawyer.
Several PAP MPs whom TODAY contacted said they were not planning to speak on the matter, but will raise questions depending on what PM Lee's statement touches on. Punggol East MP Charles Chong, for instance, said the Prime Minister must address the allegations that have cast doubt on his integrity. "For the rest of it, I will wait and see. I am sure there are enough opportunities to clarify and ask questions … but the personal issues within the family should be taken offline," the veteran politician said.
Pasir Ris-Punggol GRC MP Zainal Sapari said that based on his constituents' feedback, he would be asking PM Lee to give an assurance that the allegation about preparing his son "for a continuation of his legacy" are untrue, noting that this accusation by PM Lee's siblings "goes against the core principle" of meritocracy in Singapore.
Mr Zainal said he would also seek an assurance from PM Lee that the ministerial committee will be independent and "not come under any undue influence" from him, and also ask why a panel comprised of "prominent and independent individuals who are seen as neutral" was not convened instead.
In order for the country to move on from the dispute, Mr Zainal said he would ask PM Lee if he is willing to negotiate with his siblings, with the involvement of arbiters, and come to a settlement.
Nominated MP (NMP) Chia Yong Yong said she will seek "greater clarity on what considerations the Government has in deciding whether a property should be considered a national monument", as well as what are the due processes. "Allegations on whether there was abuse of power should also be rightly debated," she said.
The Workers' Party (WP) has published the list of questions which its MPs will be asking. For example, WP chairman and Aljunied GRC MP Sylvia Lim will ask about rules to ensure ministers and senior public office-holders with "personal or pecuniary interests in the subject-matter of government decisions" do not influence or participate in related deliberations. Fellow Aljunied GRC MP Pritam Singh, the party's assistant secretary-general, will ask if the Government would convene a Special Select Committee — made up of MPs from both the PAP and WP — to look into the allegations.
(PM Lee Hsien Loong and his family attending the State Funeral Service of the late Mr Lee Kuan Yew at the University Cultural Centre. TODAY file photo)
AFTER THE DEBATE, WHAT'S NEXT?
Some, including Mr Lee Hsien Yang himself, have argued that Parliament is not the ideal place to discuss the matter: Among other things, Mr Lee Hsien Yang and Dr Lee will not be present to challenge what PM Lee says, and PAP MPs may not have sufficient understanding of the situation, even if they manage to put aside their party allegiance and ask their leader tough questions.
All the analysts, however, are clear that the dispute should never have been played out over social media in the first place. The speed at which accusations and counter-accusations have been thrown about by both camps leaves very little scope for a rational debate based on facts to take place, they said.
Asst Prof Woo noted how Mr Lee Hsien Yang had initially alleged that Madam Ho had gone to 38, Oxley Road to take possession of several of Mr Lee Kuan Yew's items when the founding Prime Minister was gravely ill. But it turned out that Ms Ho was not in Singapore at that time. Then came another twist: The NHB, which received the items, admitted to a "clerical error" in the official recording of the date which Mr Lee Hsien Yang referred to. It was in April, after Mr Lee Kuan Yew died, and not February, as stated on an official form. No further light was shed on this particular matter, as both camps quickly moved on to other issues — leaving the public confused and clueless. Further questions sent by TODAY to NHB and the Prime Minister's Office went unanswered.
Asst Prof Woo added: "The use of social media for such debates may give rise to sensationalisation, particularly by third-party observers who comment freely and add fuel to the fire."
Agreeing, SIM Global Education's Dr Tan noted that the washing of dirty linen in public — more specifically, on social media in this case — meant "things can get ugly and out of hand pretty quickly".
And despite what Asst Prof Woo saw as PM Lee's attempt to shift the discussions to "a more formal and august platform" by initiating a debate in Parliament, closure is not within reach anytime soon, and expect the rumblings to continue on social media after July 3.
Beyond that, there are also "very personal and private matters" for the Lee family to sort out themselves, Assoc Prof Tan said.
While all eyes will be on Monday's Parliament sitting, bigger tasks lie ahead for the Government in putting this issue to bed. Foremost among these are preventing the dispute from polarising Singaporeans, and restoring domestic and international confidence in the integrity of its leadership, the analysts said.
All while attending to what Minister Shanmugam called "serious business ... relating to the welfare of Singaporeans".