Jail for ex-nightclub bouncer who alerted other venues to police raids, drove into knife-wielding man
SINGAPORE — While employed as a security officer at various nightspots, Aaron Chua Jun Hao tipped off other bouncers or employees at night entertainment outlets about ongoing law enforcement operations there.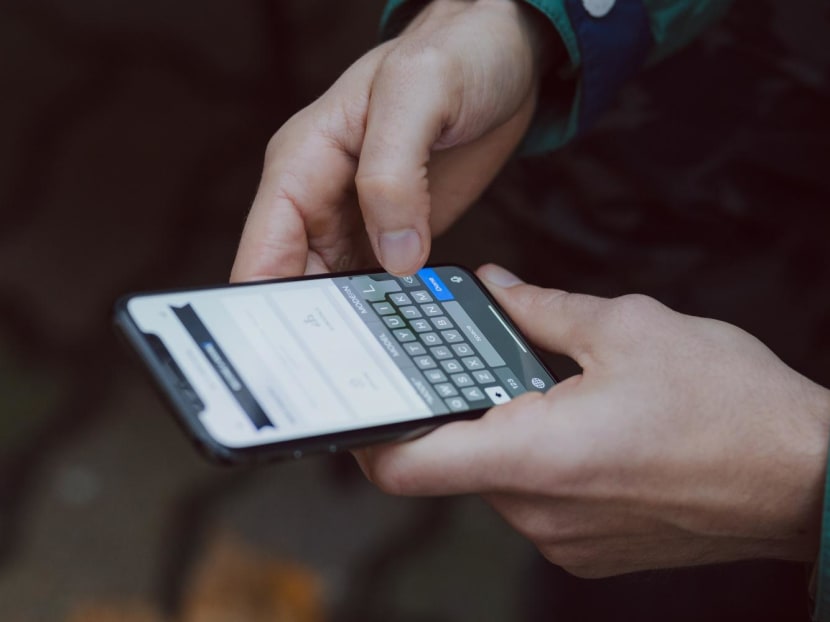 Aaron Chua Jun Hao belonged to a network of nightclub bouncers and employees who alerted each other about raids
They did so in various WhatsApp chat groups
In unrelated instances, Chua also got into a physical fight outside a club, and knocked down a man who had slashed two others
SINGAPORE — While employed as a security officer at various nightspots, Aaron Chua Jun Hao tipped off other bouncers or employees at night entertainment outlets about ongoing law enforcement operations there.
They alerted each other through WhatsApp chat groups using code words and abbreviations, providing details such as the licence plate numbers of police vehicles they had spotted and the locations of these enforcement checks.
Apart from that, Chua also knocked down another man with his car after witnessing him slash two others outside a club and flee.
Later, he got into a fight outside yet another pub. Video footage of the tussle was subsequently posted on the "Singapore Uncensored" Facebook page.
For his various offences, Chua, 27, was sentenced to 17 weeks' jail and fined S$3,000 on Wednesday (Aug 17).
He pleaded guilty to six charges of obstructing the course of justice and one count of affray, having pleaded guilty last year to causing hurt by a rash act in relation to knocking down the knife-wielding man.
District Judge Eddy Tham did not impose a driving disqualification order on Chua sought by the prosecution for this offence, but stressed that his decision was based on the "special circumstances of this case".
The judge took into consideration 13 other charges of obstructing justice for sentencing purposes.
RASH ACT AND AFFRAY
The court heard that Chua first drove into Shuan Koh Kim Guan, then aged 22, outside Club Peaches along Orchard Road on July 25, 2019.
Koh had slashed two other men with a foldable knife before fleeing in the direction of Cavenagh Road. This prompted other club bouncers to chase him.
Chua — who was drinking alone after work — decided to give chase as well in his rental car.
As Koh was running across the road, Chua intercepted him and hit him from the back, causing him to fall. 
When Koh got up and tried to run away, Chua again drove his vehicle forward, causing Koh to fall. This played out a third time. 
Bouncers from the two clubs, who were on pursuit by foot, then arrived and pinned Koh to the ground. 
Koh was then placed under arrest and treated at Tan Tock Seng Hospital.
Among other injuries, he suffered tenderness over his lower back area and was given five days of hospitalisation leave.
On April 3 this year, Chua was drinking alcohol with a few friends at a Katong pub when he argued with another patron. The other man had alleged that Chua kicked the door of the pub's unisex toilet several times while the other man's girlfriend was using it.
A fight then broke out between the two men's groups, involving at least 11 people.
A bystander filmed the fight. The footage was later uploaded online, garnering more than 200 comments and 300 shares.
'ON LIGHT'
As for Chua's obstruction of justice offences, he belonged to two WhatsApp chat groups called "Night Owl" and "UncleValet".
The nightclub security officers and employees in these chat groups would send tip-off messages alerting other members of law enforcement operations, or forward such messages from other persons.
They generally knew of the operations when raids were conducted at their workplaces, or when they spotted police vehicles in the vicinity.
Chua sent around 66 such tip-off messages from January 2019 to February 2020. This included one relating to a raid at Club Mao along New Bridge Road where he was working.
He also alerted that two officers from the Secret Societies Branch of the police's Criminal Investigation Department were "visiting clubs" at Middle Road.
Court documents gave examples of the code words or abbreviations they used, such as "on light" which referred to an enforcement raid being conducted. Another one, "Cv", referred to non-uniformed enforcement officers.
The chat groups came to the authorities' attention in April 2019 when a Malaysian man was detained at Woodlands Checkpoint for failing to declare cash of more than S$20,000.
He also belonged to the "Night Owl" WhatsApp chat group and another one called "Rolex Movement".
On Feb 6, 2020, three nightclub employees were arrested while acting as lookouts for police presence where they worked.
Investigations revealed two other chat groups named "Pao pao bing tuan" in Mandarin and "UncleValet".
SECURITY LICENCE CANCELLED
Deputy Public Prosecutor Lee Wei Liang sought at least 16 weeks' jail, a 12-month disqualification order and a fine.
He cited aggravating factors such as the significant organisation and degree of syndication in the WhatsApp chat groups, which was "for the specific purpose of hampering the detection of offences within these nightclubs".
Chua's lawyer, Mr Anil Singh Sandhu, told the court that his client worked at nightspots for most of his adult life, but his security licence was cancelled after his offences came to light.
When sentencing Chua, District Judge Tham disagreed with the prosecution that he used his car as a weapon.
The judge instead ruled that he intended to stop the dispute and was not acting out of anger or retaliation, though he added that it was fortunate the victim did not suffer any more serious injuries.
District Judge Tham also disagreed that Chua was doling out "vigilante justice".
"Here, he was acting in what would be considered public spiritedness to ensure the victim did not get away from the law," the judge added.
However, the judge noted that Chua still made a rash decision to swerve into the victim's path when he tried to run across the road.
He allowed Chua to begin serving his sentence next month in order to settle some personal matters.
For each offence of obstruction of justice, Chua could have been jailed for up to seven years or fined, or both.
For committing a rash act causing hurt, he could have been jailed for up to a year and fined up to S$5,000, or both.
The same punishments applies for affray, which is when two or more individuals disturb the public peace by fighting in a public place.