13 years' jail for man who sexually assaulted daughter from age 5, continued after divorce
SINGAPORE — She experienced a troubled childhood, staying in various homes before and after her parents divorced when she was aged 8.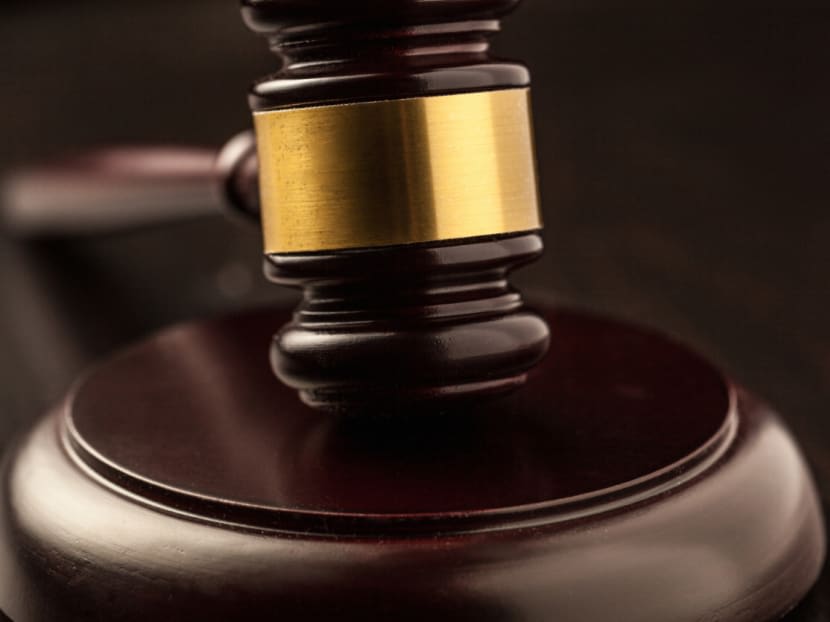 From 2007 to 2013, a man sexually abused his biological daughter on several occasions from the time she was aged four or five
Her parents divorced when she was eight and her mother was abusive towards her
She grew up in an unstable family environment, frequently moving homes
In 2020, she eventually confided in her boyfriend and friend about the sexual abuse
SINGAPORE — She experienced a troubled childhood, staying in various homes before and after her parents divorced when she was eight years old.
Her father had begun sexually assaulting her by then. She did not dare to tell her mother, who was physically and verbally abusive towards her, until several years after the last assault, when she also began confiding in her closest friends.
She self-harmed to distract herself from recollecting the sexual acts and was eventually admitted to the National University Hospital (NUH) with a major depressive disorder.
Her father, now aged 52, was sentenced in the High Court on Friday (July 15) to 13 years' jail. This was backdated to his date of arrest on July 13, 2020.
He cannot be named due to a gag order to protect the identity of the victim, who is now aged 19.
The Singaporean pleaded guilty to one charge each of sexual exploitation of a child and aggravated sexual assault by penetration.
Two other similar charges, including the since-repealed offence of carnal intercourse against the order of nature, were taken into consideration for sentencing.
The prosecution did not ask for extra jail time in lieu of caning. Those aged 50 or above cannot be caned under Singapore's laws.
WHAT HAPPENED
The court heard that the victim was an only child. She frequently shifted homes during her childhood, especially after her parents divorced in 2010.
She lived in at least eight different public flats in the western region of Singapore from her birth until July 2020, which was when she made the police report against her father.
Deputy Public Prosecutor (DPP) Kavita Uthrapathy told the court that the girl grew up in "an unstable family environment". She mostly stayed with her father after the divorce, preferring to do so because she felt her mother was physically and verbally abusive to her.
As a child, she discovered pornographic magazines belonging to her father as well as video disks with obscene films.
However, she did not understand the nature and significance of the sexual acts that she engaged in at her father's behest, DPP Kavita said.
She complied with his requests because she trusted him and he was her parent.
He first sexually abused her in 2007 when she was aged around four to five years old. They were alone in their flat in Clementi at the time.
After he divorced her mother, they moved to another flat in the Dover area with his brother and the brother's girlfriend.
He then sexually assaulted her once more around 2012 to 2013, when she was between nine and 11 years old.
Following these acts, she felt disgusted. She plucked up the courage to confide in her mother around October to November 2019.
When her mother scolded her for not telling her about this sooner, she replied that she had only recently learned about sexual acts and did not previously understand why her father asked her to perform the obscene acts on him.
She also told her mother not to tell her father because she was afraid of him.
The following year, she confided in her boyfriend about the abuse. He advised her to make a police report, but she said that she did not want her father to kick her out of their home.
On July 12 that same year, she argued with her boyfriend at an MRT station where she punched him on his upper body. He pulled her aside and asked her for the reason behind her reaction.
She started crying and said that she had not slept the night before because she had had a dispute with her father, which triggered memories of the sexual abuse.
When the couple talked about what her father had done to her, she told her boyfriend that she was afraid to report it to the police because she did not want to live with her mother.
She then confided in another close friend who also encouraged her to file a police report.
On their advice, she did so at Hougang Neighbourhood Police Centre on July 13, 2020.
HISTORY OF LOW MOOD
DPP Kavita told the court that the victim repeatedly replayed the sexual assaults in her mind, and hurt herself to distract herself from these recollections.
In May 2019, she was admitted to NUH and diagnosed as having a major depressive disorder with suicidal ideations. She was later discharged with a follow-up treatment plan in place.
In an NUH medical report, it was stated that she had a history of low mood with symptoms such as fatigue and poor self-esteem. This was because she was subjected to divorce from a young age and was also physically assaulted.
She harmed herself as a form of relief from her frustrations and had ideas of suicide because she felt it was unfair for her to have all these emotions, DPP Kavita said.
The prosecutor asked for 13 to 14 years' jail, noting that the case "unambiguously tells a story of a father sexually assaulting his own child in perverse ways over six years".
The man's lawyer asked for 10 years' jail instead, arguing that his client had taken full responsibility despite the allegations dating back to 2007 with no independent witnesses or objective evidence.
Those convicted of sexual assault by penetration can be jailed for up to 20 years and fined or caned.