Jail for man who scammed S$190,000 from investors, took S$260,000 from remittance agent to pay them back
SINGAPORE — When several people who invested in Alvin Goh Shu Min's fake business ventures demanded to see their returns, he cooked up a plan to misappropriate S$260,000 from a remittance agent and use the cash to pay the investors back.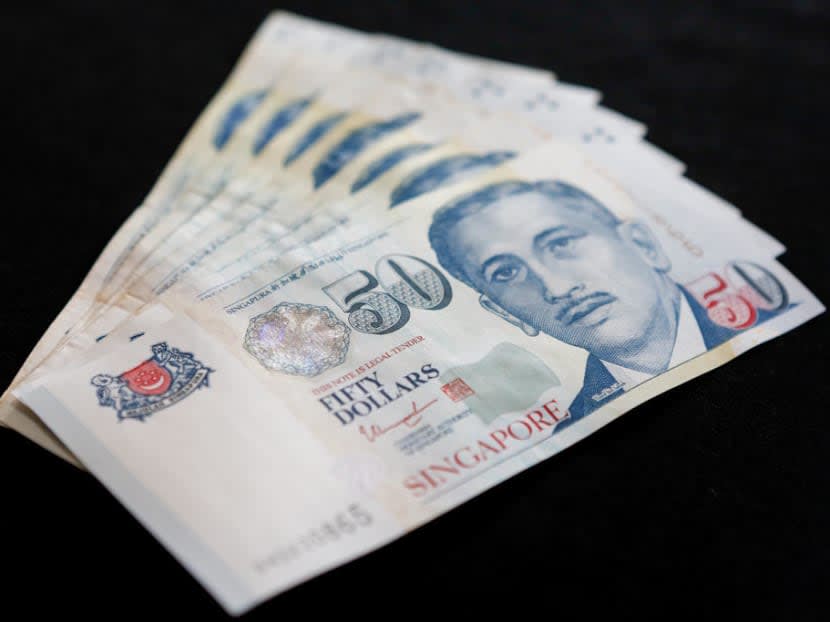 Alvin Goh Shu Min promoted business ventures online and got investors to join him
He then decided to pocket money from a remittance agent to fulfil the investors' demands for returns
He pretended that a China national wanted to remit money back home
The agent took along S$260,000 in cash to meet Goh, who took the money and fled
SINGAPORE — When several people who invested in Alvin Goh Shu Min's fake business ventures demanded to see their returns, he cooked up a plan to misappropriate S$260,000 from a remittance agent and use the cash to pay the investors back.
Goh had already spent the money that the investors had entrusted with him on personal expenses, including paying himself a salary.
The 41-year-old Singaporean was jailed for three years and one month on Friday (Feb 11), after pleading guilty to one count each of dishonest misappropriation of property, criminal breach of trust, and cheating.
Five other similar charges were taken into consideration for sentencing.
The court heard that he had set up Beavers Unified Professional Services in March 2014, describing it as a brokerage firm involved in the buying and selling of small and medium enterprise businesses.
His role was to find clients who wished to sell their business, advertise their business, and link them up with prospective buyers.
HOW THE SCAMS WORKED
Around 2017, he began advertising a business venture on the online platform businessforsale.sg, relating to the opening of a franchised cafe outlet. He put out a call for suitable investors willing to invest a minimum of S$20,000.
Nine people, aged between 40 and 69, eventually expressed interest in the venture.
Goh and his two staff members then met them, explaining that they wanted to open a franchised outlet of the fArt tArtz cafe, which had several outlets across the island at the time.
The investors were also told that the startup capital required was around S$150,000 and S$250,000, with the return on investment estimated to be between 35 to 70 per cent a year.
The investments were structured in the form of purchases of shares from Goh's mother in Celestial Delights, which was purportedly meant to be the corporate vehicle for the business venture.
Goh had set up the firm in 2017, with 200,000 shares issued to him as the sole shareholder and director.
Between March and December 2018, nine investors made payments of S$160,000 in total into bank accounts owned by Beavers.
However, around December 2018, Goh told them that they each needed to make an urgent top-up payment before he could sign a lease agreement for the franchised cafe outlet.
Growing suspicious, the investors pressed him to account for their invested monies, which many also demanded to be returned to them.
He tried to buy time by offering the investors an option to withdraw and for their shares in the business venture to be taken over. This did not materialise and he could not be reached later.
Investigations into Beavers' and Celestial Delights' bank account statements then showed that the investors' cash would be quickly withdrawn and that both accounts were depleted by the end of 2018.
Goh admitted that he used the money to cover Beavers' general expenses and his own personal ones. The business venture never came to fruition.
Goh operated a similar scam where he got a 53-year-old man to invest S$30,000 in his purported events company. In reality, Goh needed money to pay back another investor who had demanded returns in the same company.
The victim transferred the sum to Beavers' account but never received any returns himself. Goh then could not be contacted.
TRICKED REMITTANCE AGENT
On Jan 30 in 2019, Goh contacted Mr Wong Ching Hai, a remittance agent, and expressed interest in engaging his services to exchange yuan for Singapore dollars.
Goh said that he knew of a China national who wanted to buy a restaurant in Singapore but had problems remitting money from China to Singapore.
He then proposed that the China national would remit yuan to Mr Wong's employer's bank account. Mr Wong would then hand over the corresponding amount in Singapore dollars in cash to Goh.
The agent agreed to the transaction, which would involve S$260,000.
On Feb 3 in 2019, the two men met at a condominium unit in Yio Chu Kang that Goh had rented through his friend.
Goh then suggested that they meet the China national's agent. Mr Wong agreed and followed him to the basement car park, but got distracted by a phone call.
Goh seized the chance to return to the apartment, take the S$260,000 cash in S$50 bills that Mr Wong had left there, and flee.
Mr Wong called the police after realising that he could not find Goh.
Goh was arrested the next day in a budget hotel along Irrawaddy Road in the Novena area. Police officers eventually recovered S$227,550 and Goh has not made restitution for the remaining amount.
He admitted that the remittance arrangement was completely fictitious and he had misappropriated the money to pay back the investors.
For cheating, he could have been jailed for up to 10 years and fined. For criminal breach of trust, he could have been jailed for up to seven years or fined, or punished with both.