Jail for woman who doctored O-Level English grade from D7 to B3, forged MOE letter for kindergarten principal job
SINGAPORE — Despite lacking the right qualifications to be a preschool principal, a woman sought to beef up her credentials by applying for the job using documents that she forged.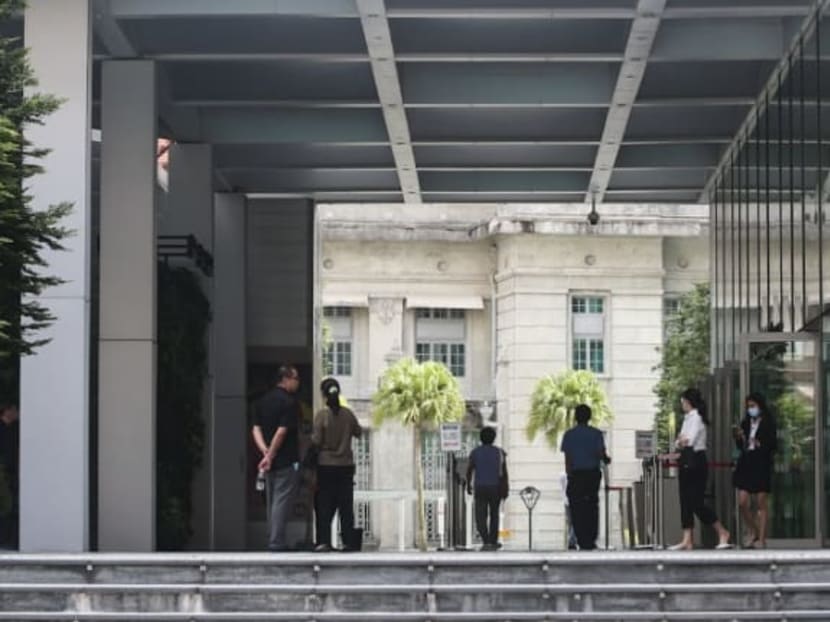 A woman submitted forged documents in her application to become a preschool centre principal, a job that she was not qualified for
Among other things, she used a basic image editing software to beef up her GCE O-Level grades and forged a certification letter by the Ministry of Education
She was sentenced to two weeks' jail after pleading guilty to forgery
SINGAPORE — Despite lacking the right qualifications to be a preschool principal, a woman sought to beef up her credentials by applying for the job using documents that she forged.
Her offence came to light when checks by the Early Childhood Development Agency (ECDA) found that the documents could not be verified.
The woman, Zhong Anqi Angela, 43, was on Thursday (Jan 26) sentenced to two weeks' jail after pleading guilty to two charges of forgery.
Two similar charges were taken into consideration during her sentencing.
WHAT HAPPENED
The court heard that sometime between August 2018 and July 2019, Zhong had submitted a falsified certification letter purportedly issued by the Ministry of Education, as well as a GCE O-Level certificate, when applying for a job as a principal at Al-Amin kindergarten in Tampines.
She had also submitted two other forged documents, which became the subject for the charges taken into consideration.
The MOE certification letter, which was needed in order for her to secure the preschool job, was purportedly issued to an unrelated childcare centre to certify Zhong.
However, investigations later revealed that the childcare centre, Pat's Schoolhouse, did not have any employment records with the accused.
According to the prosecution, ECDA had also confirmed that such letters would be issued to kindergartens and not childcare centres such as Pat's Schoolhouse.
The court heard that Zhong had obtained a copy of the letter online through a Google search. She amended a copy of it using an image editing software on the laptop, printed the forged document and submitted it to Al-Amin.
Zhong used the same programme, Microsoft Paint, to doctor a GCE O-Level certificate to state that she had achieved a B3 grade in English Language, when in fact she had sat for the examinations twice and received a D7 grade on both occasions.
She was unable to recall if she had amended the certificate based on her original GCE O-Level certificate or from a copy obtained from the internet.
Court documents did not clearly state the exact date of her job application to Al-Amin or whether she had been accepted for the job pending verification checks by ECDA. 
However, it was mentioned that Al-Amin had submitted an online application on Feb 13, 2019 to the agency to register the accused as the centre principal of Al-Amin Tampines.
A manager at ECDA subsequently made a police report regarding the forged documents on June 7 that year.
In seeking a three weeks' jail sentence, Deputy Public Prosecutor Wong Shiau Yin described the forgery as "relatively sophisticated and not amateurish" and was not likely to be detected from a quick look.
DPP Wong added that although there was no direct economic loss due to Zhong's offence, there was intangible harm to the development and quality of the early childhood centre.
"By her actions, the accused has also deprived a better candidate of the role as the preschool principal of Al-Amin," she said in her written submissions.
Zhong pleaded for a fine instead, with defence counsel Audrey Koo stating in her client's mitigation plea that she was genuinely remorseful of her actions.
Ms Koo said that her client had made her best efforts to compensate her former employer by paying over S$5,000 in restitution.
Zhong was previously employed in the early childhood sector for more than a decade and had completed a Montessori diploma programme, and "had a passion for early education and enjoyed working with small children", according to the defence's submissions.    
She added that her client was the sole breadwinner for her mother and two children.
Delivering his decision, District Judge Eugene Teo told Zhong that the court had taken as "significant factors" of mitigation the fact that she had pleaded guilty and taken steps to show responsibility for her actions.
He added that while there was nothing wrong in doing one's best to support the family, but "there's obviously a right way and a wrong way". 
District Judge Teo said a custodial sentence was warranted given the seriousness of the offence.
For each count of forgery, Zhong can be jailed up to four years, fined, or given a combination of both sentences.